Need information regarding some clients to pop up each time work is initiated?
Client Notices are a great way to ensure your personnel stay informed about very important client information. You can create a client notice.
How to create a Client Notice
• Select Edit Customer when creating a lead, proposal, job, or client.
• Choose to the Advanced Tab and click Notice.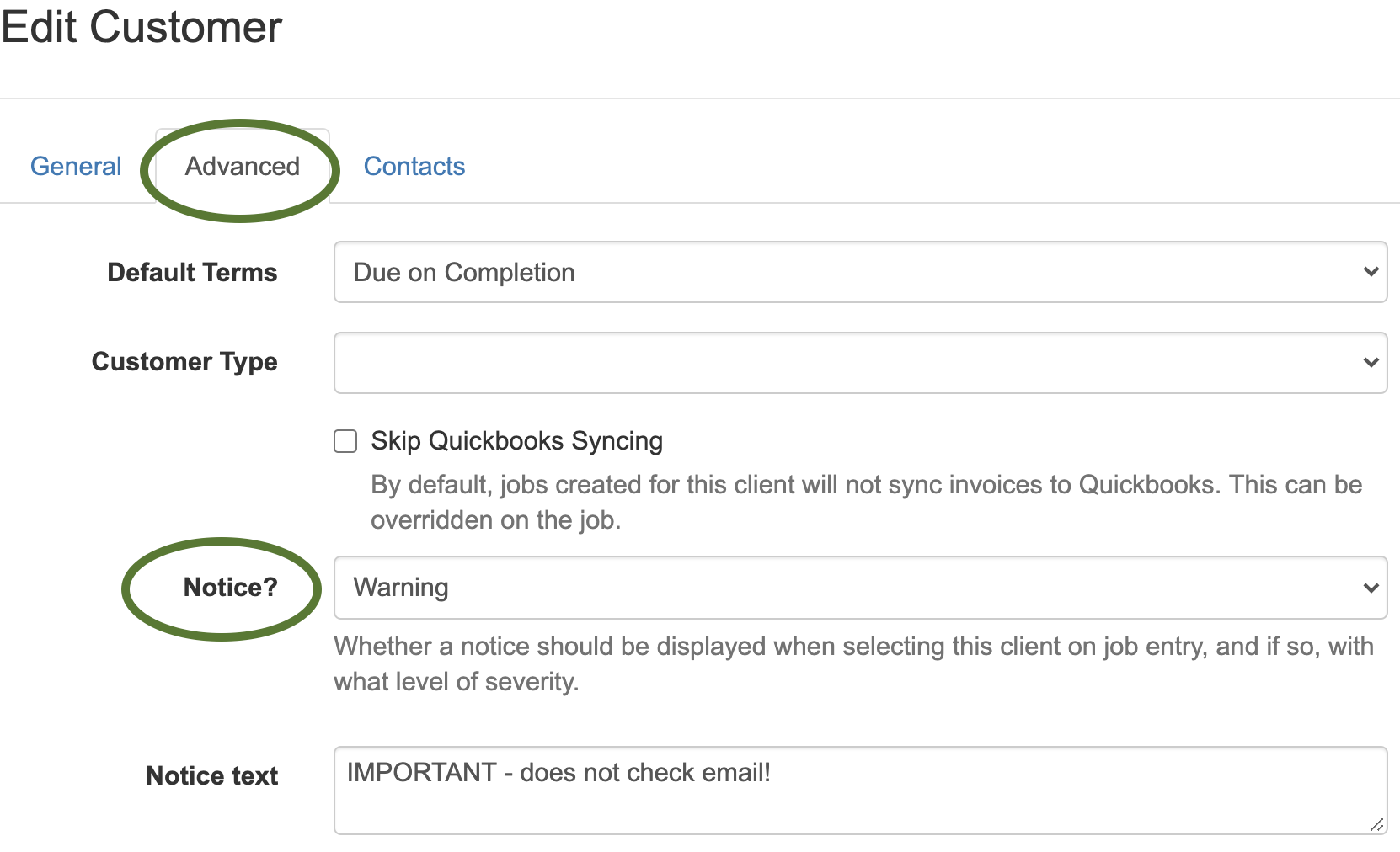 • Select Info, Warning, or Critical. These stages are also color-coordinated blue, orange, or red, respectively.
• Populate the Notice Text with the information you wish to have appear in the notification. The notice will present any time the customer's name is used in the job's client field.
Example: