In this article:
Fertilization/IPM/Turf Care in SingleOps
Fertilization/IPM/Turf Care in SingleOps
SingleOps makes it easy to manage fertilization in SingleOps. Use the tools below for easy scheduling, fast estimating and accurate chemical and weather tracking.
Estimating & Scheduling
On Demand Jobs
On Demand Jobs simplify and expedite the Proposal process for the Sales Rep. They allow flexibility in scheduling based on seasonality.
Learn more about On Demand Jobs here.
Property Measurements
Let SingleOps make estimation easy by measuring square/linear footage right from the map.
Learn more about Property Measurements here.
Production Rates
Turf Care: Production rates can calculate how much chemical the applicator needs to use, depending on the square footage entered.
IMP: Production rates calculate the perimeter of the infected area using linear footage.
Job Templates
Job Templates speed up estimation by pre-filling standard info for your reps. Do you offer a program with 3,5,7, etc. rounds? Preload your item groups with materials and pricing. All your reps need to do is add measurements, save and send the estimate.
Learn more about job templates here. Plus and Premier Tier only.
Route Memorization
Makes scheduling easy by remembering your crew's route.
Learn more about Route Memorization here.
*Note: If you do not see Route Memorization, reach out to support to enable this feature.
Chemical and Weather Tracking
Item Groups
Using item groups allows you to track quantities of materials being used, speeds up estimating and can allow tracking of chemicals for regulation. Most Fert/IPM/Turf visits encompass 3 parts and each Item Group should have an item to reflect these:
Service being performed
The labor (time spent) of the applicator
The materials used on the job
Learn more about item groups here.
Custom Inputs
Create a job level custom input called Square Feet. This will allow you to take advantage of property measurements and production rates. Create an item level custom input for EPA #.
Learn more about Custom Inputs here.
Weather Information
Enable weather data in account settings to log weather data on job/visit completion.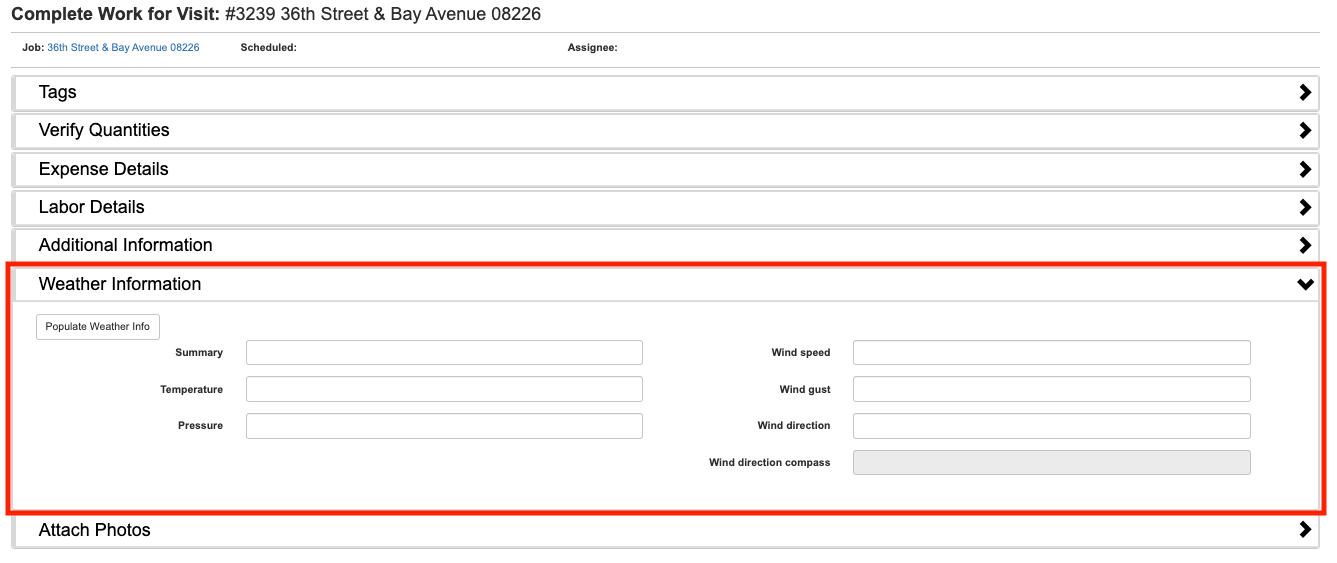 Update Work Order Document Template
Update your Work Order Document Template to include the EPA # and actual quantity custom inputs as columns. You can also populate weather data to the work order.
Learn more about Document Templates here.