Duplicating a job will help save time by making an exact copy of an existing job. A job can be duplicated as a proposal, proposal with attachments, active job, or active job with attachments.
To duplicate a Job:
1. Navigate to:
Jobs
2. Select the job you would like to Duplicate
3. Click on the job number button to open the job
4. Click on the green Duplicate button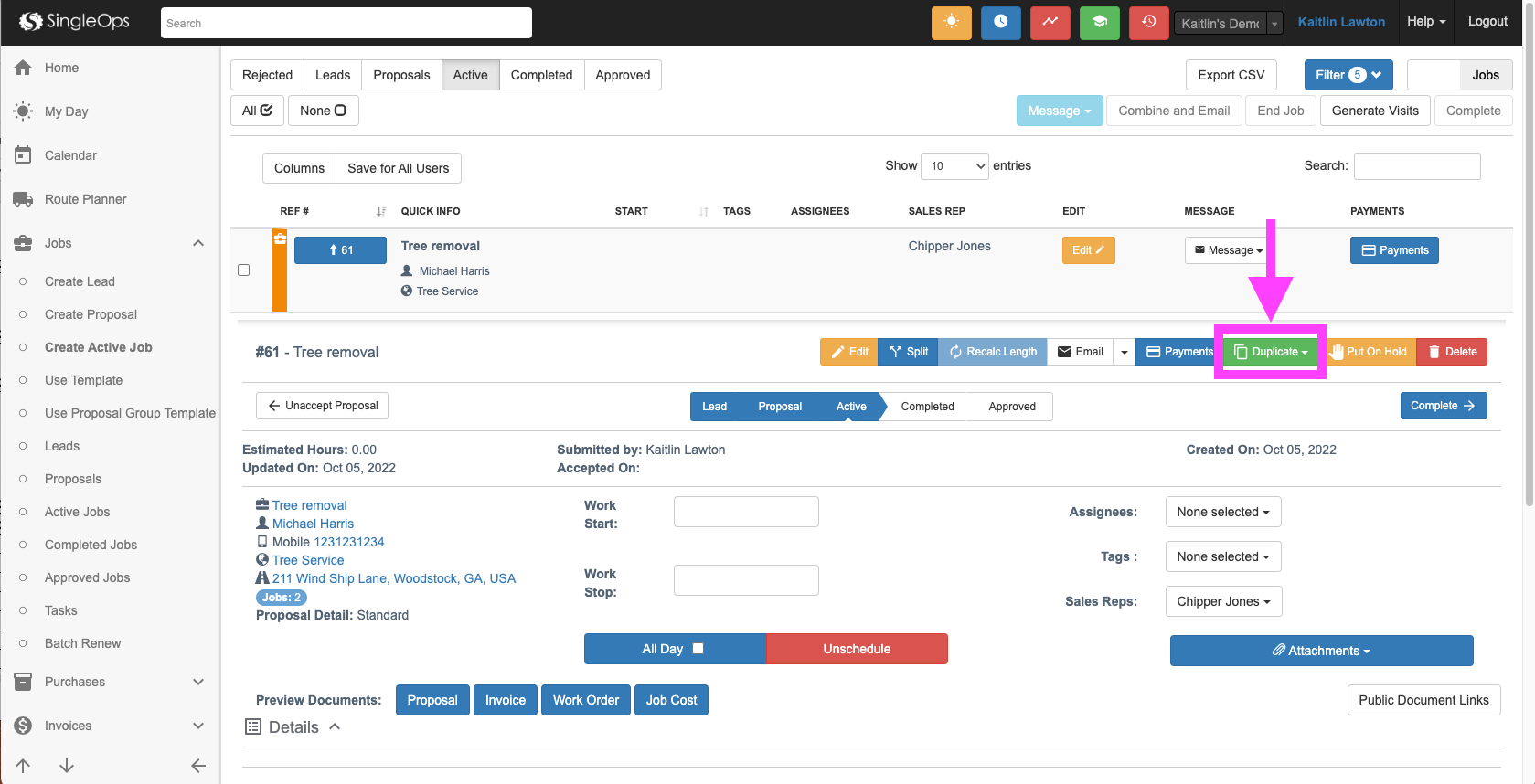 5. This will drop down and display a few choices. Select the one that applies to you.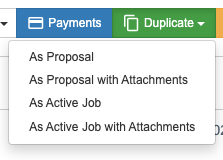 6. This will open the new, copied job in edit mode so you can make any desired changes.
7. Once finished, select Save & Close