Prepay can be applied to Recurring Jobs to allow Clients to pay for an entire Job upfront. Offering an Invoice discount by either flat rate or percentage is a common enticement for encouraging Clients to pay for the entire job prior to work completion. The option to discount jobs when prepaying is built into the Prepay feature in SingleOps.
This feature has been updated so that instead of immediately applying the prepayment to the invoices on a recurring job, prepayment is taken and then applied to invoices either as they are generated for fixed invoices or as the visit is completed for per-visit invoices. This allows users to make changes to visits that are part of a prepaid recurring job before the payment is applied.
In this article:
- Benefits of Prepay
- Prepay Basics
- Setting-Up Prepay
Applying Prepayments to an Invoice
Set-Up for Prepayment in Quickbooks
- How to Set-Up Prepay in Quickbooks for SingleOps
- How to Use Prepay in Quickbooks for SingleOps
Prepay Overview
Benefits of Prepay
Allows for collect payments in advance of a larger job or service being performed
Prepay can hedge against any risk from the customer backing out from services rendered
Offers a discount option that will help customers intake funds sooner.
Seamless process with SingleOps Payments integrated into SingleOps
Prepay Basics
Prepayments can only be applied to Recurring Jobs in SingleOps and is not available on one-off jobs or OnDemand jobs with unlimited items
Prepay discounts can be a flat amount or percentage
Once prepayment is applied to an invoice, you can not make changes to the balance of the invoice
Setting-Up Prepay
Account Settings

The "Prepay Item" needs to be selected in your Account Settings, for more information scroll down to the QuickBooks section at the end of this guide.
Email Notifications

To the client: Clients will receive an opt-in emailed receipt when paying a prepayment.
To the User: The email address set up in the account setting, ""Who should we email when a customer pays an invoice via credit card?" will receive a notification email when a deposit is made.
Taking Prepayment for a Job
Enable Prepay
To enable prepay on an active job or proposal, scroll down to the Additional Options and toggle Prepay from Disabled to Enabled: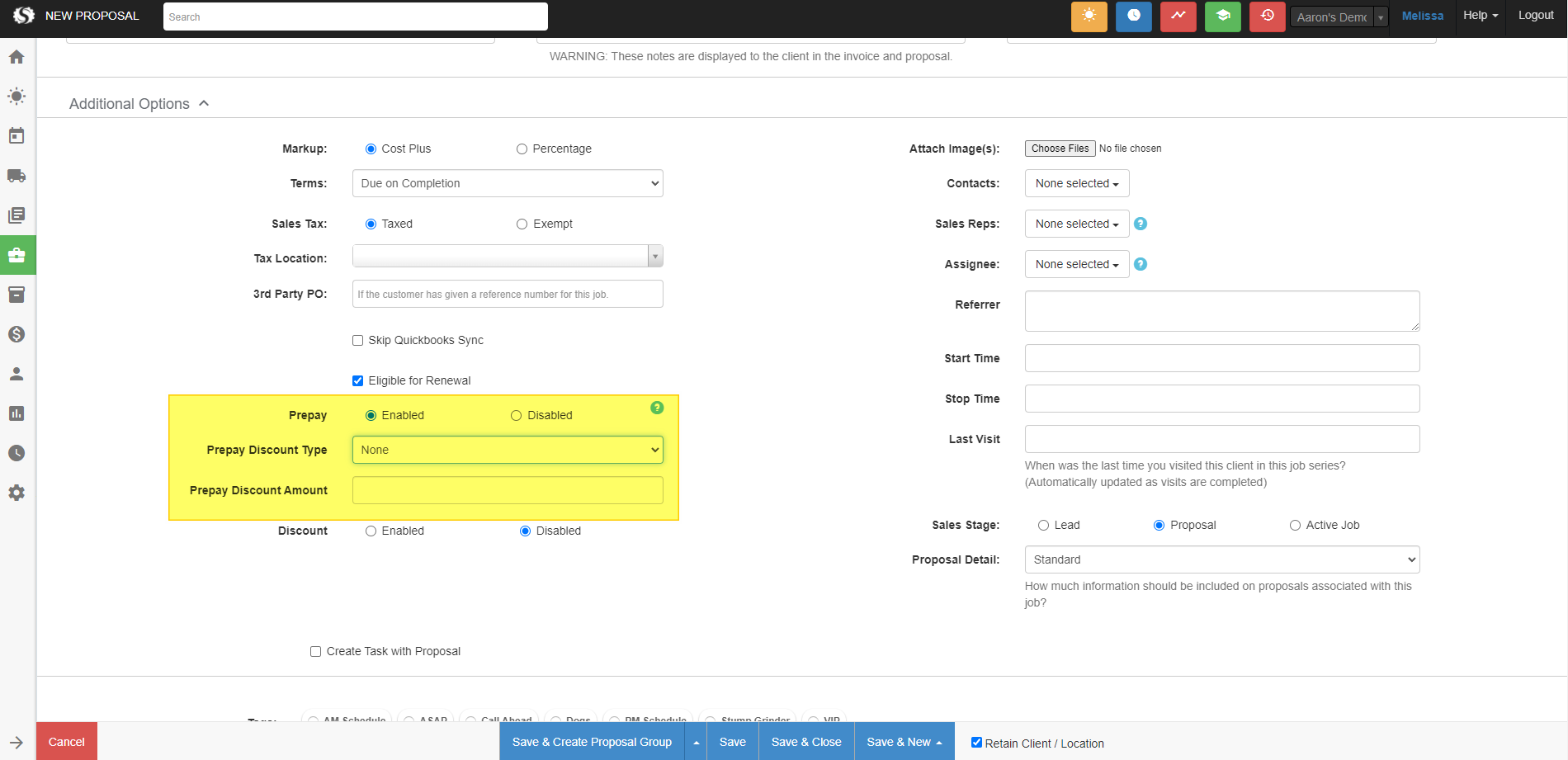 Prepayment is not enabled by default, it must be enabled when creating or editing the Job
If prepay is enabled, a message will be displayed on the proposal to notify clients of this option
Once customer accepts the Proposal, the normal Proposal accepted message is sent
In the proposal acceptance message, there is a Prepay button which will direct your customers to the page where they can Prepay for the total (only if using SingleOps Payments or OpenEdge)
The total prepayment amount cannot be edited, and the full amount must be paid to use Prepay
The Invoice Paid email is sent following a Prepayment made by a Client
Following Prepay, any Invoice on the Job that has the payment applied will display a Prepaid stamp
Accept Payment
You can take prepayment on a job either through the customer portal, where the customer will be prompted to prepay once they have accepted the proposal if you are signed up with SingleOps Payments or integrated with OpenEdge (Canadian accounts)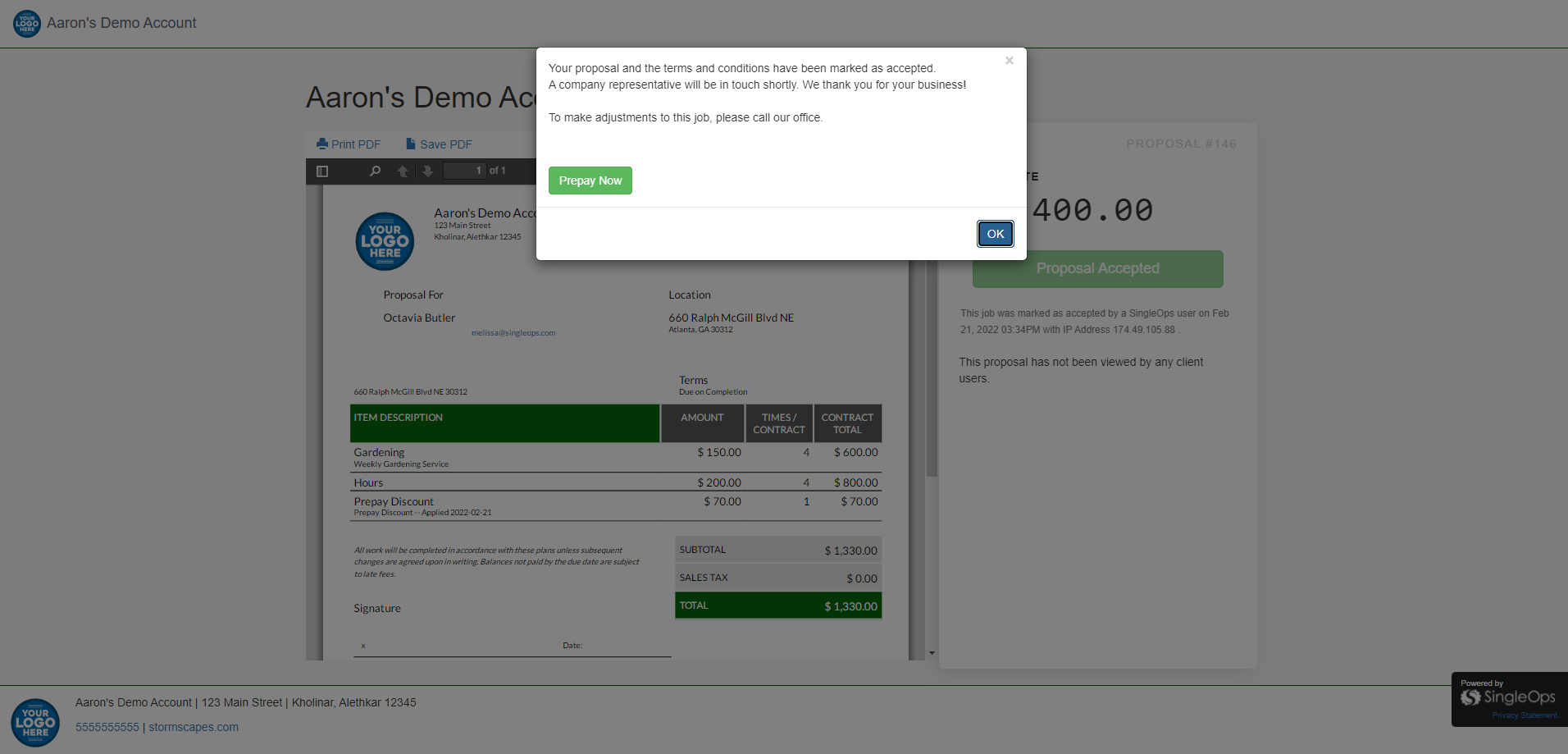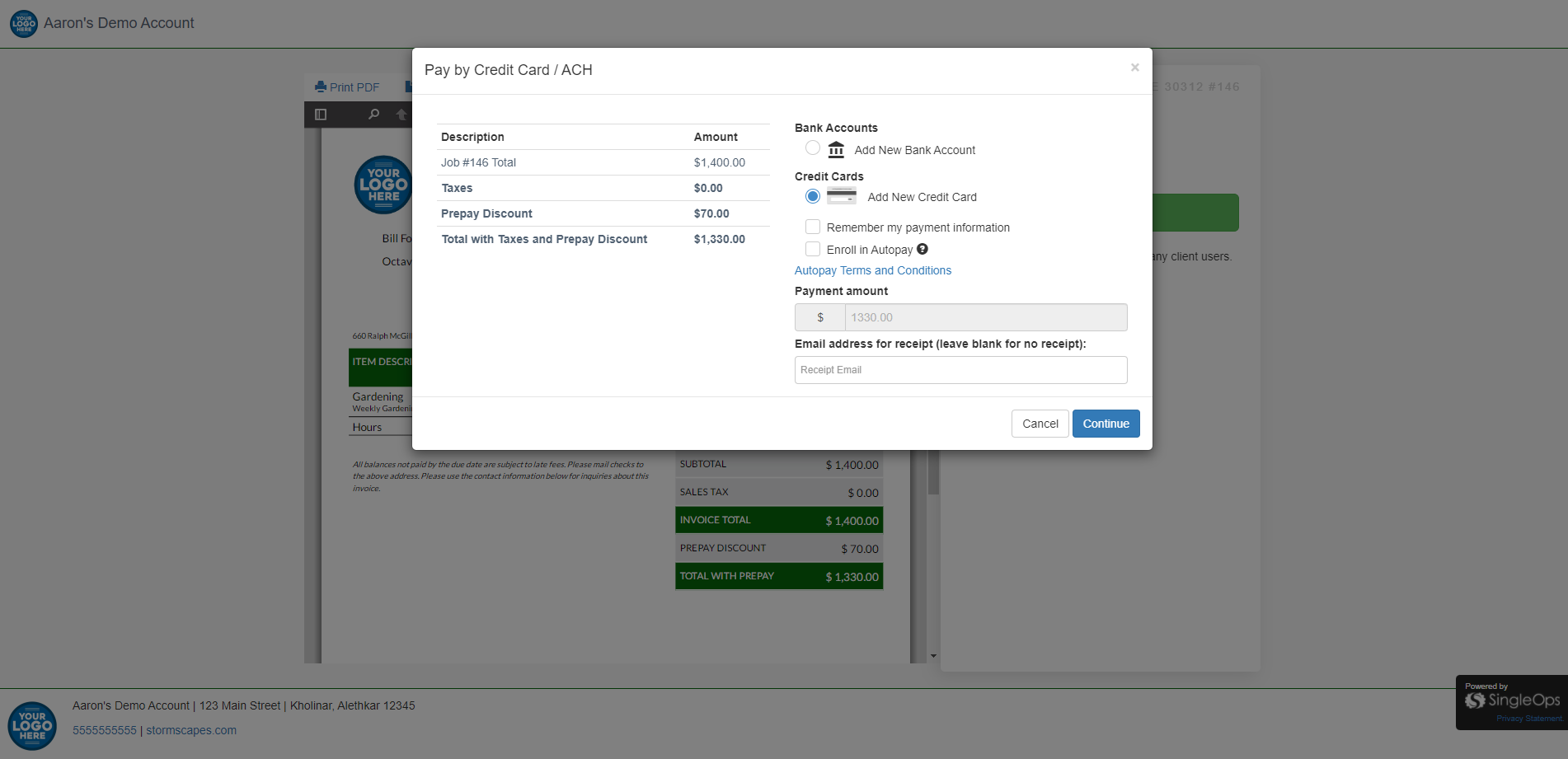 Alternatively, you can post a payment as a user inside SingleOps by clicking on the Prepay button once the Job is active: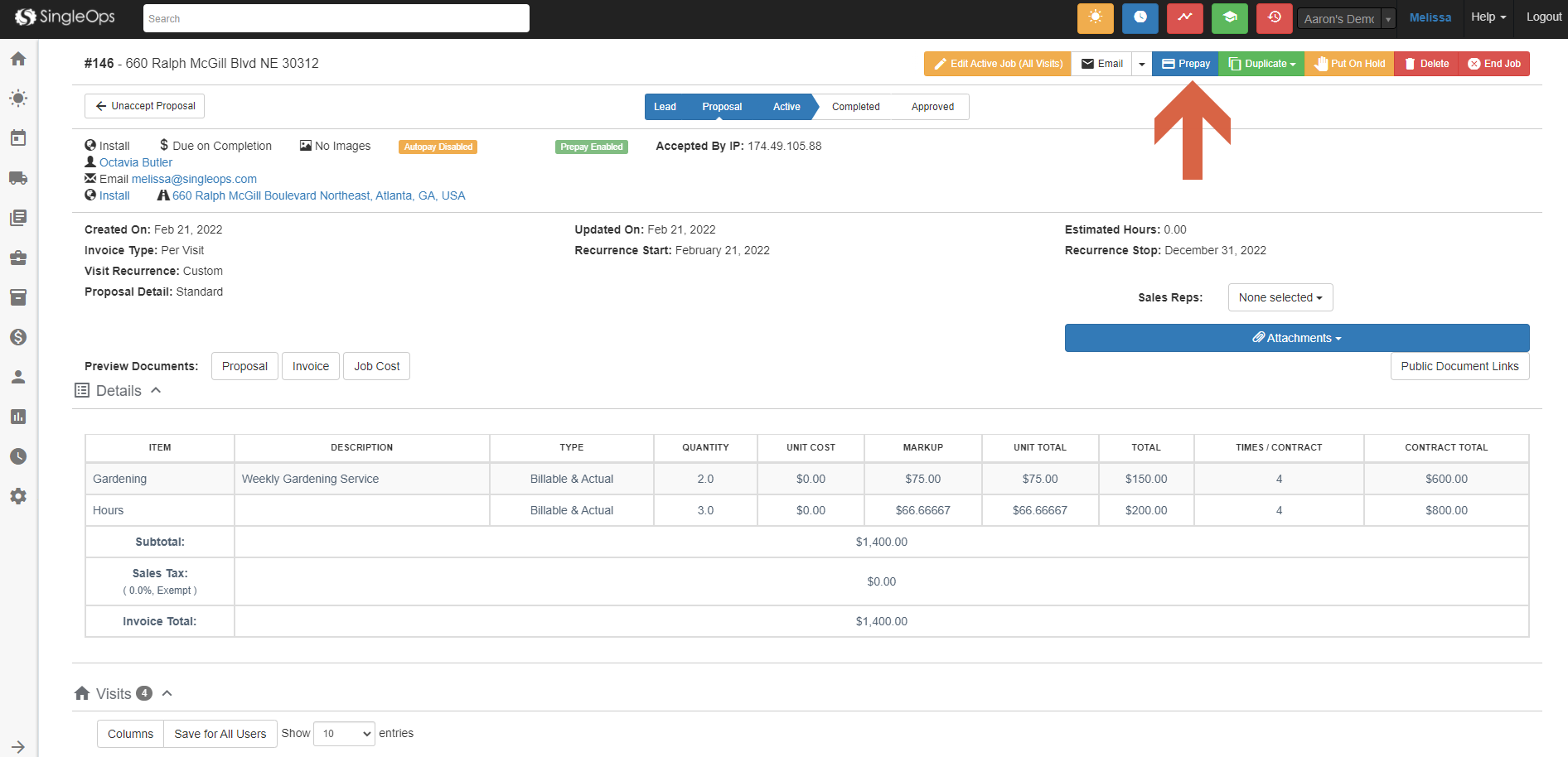 Applying Prepayment to an Invoice
Important tip: If you need to make changes to a prepaid job, do so before the payment is applied to the invoice. Once payment is applied, there isn't an easy way to unapply the payment or take a new prepayment.
For per-visit invoices, you will have the option to automatically apply the prepayment balance when completing a visit, as shown below: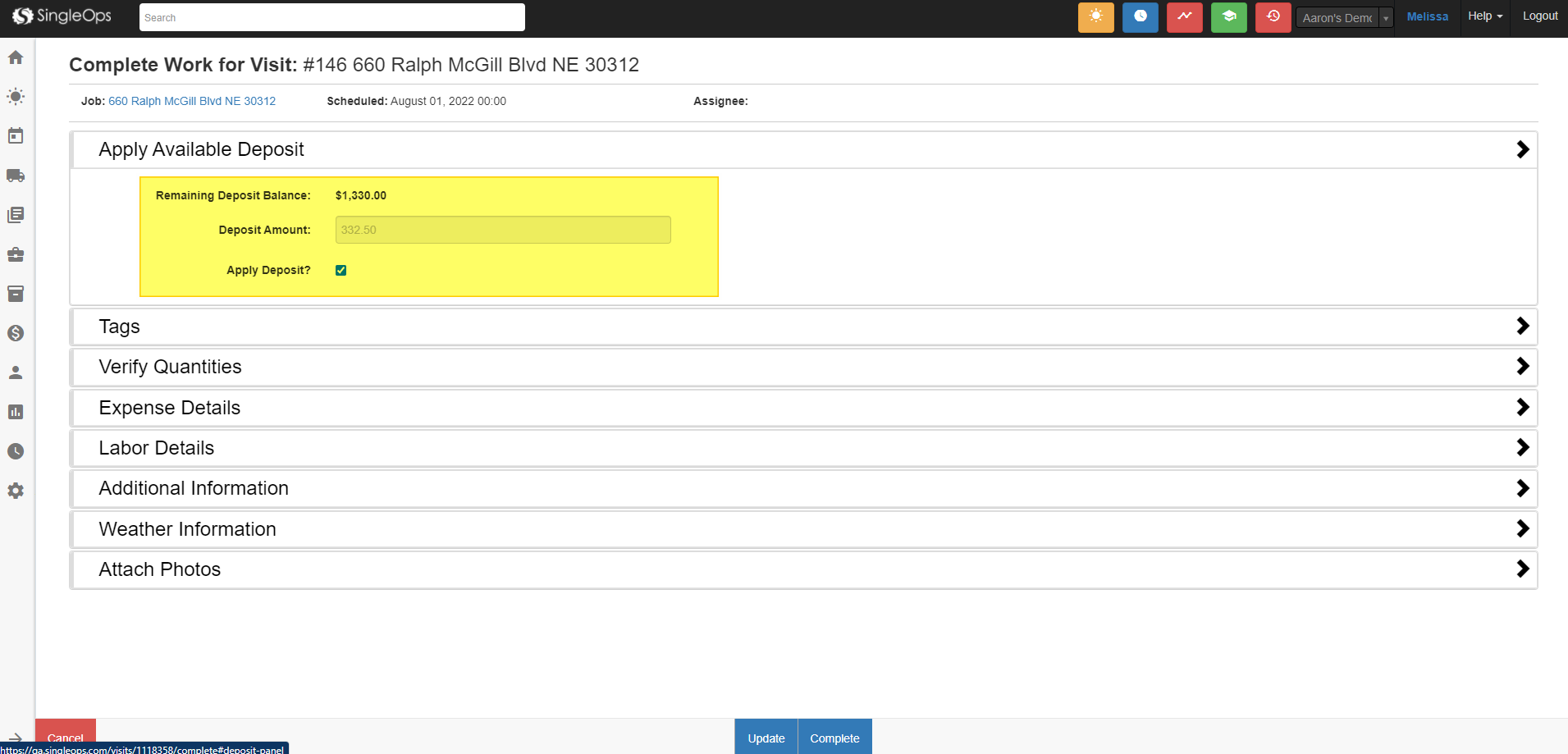 You can also manually apply the prepayment to invoices by going to the Payments button and selecting, "Apply Deposit":

For fixed invoices, prepayment is automatically applied to fixed invoices on the invoice date.
Setup for Prepayment in Quickbooks
In order for SingleOps to properly sync the Sales Receipts and Credit Memos, a Prepay Item needs to be designated in your account settings. If this step is not completed all Prepayments will fail to sync to QuickBooks.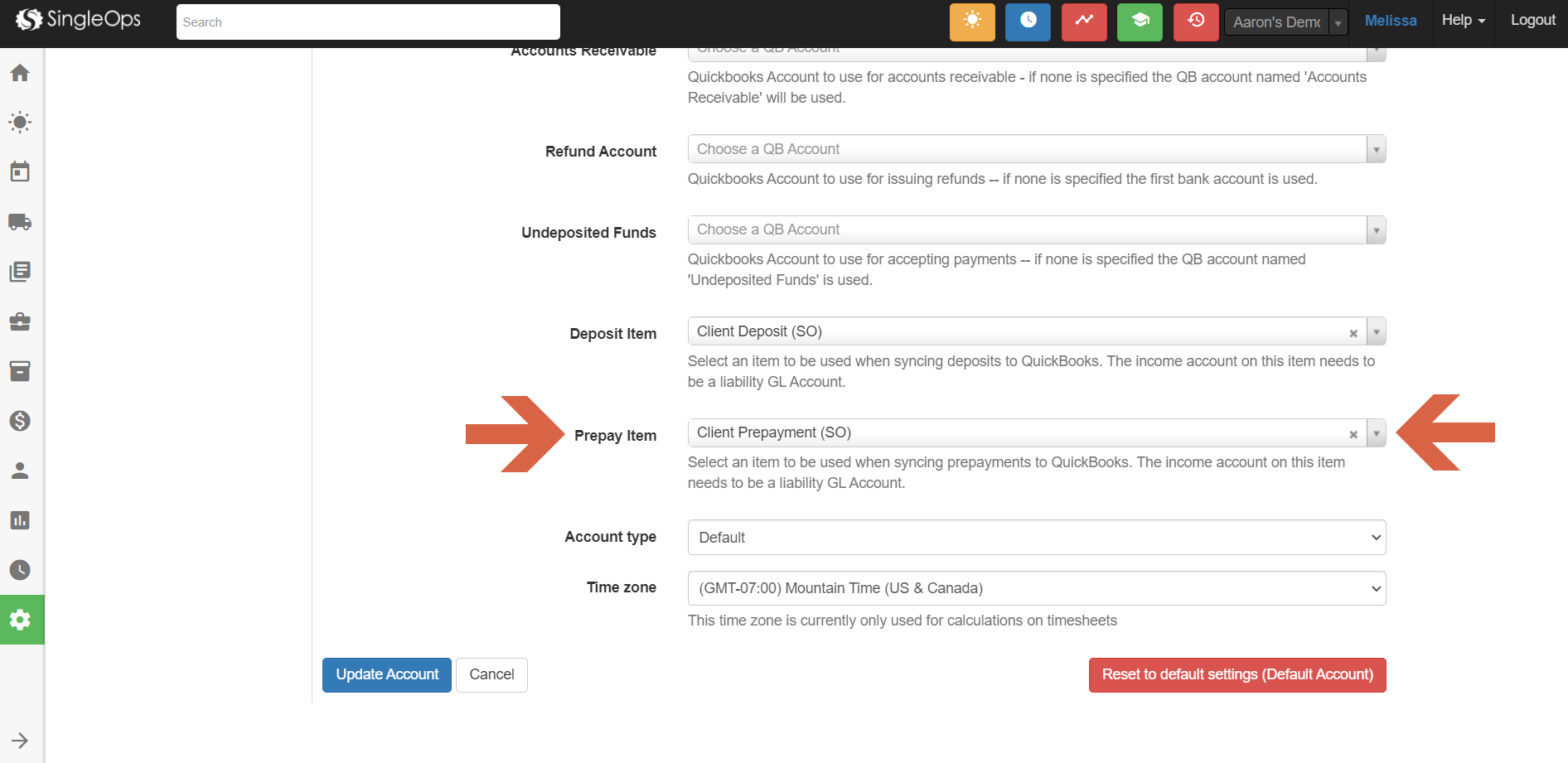 This item (or in QuickBooks Online it would be a "service") should be created in QuickBooks, and the "income" account should be linked as an "other current liability."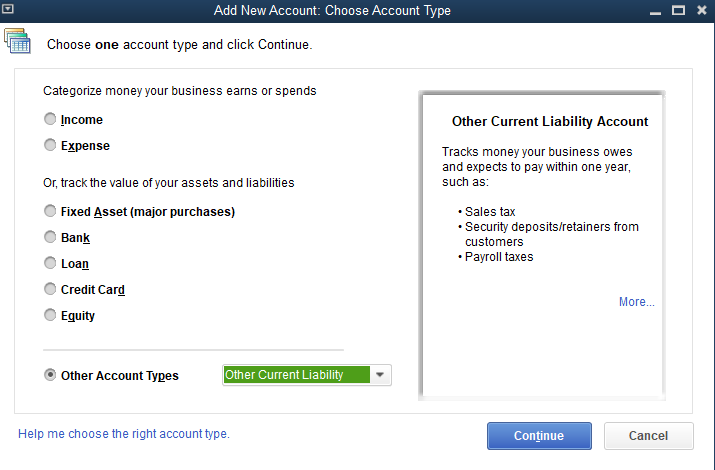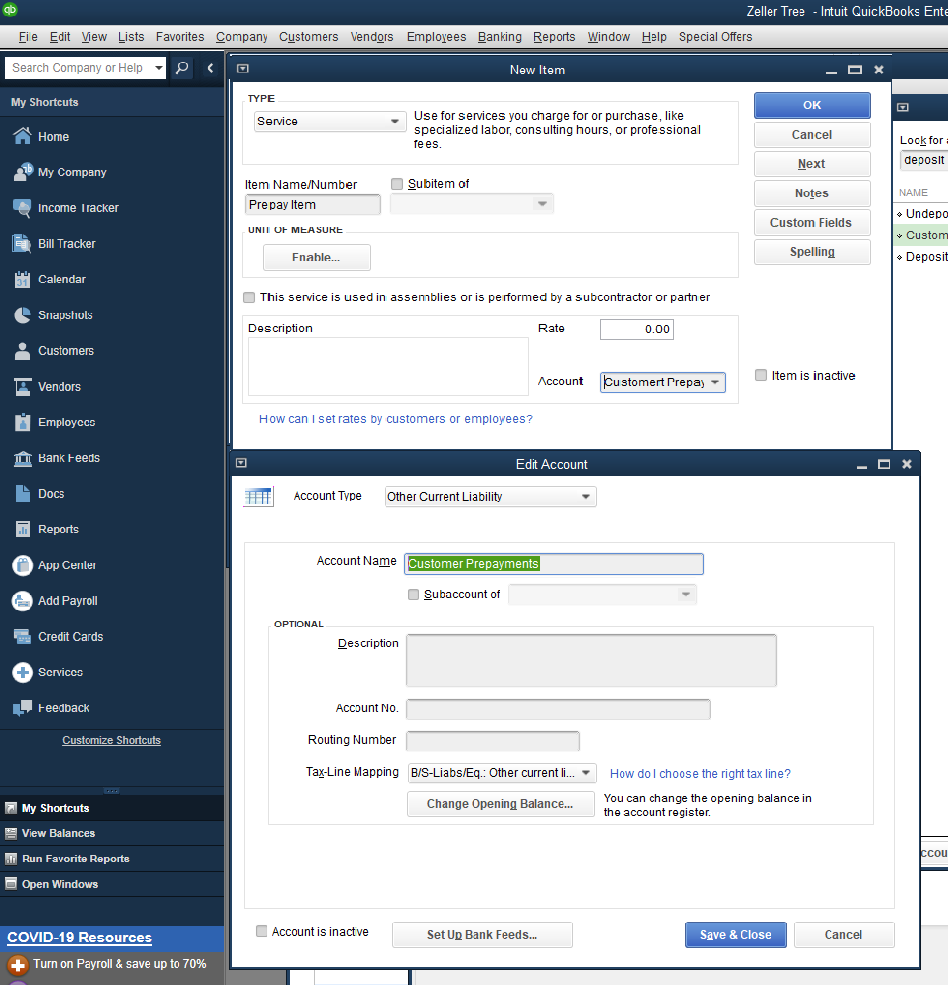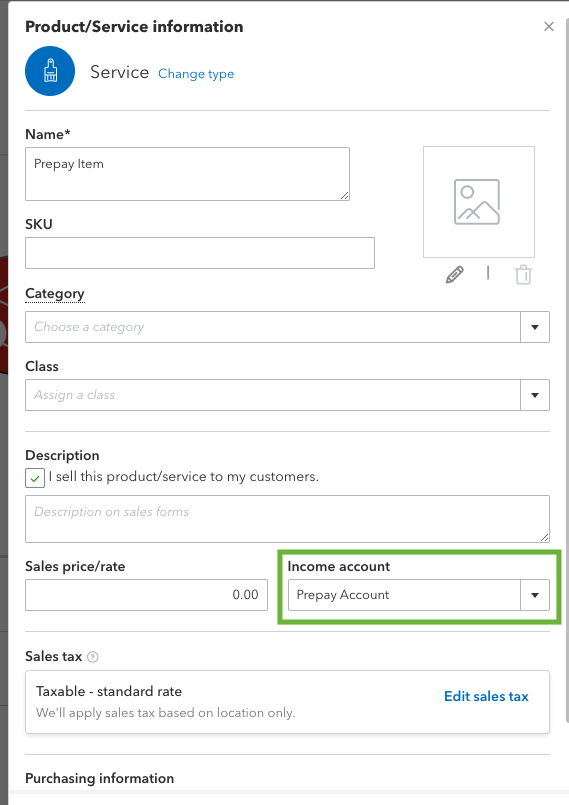 Once this Item/Service is added in QuickBooks it can be selected in the appropriate dropdown in your SingleOps Account Settings.
Syncing Payments Into Quickbooks
Prepays sync to QuickBooks using a combination of Sales Receipts and Credit Memos. Upon receipt of a prepayment from your customer a Sales Receipt is synced to QuickBooks to record the unearned income liability on your books. Once the prepayment is applied against an invoice, that invoice is synced to QuickBooks along with a credit memo to record the amount of applied deposit (up to the full value of the invoice). This credit memo would reduce the unearned income liability on your balance sheet.
Syncing Payments Into Quickbooks Example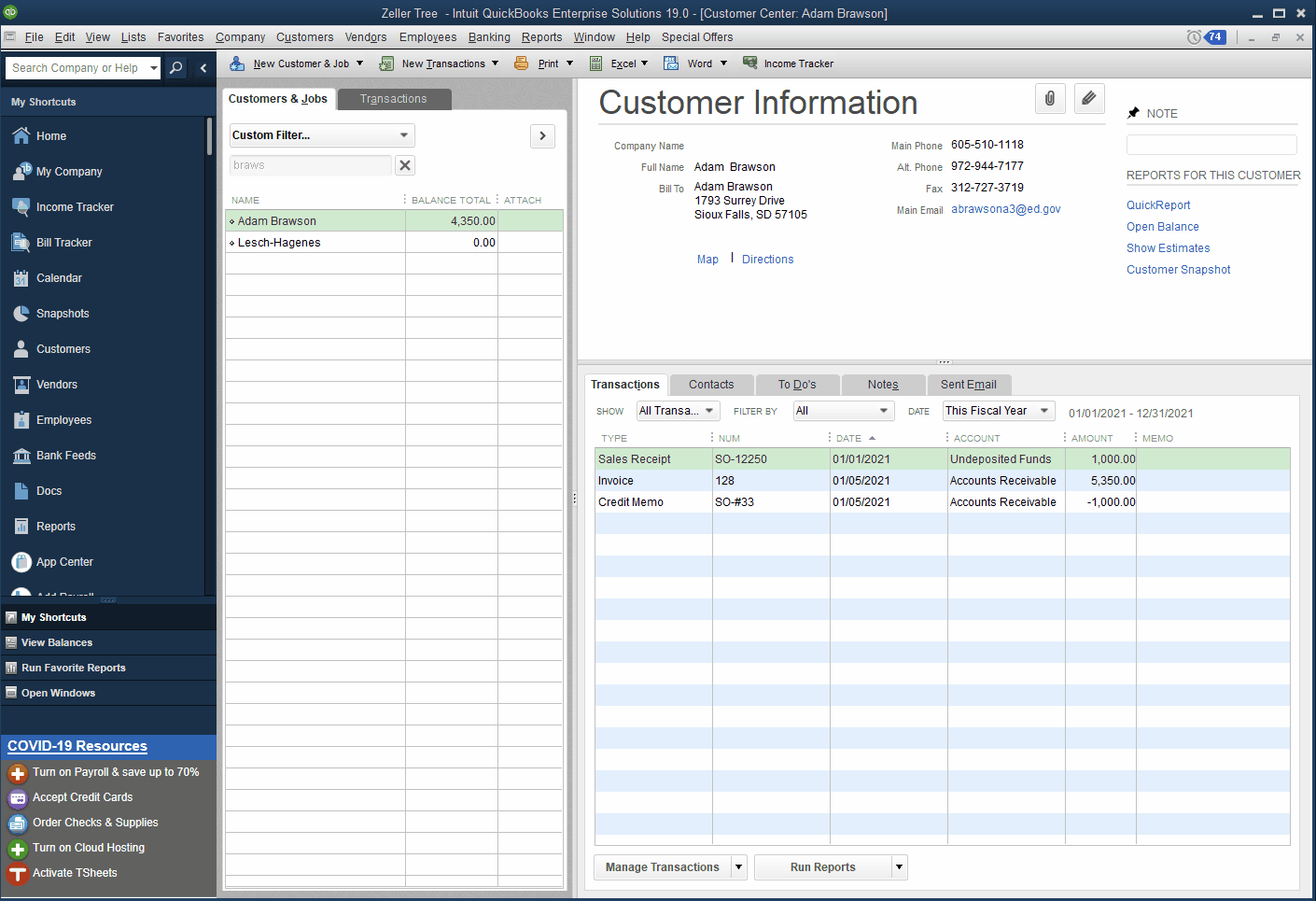 In this example you will see three transactions:
1/1/2021 Sales Receipt - This Sales Receipt serves to record the customer paying the prepayment. The Sales Receipt is synced to QuickBooks once the deposit is paid by your customer. It increases the balance of your bank account, and also the liability account the "Prepay Item" is tied to. The name of the prepay item is not important, only that it is tied to the appropriate liability account, and is designated in SingleOps.
1/5/2021 Invoice - The invoice will sync to QuickBooks when the prepayment is applied against it, or whenever it would sync otherwise (the relevant visit is approved, or if it's a fixed invoice, upon generation).
1/5/2021 Credit Memo - If the prepayment has been applied against the Invoice a Credit Memo is synced along with the invoice to reduce the open balance of the Invoice by the amount of the prepayment. In this case reducing the invoice's open balance from $5,350 to $4,350.
Though this example is for QuickBooks Desktop it is almost identical in QuickBooks Online. These same three transactions happen in QuickBooks Online, but in addition, a $0 payment record is created that ties the Credit Memo to the Invoice.
Video Tutorials
How to Set-Up Prepay in Quickbooks for SingleOps
How to Use Prepay in Quickbooks for SingleOps