Introduction
SingleOps recently launched a new payment processing system in October of 2021 that includes the ability to process payments via ACH. Follow the below steps for instant approval and start accepting ACH payments in SingleOps today.
Table of Contents
I. SingleOps Payments Powered by ProPay
- Navigation & Set-Up
I. SingleOps Payments Powered by ProPay
Navigation & Set-Up
1. Have an admin log in to SingleOps
2. Navigate to:

Admin >
Integrations >
SingleOps Payments >
Sign Up/Status >
3. Once you are on the Sign Up/Status Page, enter the email address of the Primary Business Owner (the individuals who manages all of the financials for the business and will need to complete the next step), and select Submit.
*Note: This person does not have to be a SingleOps user.
4. The owner of the email address you entered will then receive an email that will prompt them with a link to complete the sign-up of SingleOps Payments powered by ProPay. Follow the link to the Sign Up Page.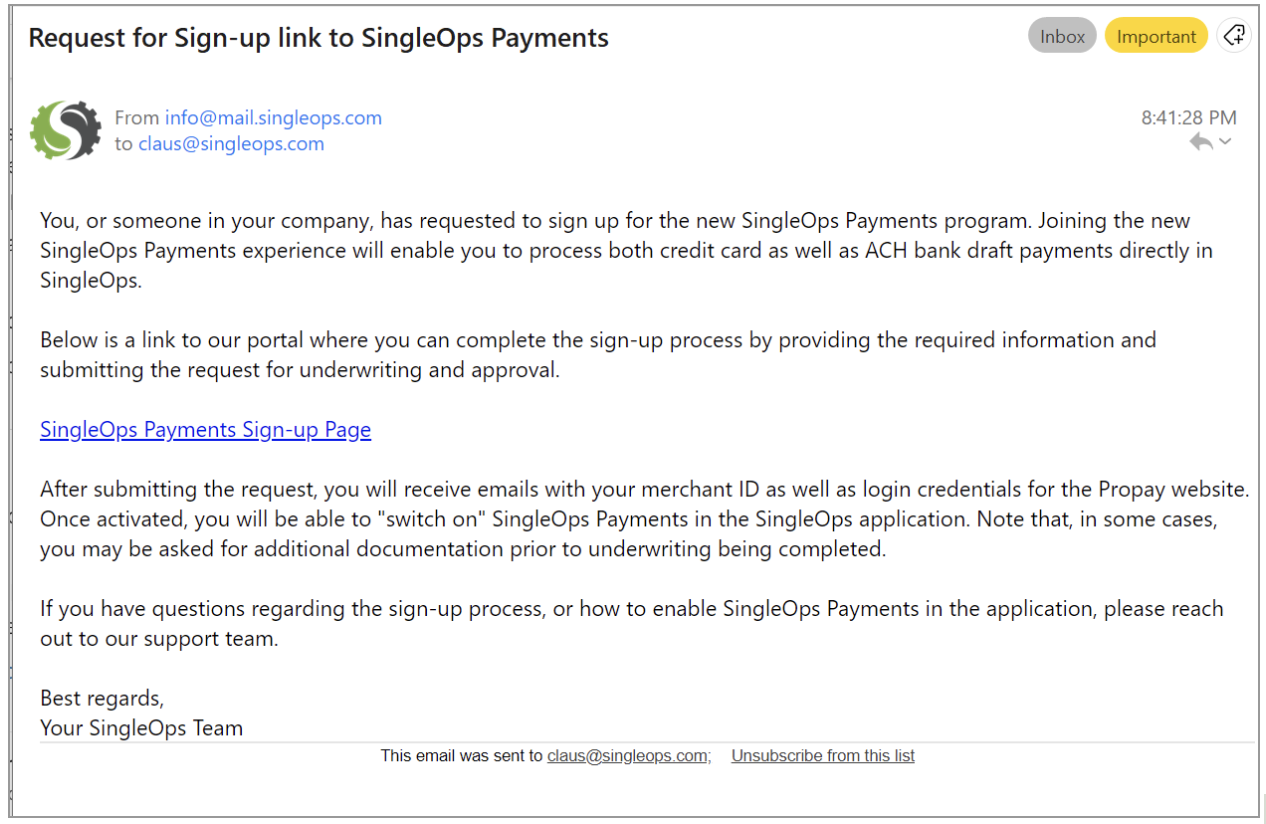 5. Complete all required fields on the Sign Up page, Business Information page and the Banking Information page
6. Submit the form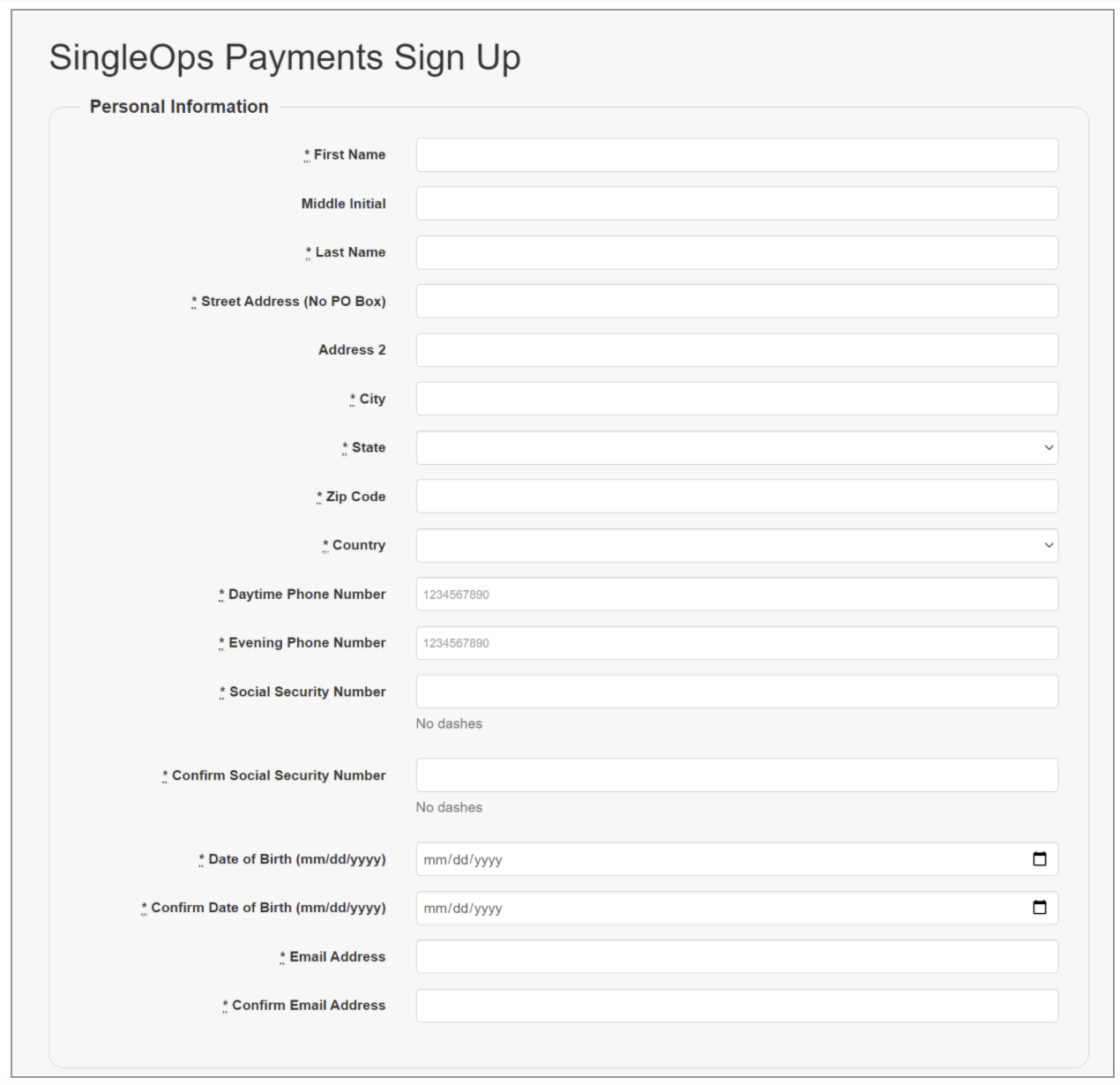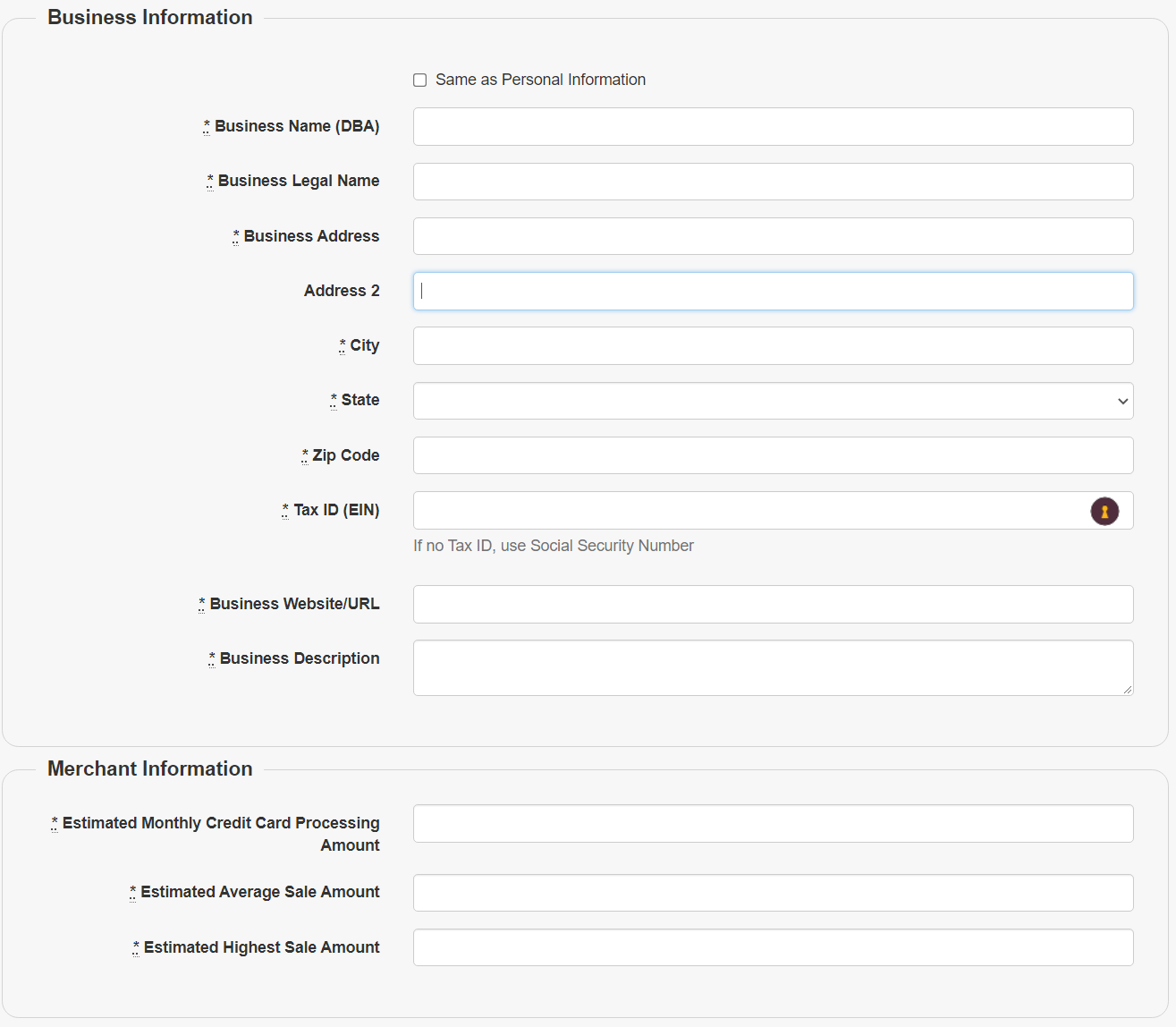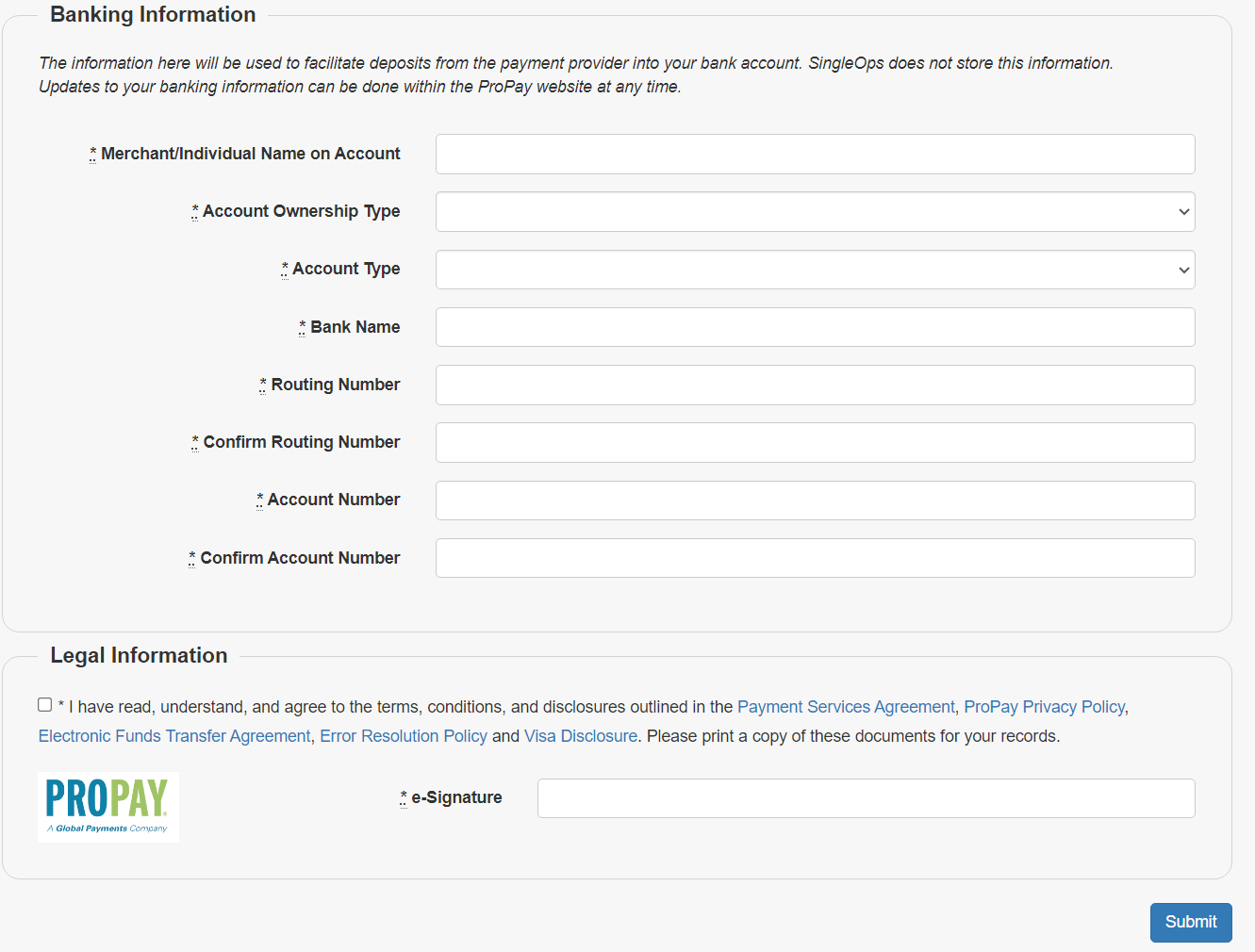 6. Once the form has been submitted, you will receive instant approval and a Merchant ID/Credentials for the ProPay website (for reporting) will be send via email.
7. Set-up your new payment gateway- follow the instructions in the article here.
8. Begin processing payments with SingleOps payments powered by ProPay!