Route memorization is a helpful tool that allows for future ease of scheduling routes where the crew & sequence for the routes is typically the same.
*Note: This feature can only be used on routes that exclusively include Visits generated for On-Demand Jobs. Route Memorization is not available for any other type of Visit.

Memorize a Route with On-Demand Visits
1. Navigate to:
Route Planner > Route Planner
2. Create the route(s) with the generated On-Demand Visits by dragging and dropping each visit. (Make sure the driver is unlocked)

3. Click the drop down arrow next to the Driver's name & select Memorize Route.
*If memorizing multiple routes, you may select the Memorize All Routes option at the top right of the page to memorize all visible routes.
4. To confirm Memorization, click Confirm
By selecting the Memorize Route option, SingleOps is updating the Job-level settings on each Job in the route with the Visit Start/Stop times & the Assignee(s). Any changes made to these fields at the Job-level will interrupt the memorization functionality.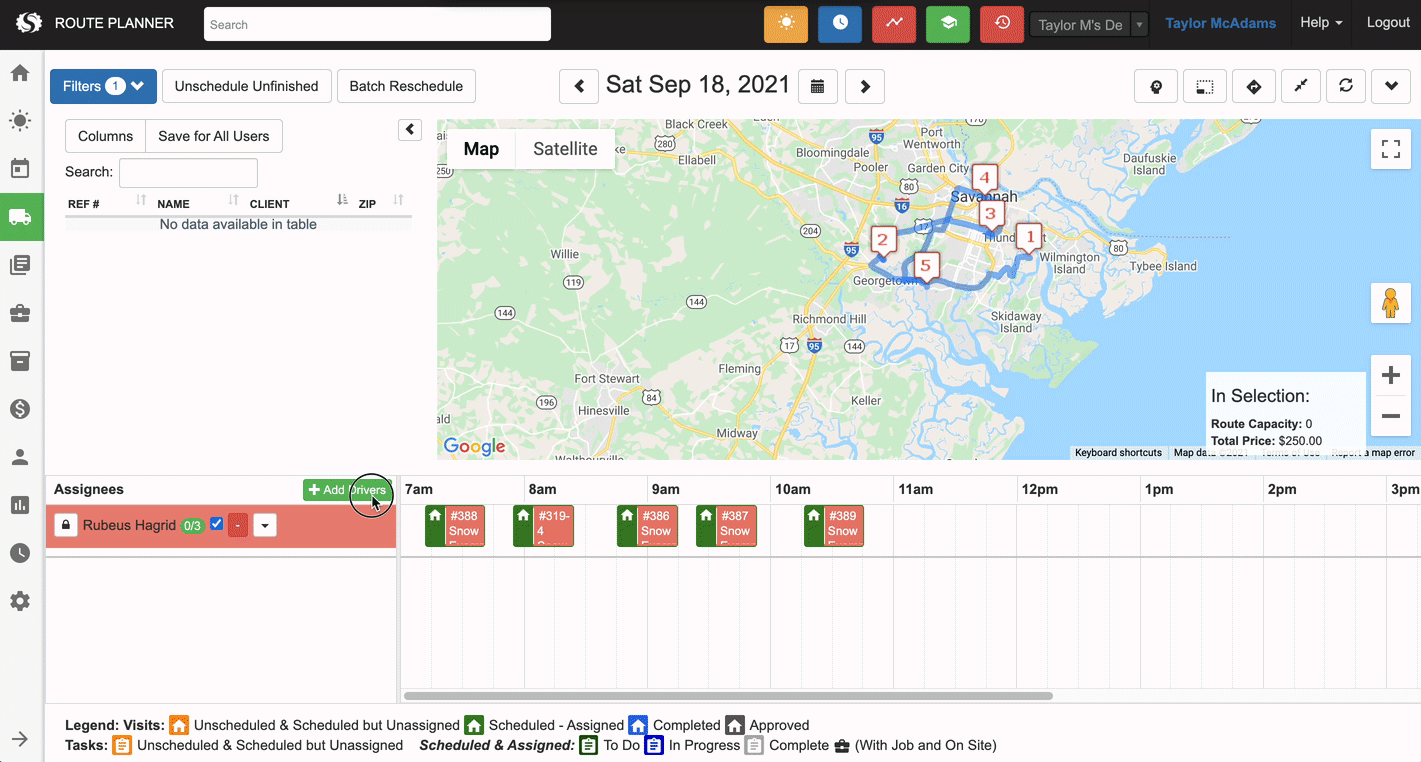 Once the route is memorized & you're ready to generate another round of Visits:
5. Click the drop down arrow in the right hand corner of the page and select Generate Visits
6. Select the box next to the name of the visit you wish to schedule
7. Click Generate Visit
8. Select a Scheduled Date for the new Visits in the Visit Generation Confirmation pop-up
9. When a date is selected, click Generate (#) Visit
Once completed, the route(s) for those generated Visits will appear in the Route Planner on the selected date in the memorized order.