The Company page found in Account Settings allows Admin Users to tailor the business information that appears on documents, as well as the ability to set certain account wide default settings or text.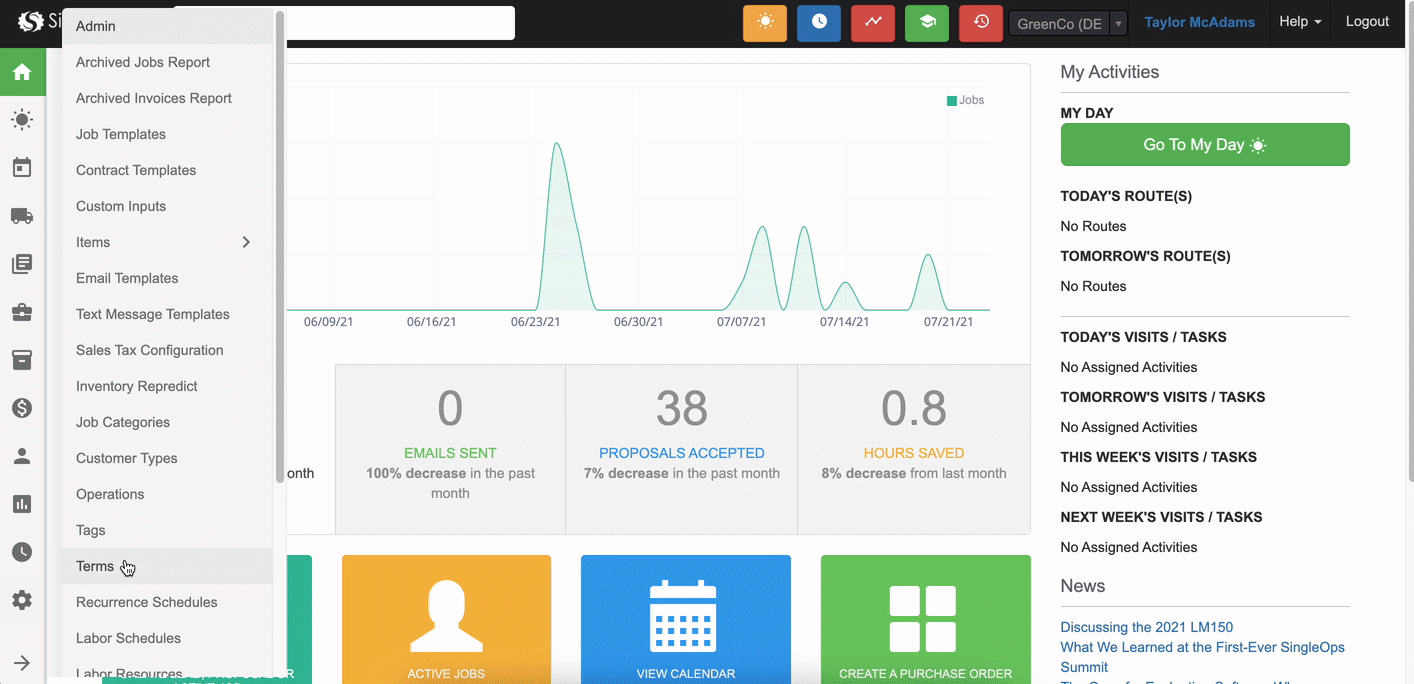 To find the Company page, navigate to: Admin > Account Settings > Company
Once here, edit the fields listed below:
Name

- Your SingleOps Account Name





*

Inc Name

- Your Company Name as it appears on SingleOps documents, emails, etc.




SingleOps Email

- The *from email address used when sending emails out of SingleOps. For delivery purposes, emails from SingleOps need to come from a singleops.com domain. Emails sent from SingleOps will have the correct reply-to for the sending User or email replies will forward to the Customer Contact Email entered below.




Customer Contact Email - The email address used for Client replies to emails sent out of SingleOps, specifically when the User has the setting shown below checked.




Doc Email, Phone, Fax, Website, & Addr.

- Your Company contact information that appears on SingleOps Documents




Proposal Acceptance Text

- Editable text seen by Client's when accepting a Proposal sent from SingleOps




Autopay Prompt - Editable text seen by Client's when opting into Autopay


Attach Logo

- Your Company Logo that appears on all SingleOps documents




Attach Footer

- Optional Footer image that can be included on SingleOps documents




Use Percent Pricing

- Defaults all Jobs to

Percentage

pricing instead of

Cost Plus




Default Terms

- Default Terms used on all Jobs




Default Tax Location

- Default Tax Location used on all Jobs




Account Owner

- Accounts Owners have permission to add/remove SingleOps User licenses & update your SingleOps subscription payment method. These Users will also receive the weekly Account Summary email.
Once your updates are complete, select Update Account at the bottom of the screen to save your changes.