Admin Users are able to manage & approve all Timesheets. Follow the steps below to manage submitted Timesheets. It is best the team/crew member connect to internet when using this feature.
In this article:
Navigation
Navigate to:

Timesheets > Manage Timesheets

Adjust the Dates, as needed

Select one of the following actions:




-

Reject Submitted

to reject the Timesheet




-

Approve

to approve the Timesheet




-

View

to view & make edits to the Timesheet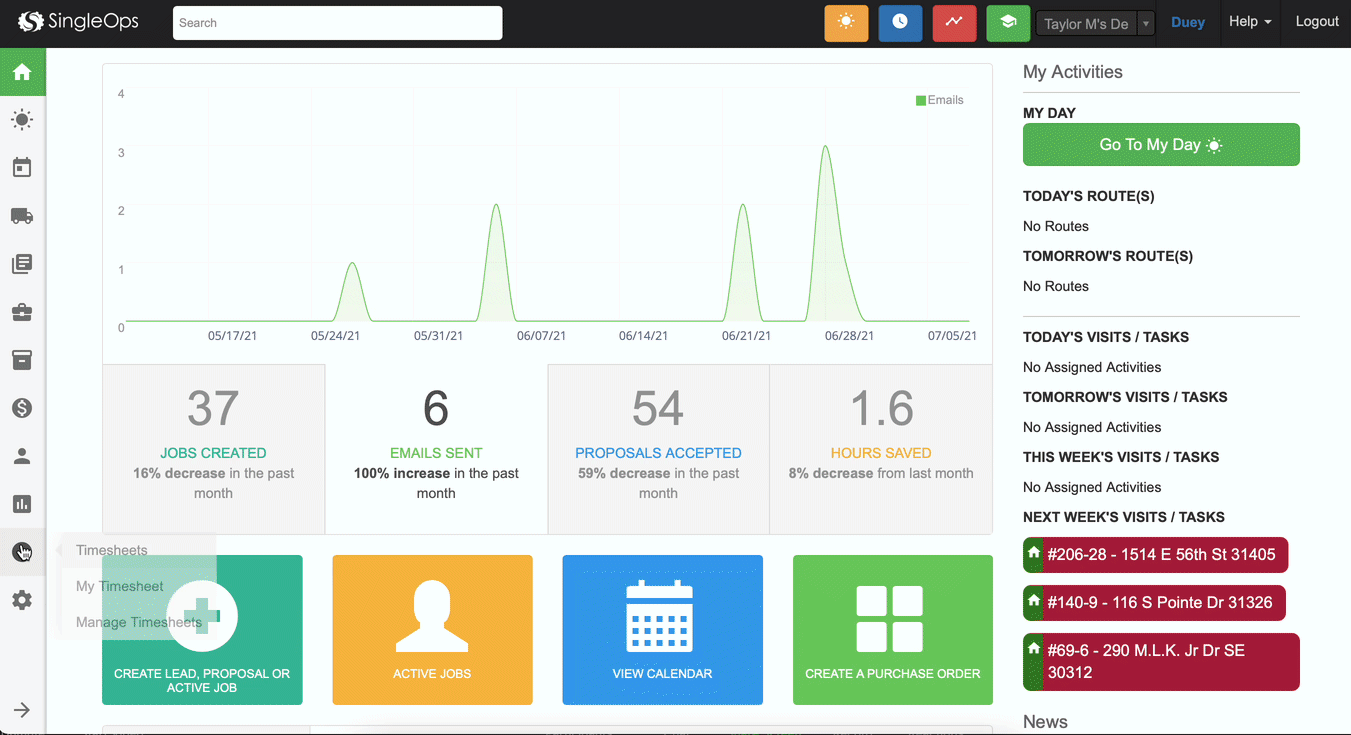 Timesheet Reports
Once your team begins using Timesheets, SingleOps will consolidate the Timesheet data into two useful reports found in your Report Catalog under Labor:
Timesheet Summary - This report includes clock-in & clock-out data, calculates total hours, & differentiates the time between Paid & Unpaid hours. Any Timesheet notes (descriptions) can also be seen in this report.
Timesheet Totals -

This report includes a more detailed breakdown of each Labor Resource's Timesheet events.



*Note: Drive Time is any time within a total work day that is not accounted for by any event. The formula for Drive Time is:
Total Clocked In Time - (Visits + Tasks + Paid Breaks + Unpaid Breaks + PTO + Shop Time) = Drive Time
Create Labor resources
Labor Resources are used to track employee time on a work day, as well as more specific events such time on a Visit. ALL employees who need time tracked (users or non users) will need to be added as a Labor Resource in order to track time. Click the link to learn more about Labor Resources.