In order for your clients to access their portal, they need to register using your company's unique portal link. The portal link can also be used by current or new clients to request service. You can find this link in the Admin module of SingleOps on the Company Info page.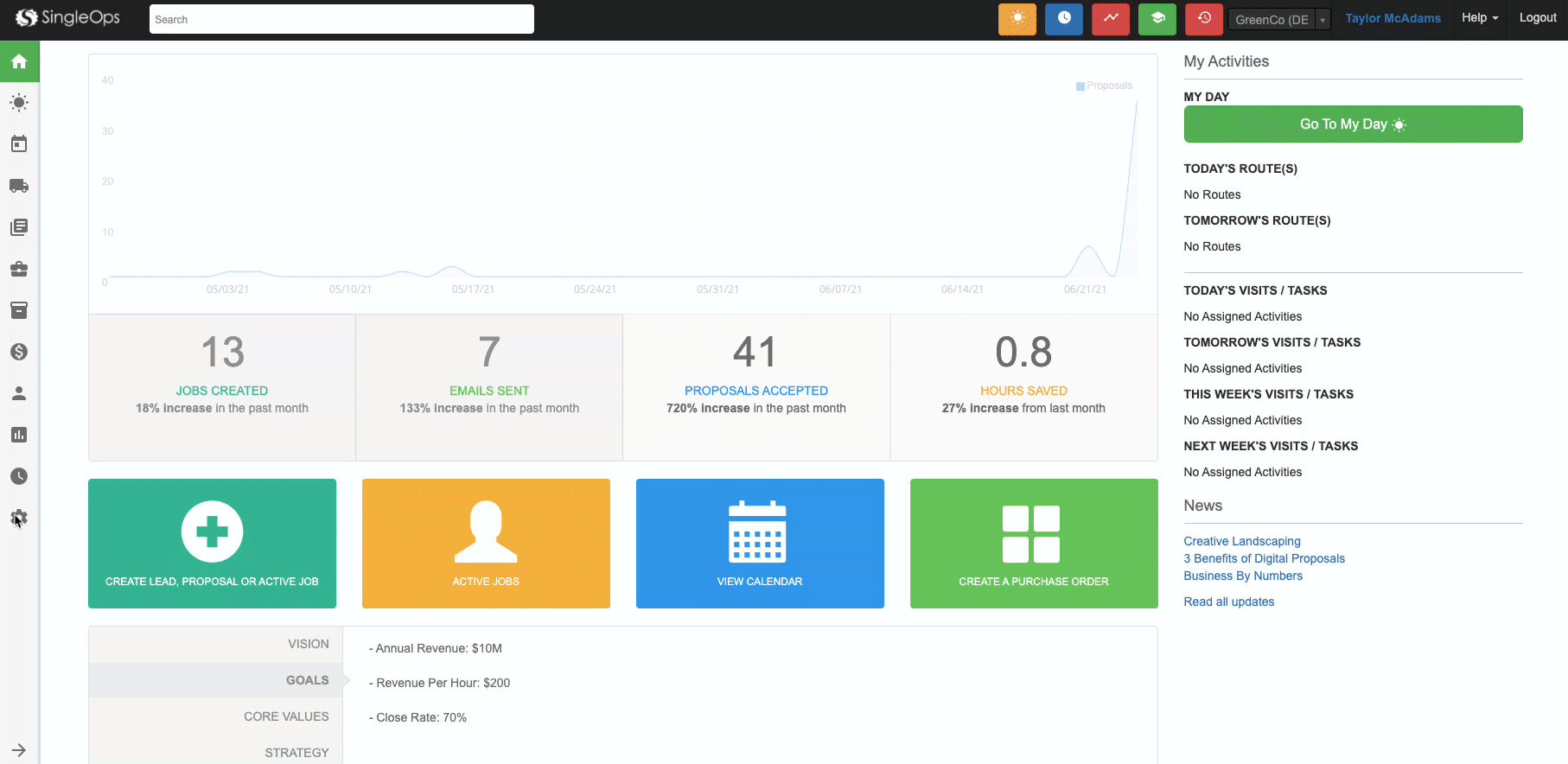 The portal link can be copied & shared with your clients in two ways:


Invite by Email
Copy the portal link & paste it into an email template. The link can be pasted in a SingleOps email template (e.g., at the bottom of your Proposal Email template) or through a marketing email program, such as MailChimp.





Once the client receives the email & clicks on the portal link, they will be directed to a login page which requires submission of an email address affiliated with a client in your SingleOps account.



For example, if your client "Cece Cunningham" is entered in SingleOps with the email address: cecunningham@acorn.com, this client must enter that email address in the portal registration in order for SingleOps to recognize her as a current client.




Once "Send Login Link" is selected, the client will receive an email with a link to their specific portal page. Once the link is clicked within the email, the client will be directed to their portal.

Note: If you are testing this in your account & click the emailed link, it will not work if you are currently logged into SingleOps on any tab in your browser. Please log out of SingleOps & close all tabs to test the emailed link.



Once in their portal, clients can view & accept proposals, view & make payments on open invoices, or request new service.





Note: The invoice payment option is only available in the portal if your account is integrated with SingleOps Payments.

Website Link

The portal link can be copied & used on your company's website. Your website administrator should be able to help with this, however, if you build & maintain your own website & need help adding this link to it, please reach out to our support team at support@singleops.com.




When using the portal from the website, your clients should follow the same steps outlined above to access their own portal page or make a service request.

Note: If you would like the portal link on your website to take your clients directly to the service request form, you can tag

?leadform=true

to the end of your portal's URL

(e.g., https://app.singleops.com/accounts/GreenCo./portal?leadform=true

)