In this article:
- Support
Tips for Submitting Tickets Quicker
Help/Support Navigation
The button to access SingleOps Support is available in the upper right hand corner of SingleOps labeled Help. Clicking on this button will reveal four new menu options: Support, Submit Idea, Help Center, Release Notes



Help Options Overview
Support
Support will open the AnswerBot. You can use AnswerBot to search the Knowledge Base Help Center or you can select, Get in Touch.


Get In Touch, if it is during our Chat Hours (9 am - 4:30 pm EST M-F) you can start a Live Chat with a member of the SingleOps Support Team.
Leave a Message will guide you through a couple of questions in order to create a Ticket with the Support Team. Please fill out as many fields as possible. The more information you're able to provide the quicker we're able to answer your questions!

Help Center
Help Center will take you to our updated Help Center which is full of articles on how to use SingleOps.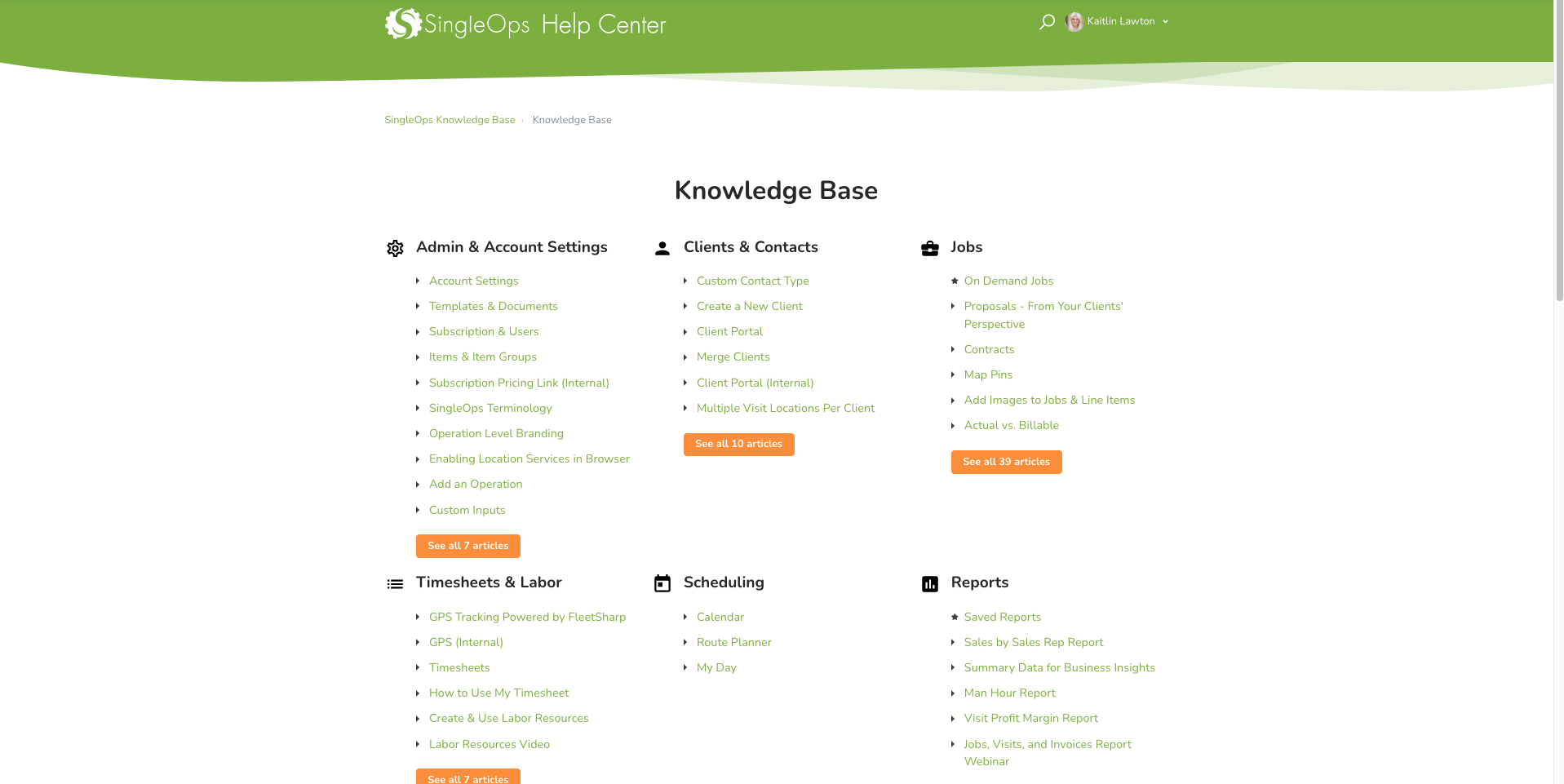 Relese Notes
Release Notes will take you to our Release Notes page, where you will find all of our latest product release and newest features in SingleOps
Tips for Submitting Tickets for Quicker Resolution
If possible, provide an example, job number or customer name with your request.
Please include screenshots whenever possible and take a screenshot of the entire browser page. This is especially important for error messages.