The Merge Tool is a great way to help clean up your client list in Singleops. This article will walk you through how to merge two clients.
Tips and Best Practices
Select the "Merge Client" button on the client you wish to deactivate.
If you are using Quickbooks, be cautious about merging a synced client into an unsynced client. If possible, you always want to merge into a synced client. To do this, you will click the Merge Client button on the client that has not synced to Quickbooks.
We do not have a way to Un-merge clients. Please be cautious using this feature.
How to Merge Clients
In this example there is one client in the system, Octavia Butler, and another client that was entered into the system as Octavia Btuler, an obviously misspelled name. We want to merge these two clients together.
Navigate to the Client Show Page of the client that you don't want to keep. In this case, that is Octavia Btuler. Once on the client show page select the Merge Client button, indicated below: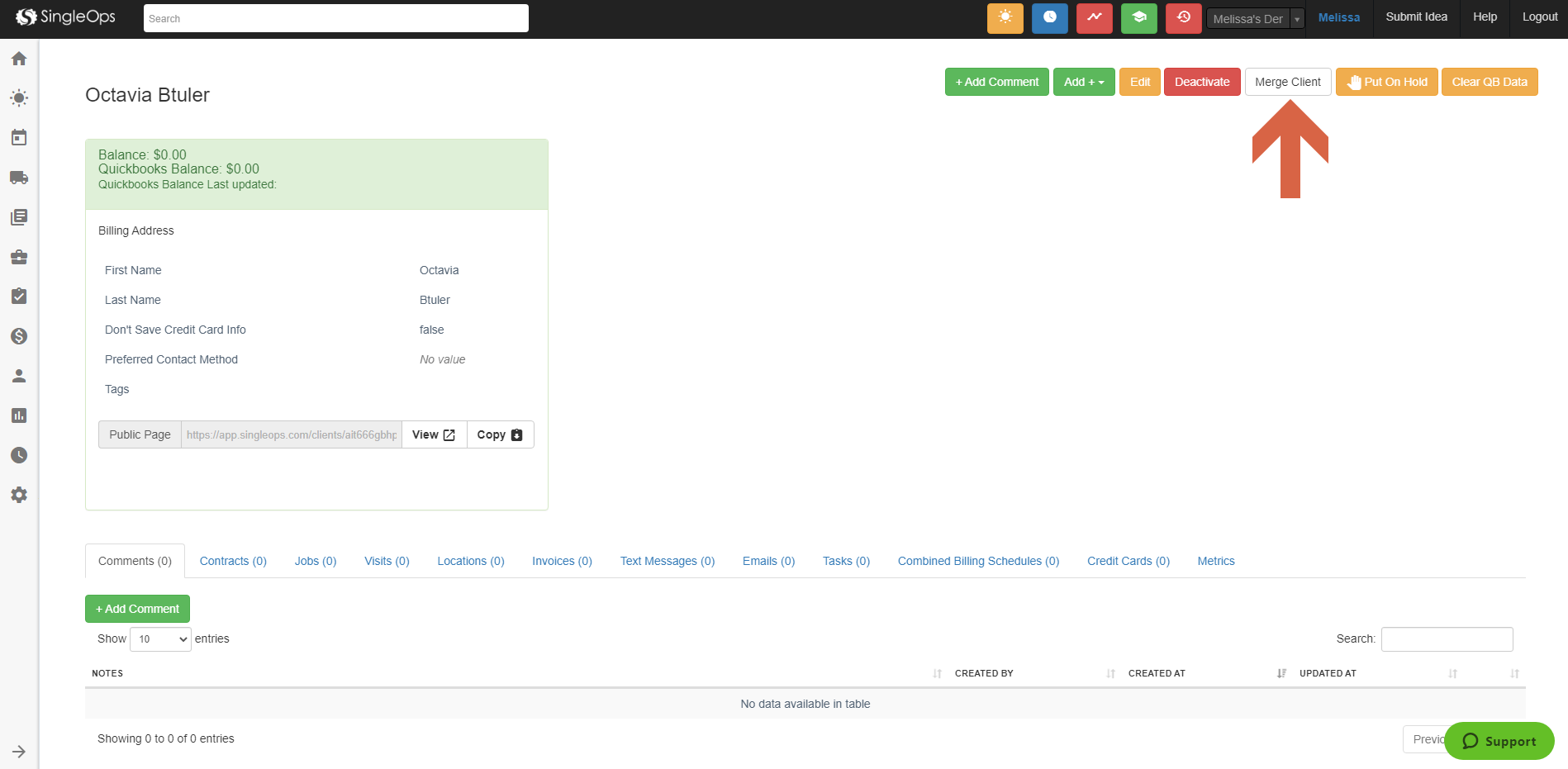 Always select the Merge Client button on the client you do not want to keep.
After selecting this button, the Merge Client modal will come up. Select the client you want to merge this client into in the drop down menu. Then hit the Merge Client button in green.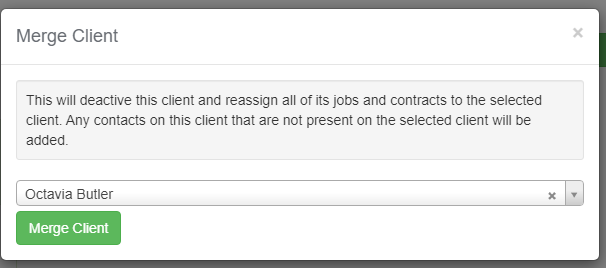 This is going to merge all the information and jobs from the current client to the selected client.