QuickBooks Desktop Integration available on Plus & Premier Tier
In this article:
Connect Quickbooks Desktop to SingleOps
Connect/ Reconnect Web Connector
Connect QuickBooks Desktop Video
Connect QuickBooks Desktop to SingleOps
1. Navigate to:

Admin > Account Settings > Quickbooks Desktop
2. Open QuickBooks Desktop program
3. Close everything currently being worked on > get back to home screen
4. Hit F2 at top of keyboard. The Product Information window will show up
5. Under File Information, Location, copy C drive address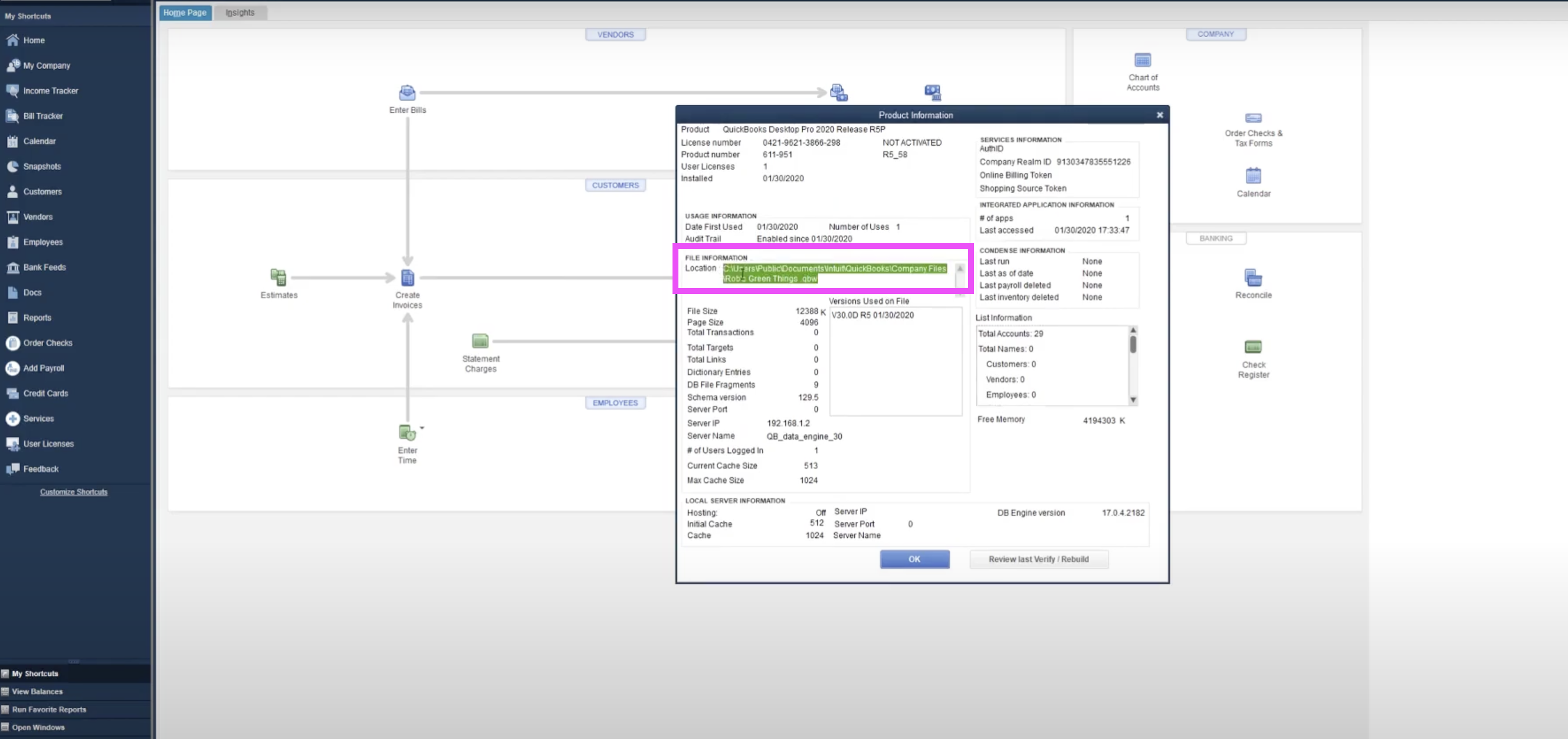 6. Contact your SingleOps implementation specialist to enable and import QBD
7. Navigate to:

Admin > Account Settings > Quickbooks Desktop
8. Click back into QuickBooks Desktop and paste C: drive file path in Company File Path box

9. Click Save Settings & Download QWC File
10. Open download that pops up at bottom of the browser screen
11. A window will pop up to authorize new web connection between SingleOps and QuickBooks file. SingleOps is going to ask for access to and make changes in QuickBooks (i.e. adding client in SingleOps will add client to QuickBooks as well). Click OK
12. Open QuickBooks back up. There is a window asking when SingleOps should have access to QuickBooks.
*Note: SingleOps recommendation is whenever this QB company file is open.
13. Skip checkbox at bottom of window. SSN or CC info is not needed. Click Done
Connect/ Reconnect Web Connector
1. Open QuickBooks. You will see web connector (if web connector isn't open, open it by going to file > app management > update web services)
2. Type SingleOps password into the password box in web connector pop up. Click in the gray space in web connector box. Click the checkbox to left of SingleOps production. Save password and click Update Selected.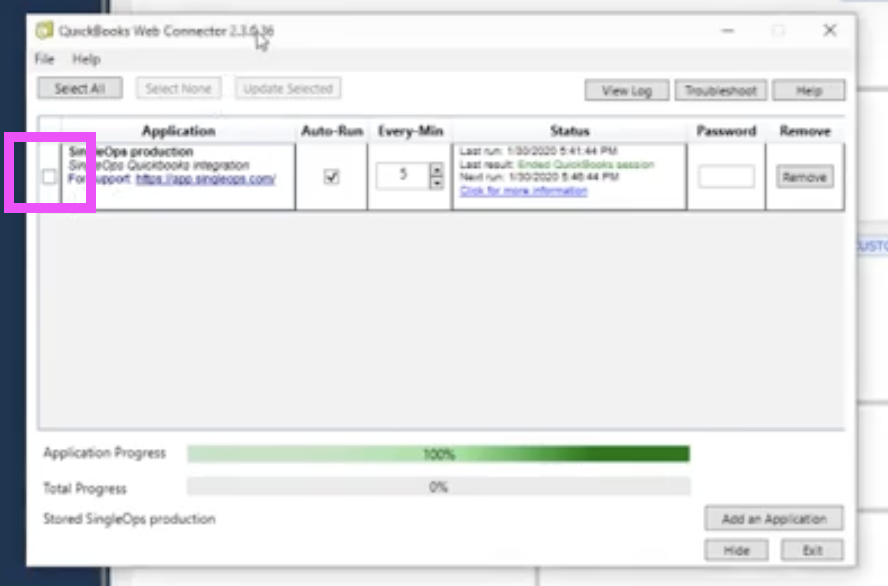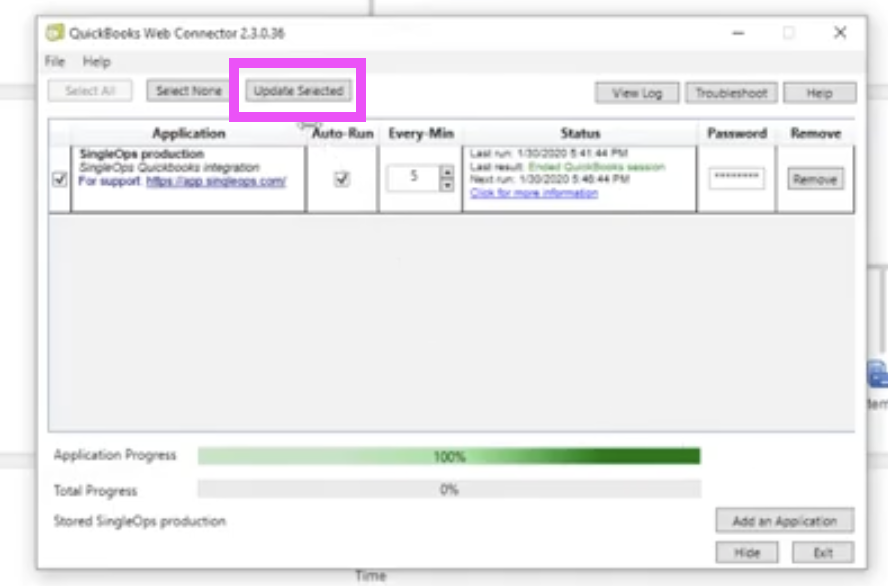 This runs initial sync
This box is what connects SingleOps to QuickBooks, if the box is not open, the programs are not talking to each other.
To open: File > App Management > Update Web Services
Additional Notes
If you charge sales tax, SingleOps can see tax rates but they can't be changed in SingleOps
This will probably have to run a couple of times to get all data. It will automatically run every 5 minutes
Can minimize web connector > runs in background > can use QB as normal while web connector is open
Connect QuickBooks Desktop Video