The Route Optimization tool can be used to place the stops on a route in the most efficient order based on the event locations, as well as the Driver's Operation location.
In this article:
- Add a Location to Each Operation
- Select a Route Operation for Each Driver on Their User Page
Before Optimizing a Route
Before you can begin optimizing routes, you will need to complete the setting adjustments & configurations listed below:
Add a Location to Each Operation
1. Navigate to:

Admin > Operations

2. Select Edit next to the Operation

3. Complete the location details

4. Select Update Operation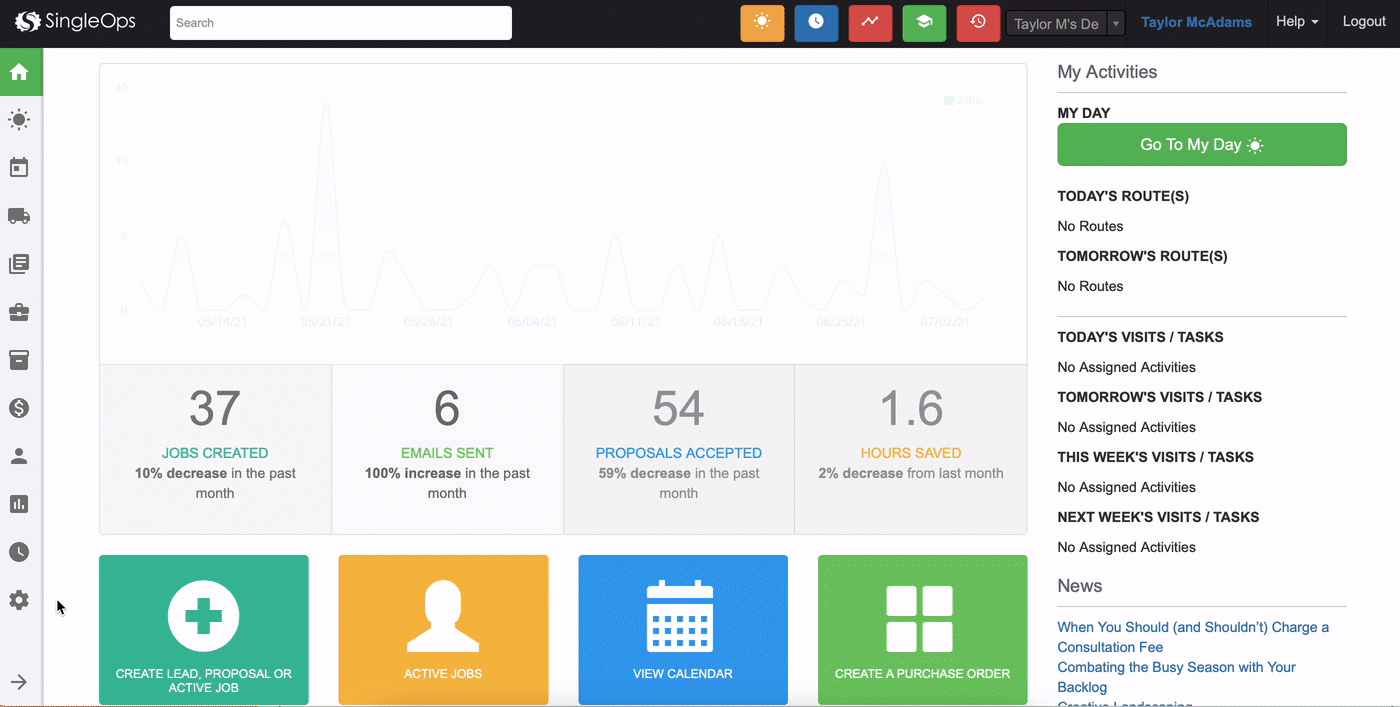 Select a Route Operation for Each Driver on Their User Page
1. Navigate to:

Admin > Users

2. Select the User's Name

3. Select their designated Route Operation
4. Select Update User
*Note: The Operation location for the selected Route Operation is used as the Driver's
starting point when optimizing their routes.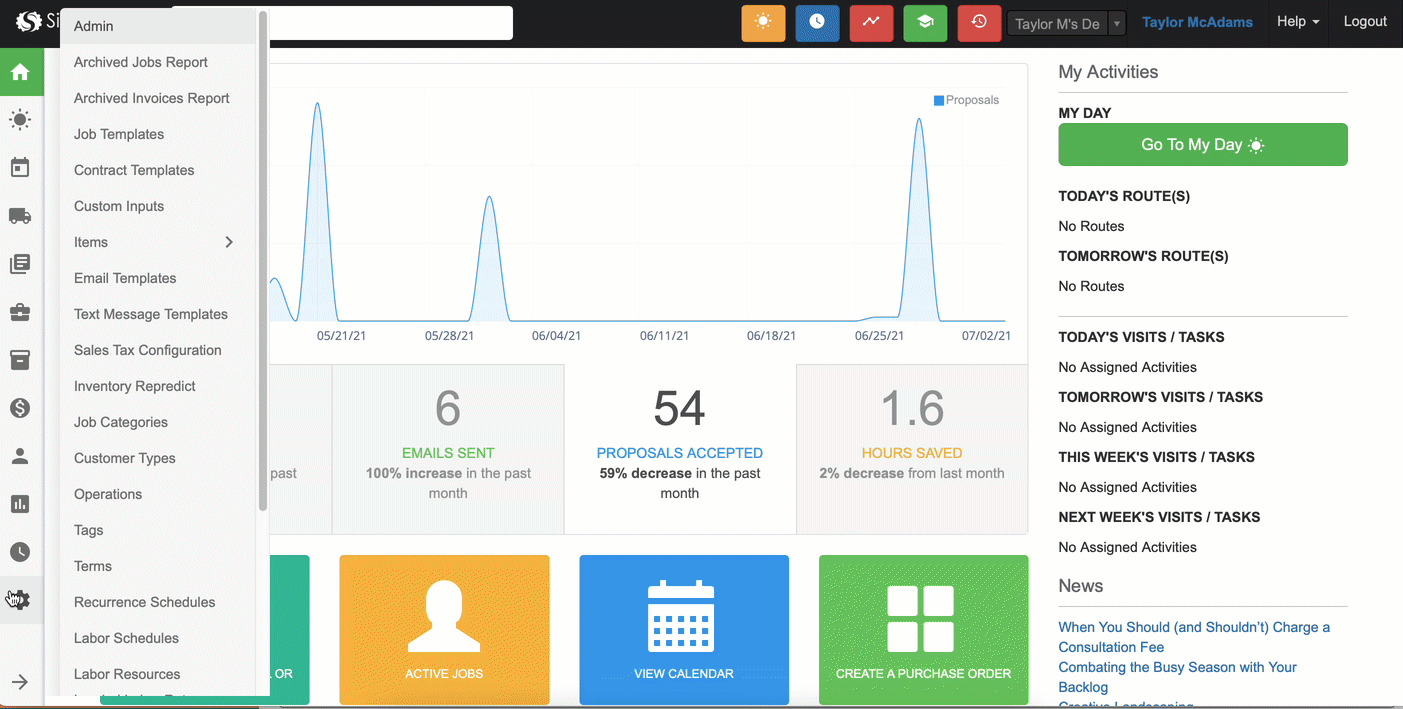 Optimize a Route
Once you have completed the Operation & User updates, follow the steps below to optimize a route:
1. Navigate to:

Route Planner > Route Planner
2. Add events to a Driver's route as outlined in this article here
3. Select the arrow to the right of the Driver's name

4. Select Optimize Route
Note: The gaps between the optimized events represent drive time.
Additional Notes
The Route Optimization feature must be turned on by a SingleOps team member.

The Route Optimization does not take into account the

start point

being your

end point

. To prevent your driver/crews/salespersons from traveling too far, SingleOps suggests that companies with multiple crews should assign each crew/salespeople to a specific area to minimize drive time and distance.

The default length for optimized Visits can be set to 15, 30, 60, 90, or 120 minutes. This must be set by a SingleOps team member.




The default Visit length can also be determined by setting a Crew Size on the Driver's User page.

Navigate to:

Admin > Users

, select the User's

Name,

& update their

Crew Size

:



If a Visit being Optimized has an Assignee with a stipulated Crew Size, as well as estimated Labor, the default Visit length will be overridden by the following calculation: Estimated Labor / Crew Size



The range of your work day determines the length of time available for events on a route. For example, if your work day is set to start at 7:00 am & end at 3:00 pm & your default length for optimized visits is 60 minutes, it is not possible to fit 10 stops on an optimized route.




The only way to "undo" an optimized route is to manually move the events back into their original order.




Route Optimization can only be used on an entire route. It is not possible to exclude a stop on a route when using this tool.




This tool should not be used if the order of events for the Driver on a given day needs to be controlled (i.e. your Clients schedule Visits for specific times of the day).