Every user in SingleOps can have a specific role and is available to be added as you purchase a license for the user.
Standard License is $100/month
Limited license is $20/month
Standard license includes the roles Admin, Operators, Vendors and Supply Managers
Limited license includes Crew role
Depending on what role your user needs you can first purchase the license within the SingleOps application. You will need to be the account owner on your SingleOps account to purchase and remove licenses.
Go to your admin module. From here go to the Users page. You will see the license purchase button on the top of this page.

Select purchase on the license type you want the new user to be on.
On the number of licenses enter however many users you need to purchase the license for. If it is 1 user simply enter 1 for the number of licenses.
Now that you have purchased a license you can add your user. Click on the 'New User' button as shown below.

You will then be directed to a page where you will enter all the user details. It is important to have a unique email for the user, if the same email exists already in the SingleOps system it won't allow you to create a user with the email already being use by another user.
Ensure the active checkbox is checked so that user-created is active in the system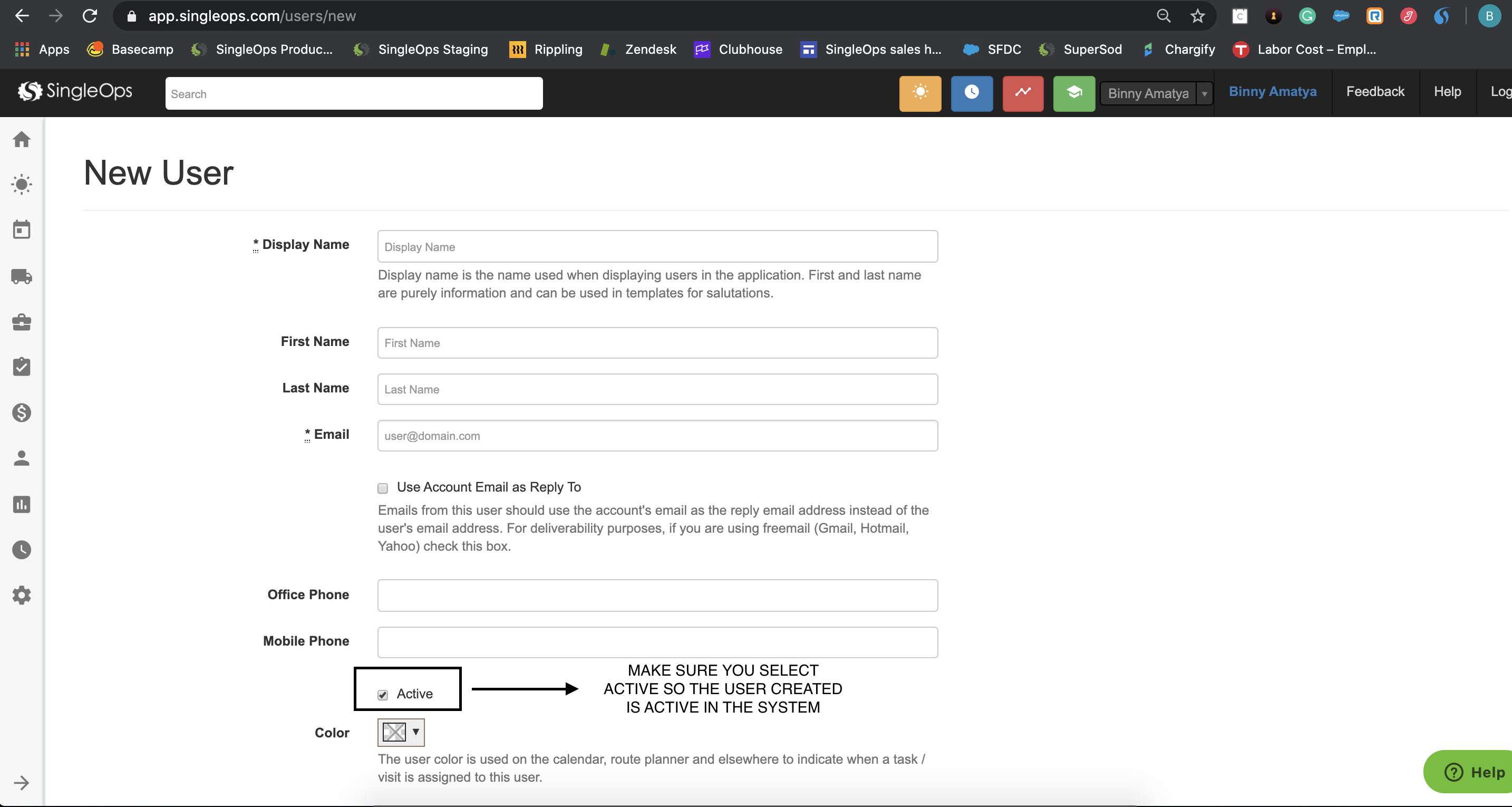 Once you have entered all the details for the user click on 'Invite User' on the bottom left-hand corner.
This will send an invitation email with the login information to the user's email address. When they accept the invitation in the email they will be prompted to set their password so that they can log in to SingleOps with their own login information.