The Master Line Item Report displays all individual Line Items on all Jobs within the selected Time Range and Filters. It is best used for viewing specific detail of Item usage, and can be exported for further analysis in a spreadsheet program like Excel.
*Note: Depending on Job volume within a given company's SingleOps account, narrowing the date range search to one quarter is recommended due to the extensive amount of content generated by the report (i.e. one quarter's worth of Jobs with five items each at a rate of 20 Jobs per week will generate about 1500 results).
Accessing the Master Line Item Report
Navigate to Reports → Items → Master line Item Report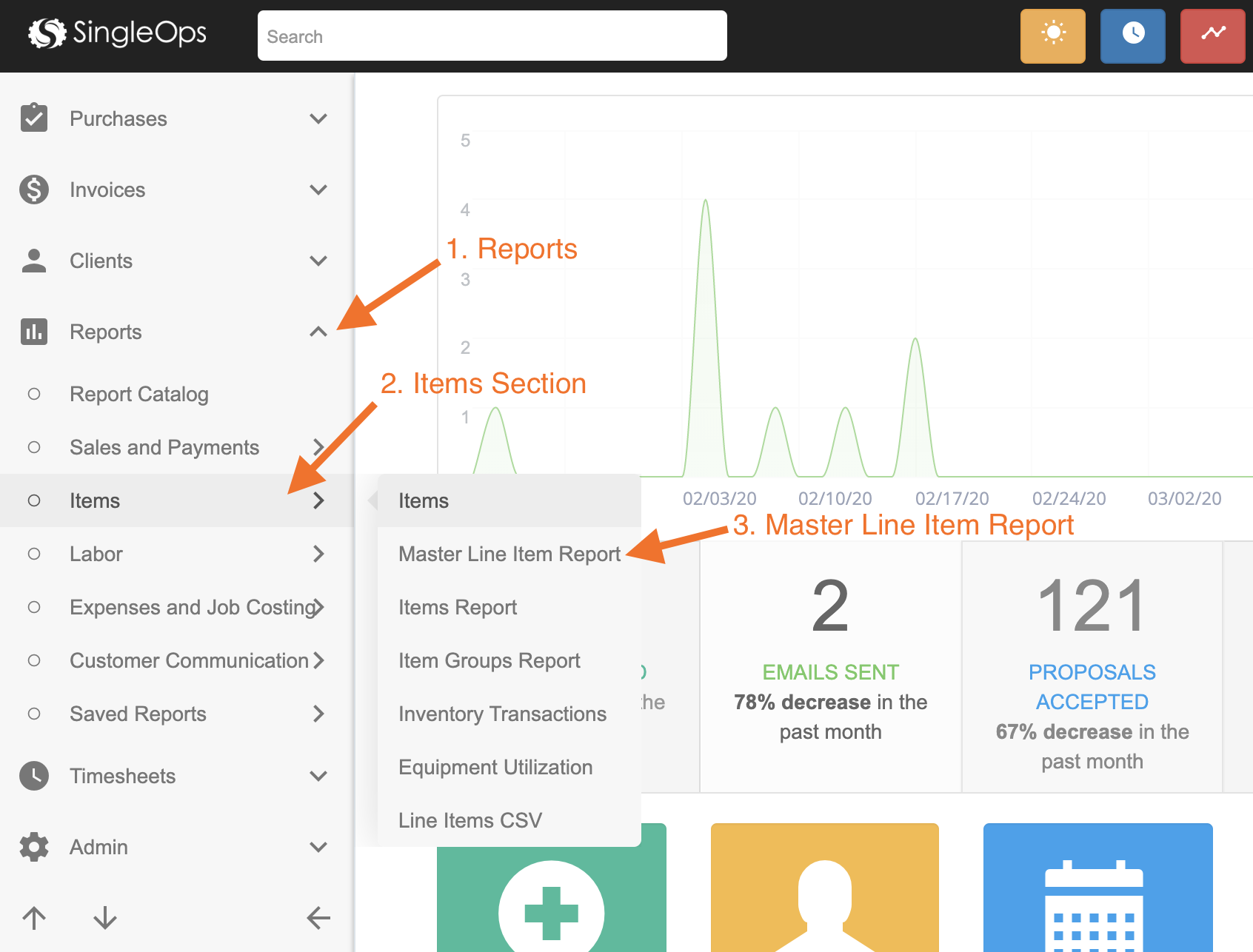 Using the Master Line Item Report
Filters
To begin refining the report data, select the desired Date Range. The Date Range Filter pertains to the Invoice Date to display Line Item results, and cannot be changed to a different date type. If a job does not have an invoice date, the Line Item Creation Date is used. Once again, limiting the Date Range to a few months is best due to the large volume of results, depending on individual Company production.
Other Filtering options include Item, Visit Stage, Operation, Assignee, Sales Rep, Tags, and Actual vs. Billable. If no Filters are selected, the report will display all results within the desired date range. To select or deselect Filters, click beneath the desired Filter, then select the Filters you would like to include by checking the applicable boxes.
Here is an example of an Operations Filter selection: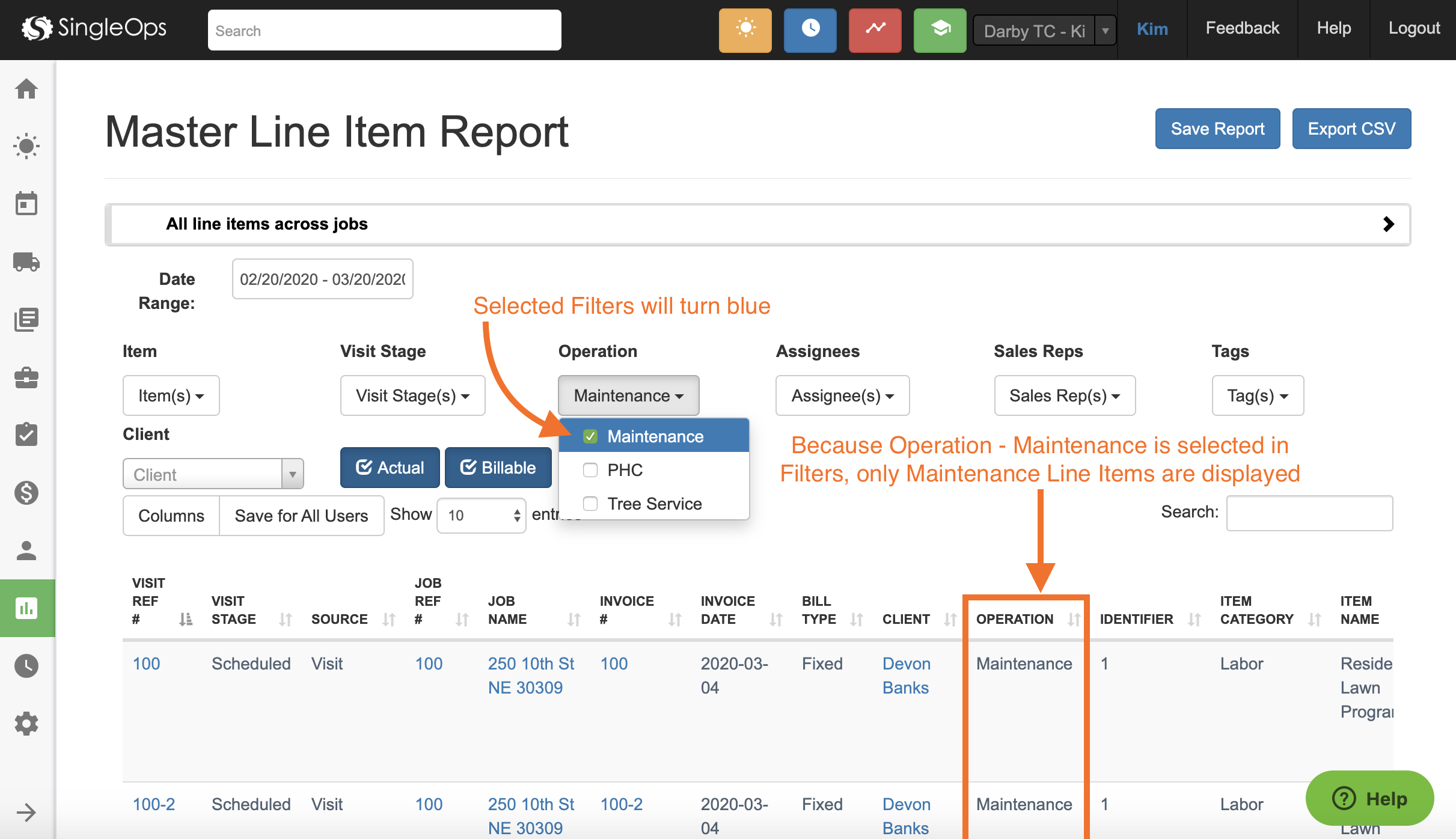 Columns
The data included in the Invoices Report can be controlled by selecting which Columns to display. To access this, click the Columns button on the far left.
Select the desired columns to include or remove by clicking the name of the data field, and your selections will update on the Report table. Custom Inputs for Line Items, Visits, and Jobs can be included on this Report.
Column order can be adjusted by dragging and dropping column headers. Data can be sorted by clicking on Column headers. Click once to sort from Low to High, and again to sort from High to Low.
Here is an example of Column selections:

Additional Master Line Item results can be accessed by clicking through the additional pages at the bottom right of the screen. To download and view the entire data set, click the Export CSV button at the top right of the page. This file can be opened using Excel or Google Sheets.