The SingleOps Invoices Report provides summarized data on all Invoices. Filters on the report allow users to select the desired Invoice data; these include Date Range, Visit Stage, Operation, Client, Invoice Type, and Invoice Status. Custom Input inclusion in the Column selection adds even more value to this exciting new tool.
Navigate to:

Reports > Sales and Payments > Invoices Report
Invoices Report Features
Filters
To begin refining the report data, select the desired Date Range and then apply Filters as needed. The Date Filter appears at the top of the page without any alteration. To access other Filtering options, click the Filter button on the right side of the page to expand that section.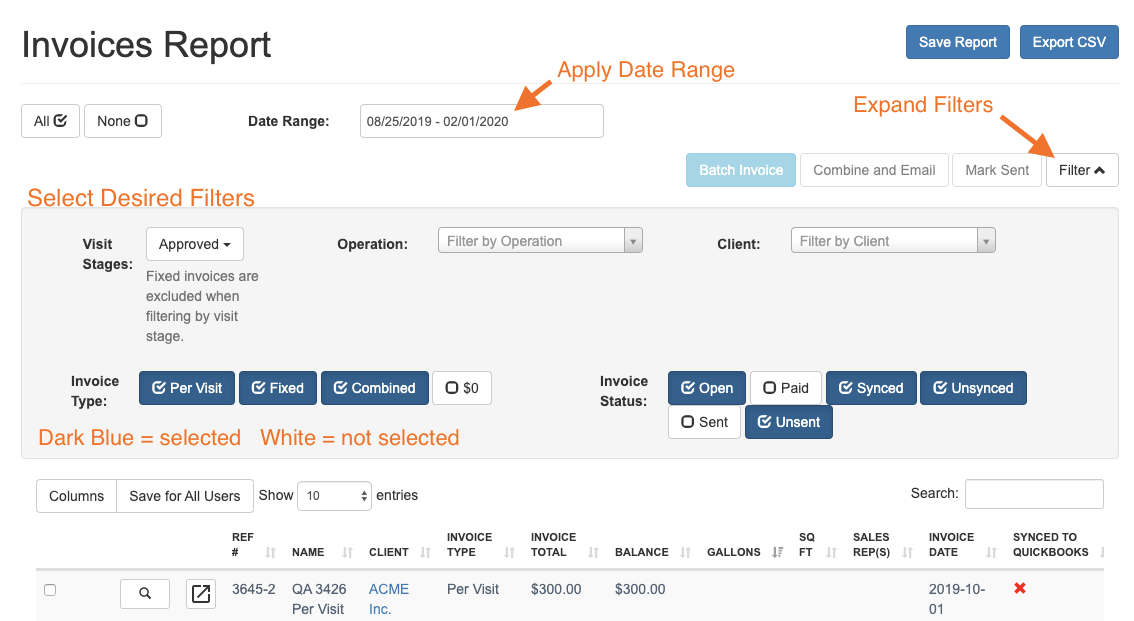 Columns
The data included in the Invoices Report can be controlled by selecting which Columns to display. To access this, click the Columns button on the far left. Custom Inputs are included in this dropdown as well.
Select the desired columns to include or remove by clicking the name of the data field, and your selections will update on the Report table.
Column order can be adjusted by dragging and dropping column headers. Data can be sorted by clicking on Column headers. Click once to sort from Low to High, and again to sort from High to Low.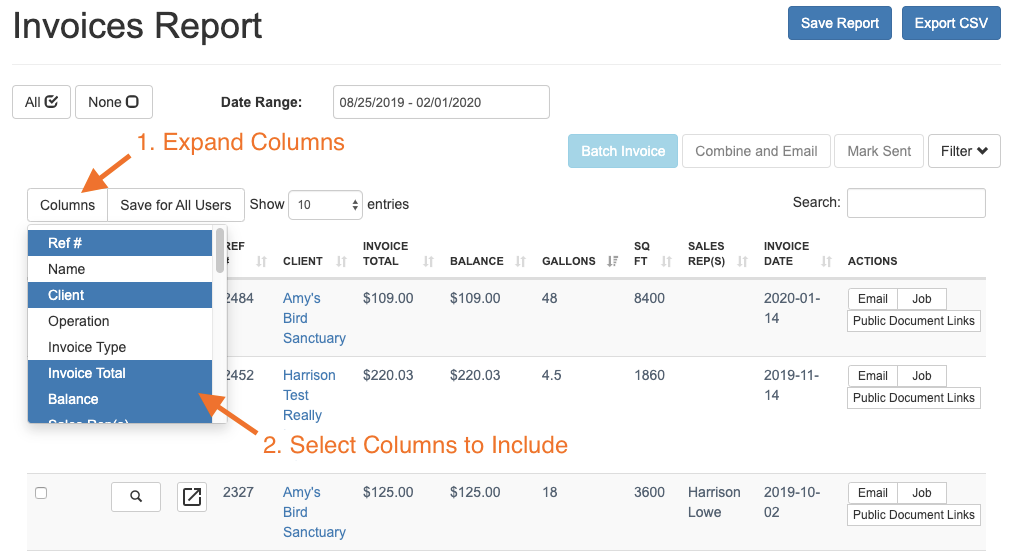 At the bottom of the page, totaled amounts for two columns - Invoice Total and Balance - can be found. These Totals reflect the sum of the displayed Invoices on this page only, not the entirety of search results.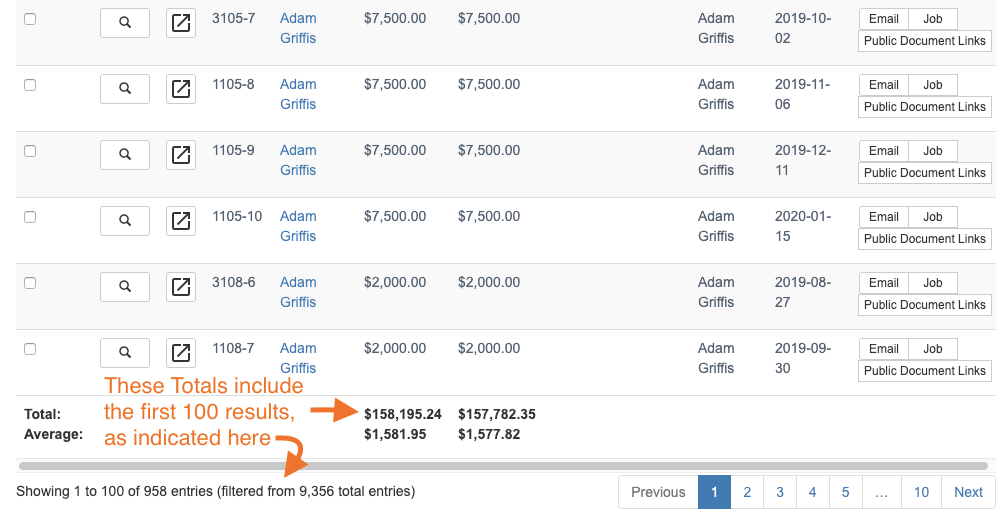 Additional Invoice results can be accessed by clicking through the additional pages at the bottom right of the screen. To download and view the entire data set, click the Export CSV button at the top right of the page. This file can be opened using Excel or Google Sheets.