The Route Planner offers a map view of Tasks and Visits on Active Jobs, both scheduled and unscheduled. Individual Routes for Drivers can be created and edited using this tool.
Setting Up the Route Planner
There are several Settings in SingleOps which should be considered and/or enabled when setting up the Route Planner.
Route Planner - Calendar 1:1 - This feature will automatically link and display the same information on the Route Planner and the Calendar.

For example, if Visit #138-4 is scheduled using the Calendar for June 5th at 2:00pm, and assigned to Lance, it will display on the Route Planner on Lance's route for June 5th at 2:00pm.
Super Admin - this feature must be turned on by a SingleOps team member.  Please contact us at support@singleops.com to enable this feature.

Routing Features - Required Operation and  Capacities - if you would like to require an Operation Filter or have the ability to assign Capacities (based on Visit Labor Hours) to Drivers on the Route Planner, these setting should be enabled.  To do this:

Navigate to Account Settings > Routing
Adjust the Settings as desired 
Update to Save

User Settings - enabling Driver status.  To add Route Planner capability to a user:

Edit User Page by clicking the name of user
Check the Setting "Include in Route Planner?" (located toward the bottom of the page)
Complete the Route Capacity and Operation, if desired
Update User to save
Display the Days Since Last Visit on the Route Planner
If you want to schedule by when you last visited a client, Route Planner gives you several features to facilitate that. 
On the route table, there is a column "Last Visit" that gives a count of the number of days since you last completed a visit for a client in that job / job series (which includes prior jobs that were renewed). This column is hidden by default, to add it select "Last Visit" on the column drop-down on route planner.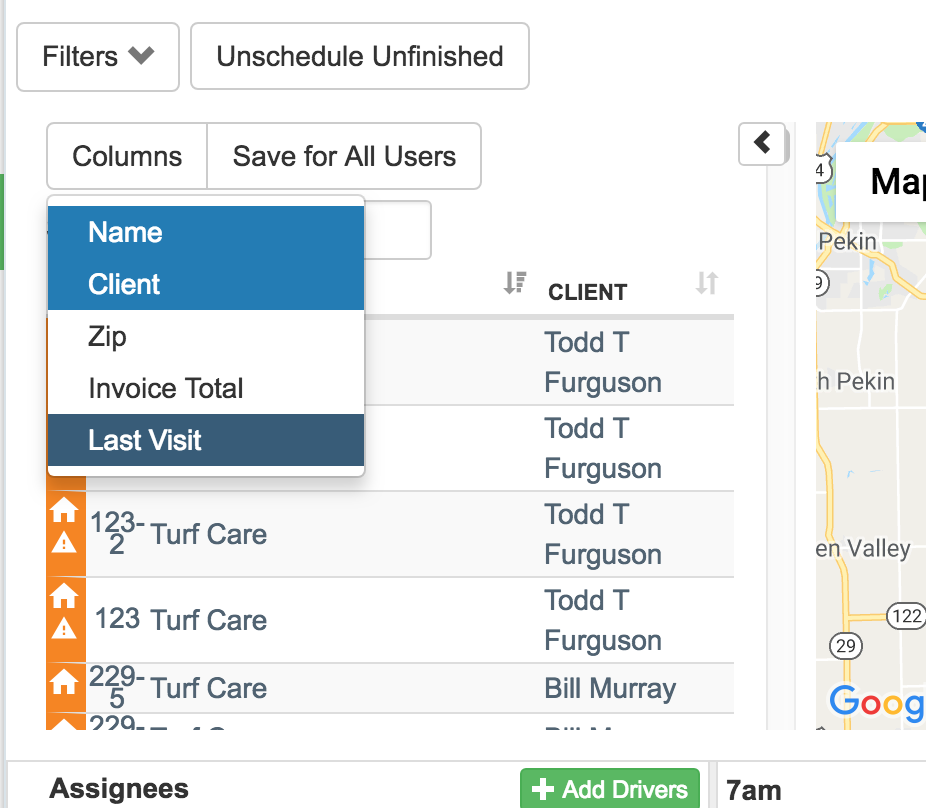 This will add the "Last Visit" column.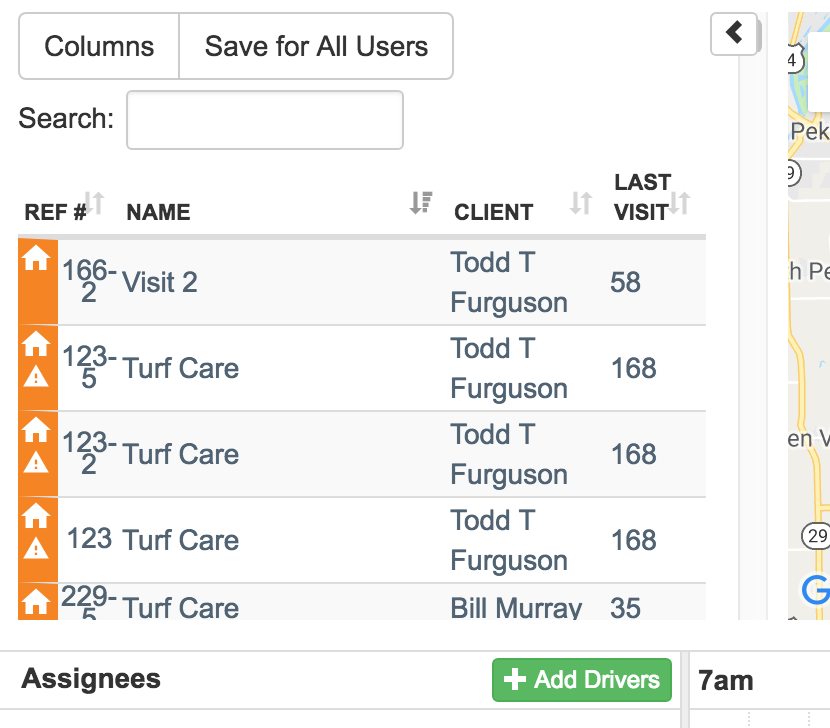 In addition to this, you can make the icons on the Route Planner show this number instead of the normal visit / item specific icons. To do this, turn on the "On Route Planner, show the days since last visit" account setting in the Schedule section.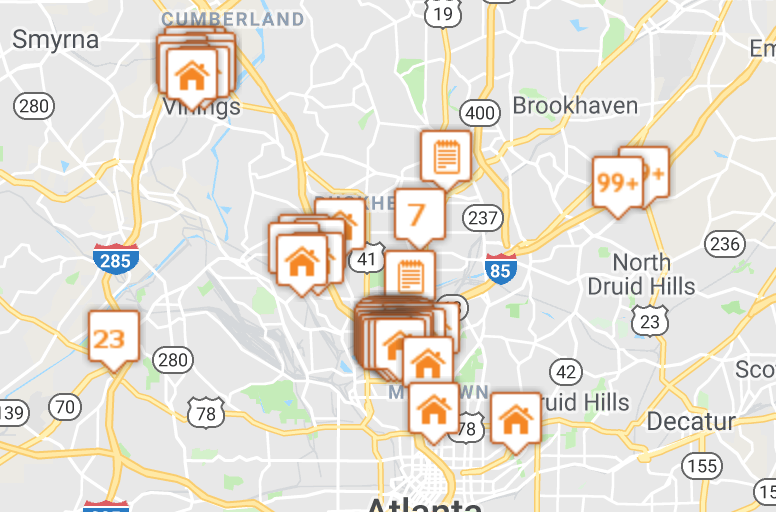 No number means there is no recorded last visit for this job.
You can also filter the route planner by the number of days since your last visit, so that it exclude visits you've been to recently.

Finally, when creating a new job you can populate any historical data not in SingleOps by entering a date for the "Last Visit" field in the additional options section on job entry.