If you want to schedule by when you last visited a client, Route Planner gives you several features to facilitate that.
On the route table, there is a column "Last Visit" that gives a count of the number of days since you last completed a visit for a client in that job / job series (which includes prior jobs that were renewed). This column is hidden by default, to add it select "Last Visit" on the column drop-down on route planner.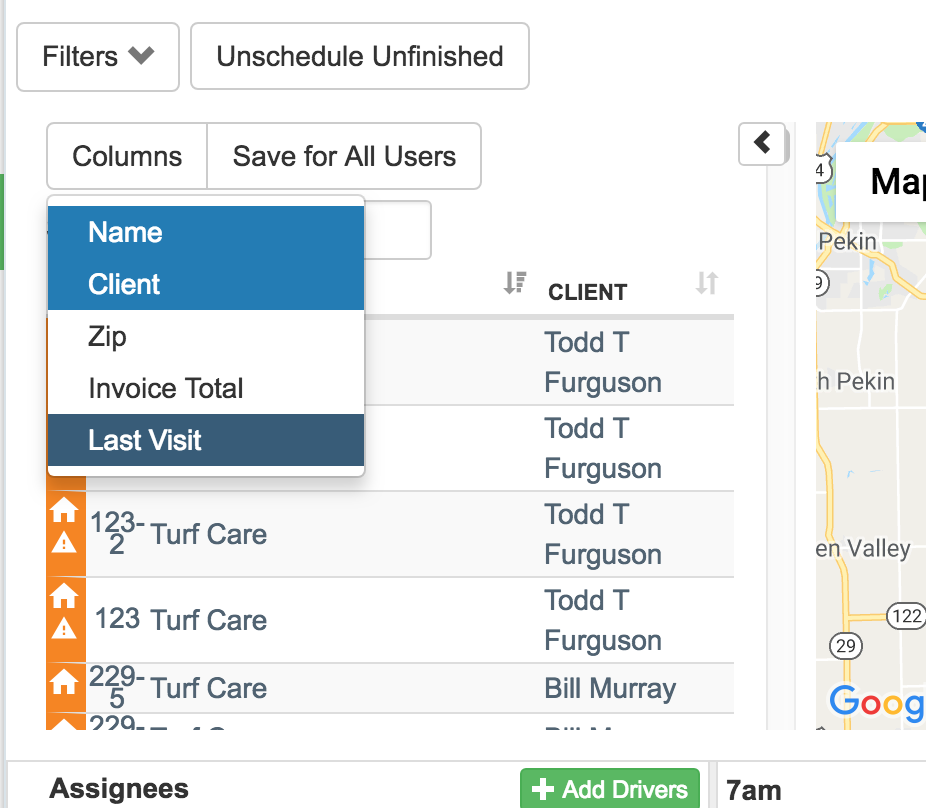 This will add the "Last Visit" column.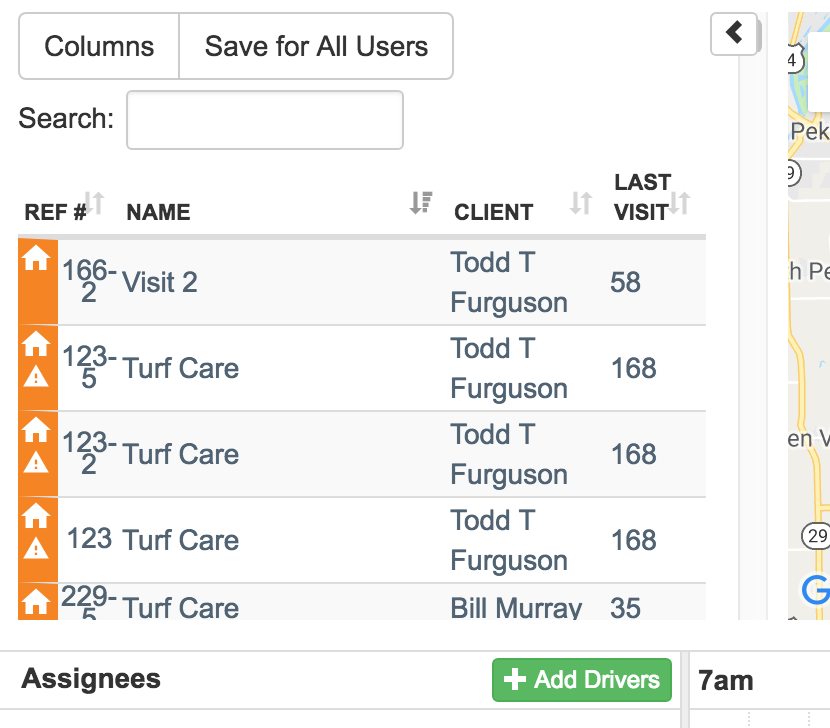 In addition to this, you can make the icons on the Route Planner show this number instead of the normal visit / item specific icons. To do this, turn on the "On Route Planner, show the days since last visit" account setting in the Schedule section.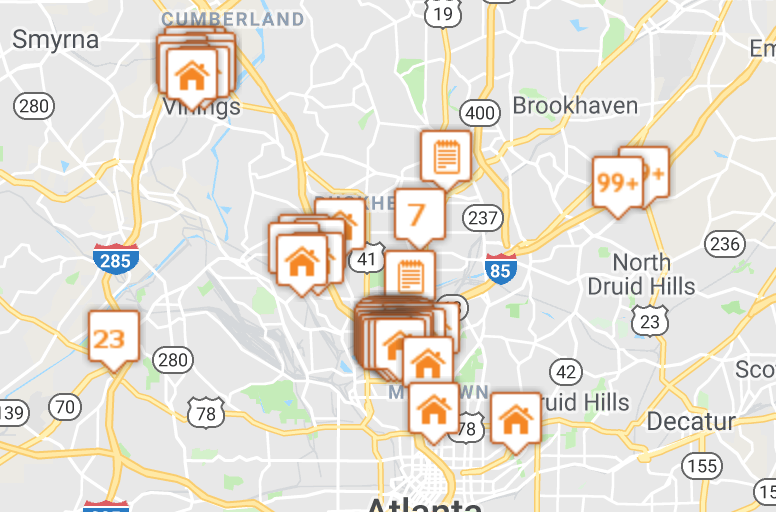 No number means there is no recorded last visit for this job.
You can also filter the route planner by the number of days since your last visit, so that it exclude visits you've been to recently.

Finally, when creating a new job you can populate any historical data not in SingleOps by entering a date for the "Last Visit" field in the additional options section on job entry.