Emails can be sent in batches to save time on sending Proposals. This can be accomplished through the Jobs page or the Invoice page. The examples provided below uses the Jobs page, but the process is nearly identical from the Invoices page.
Use automations to send reminders automatically.
Batch Email
1. From the Jobs page, find the jobs you wish to email about (e.g. Proposals, Active Jobs, Leads).
2. Select the jobs you wish to send documents for in the list and select Message > Email
*Tip: Don't forget that both the Jobs page and the Open Invoices page can be filtered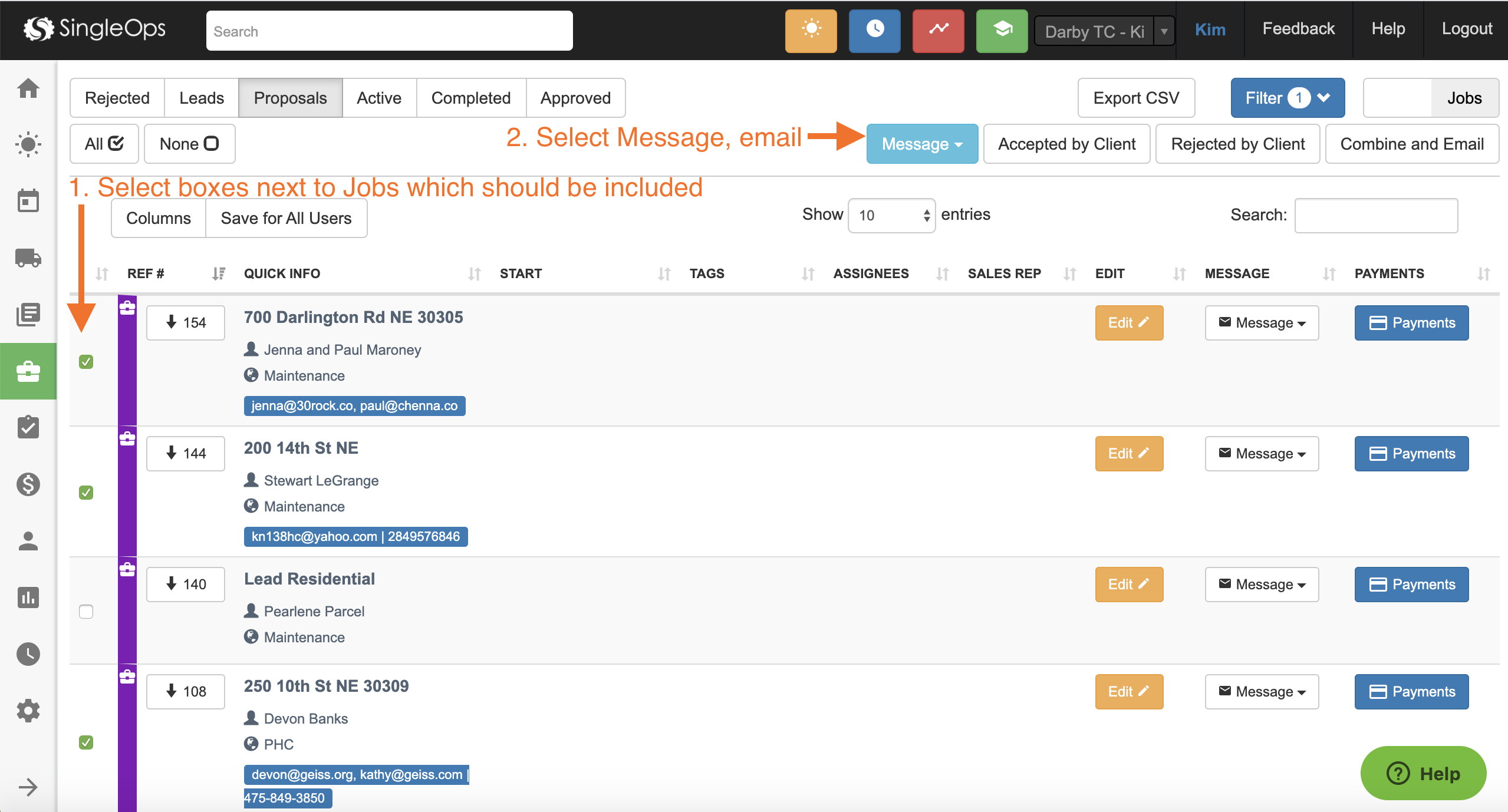 You will then be presented with a batch email dialog.
3. Select the email template you are going to use, review the recipients under the Email To section, and review the attachments.
4. Click Send to email proposals, invoices or work orders for all of the selected jobs.
*Note: You can not edit the body of the batch email on the fly. If changes need to be made, update the email template and then send out the batch emails.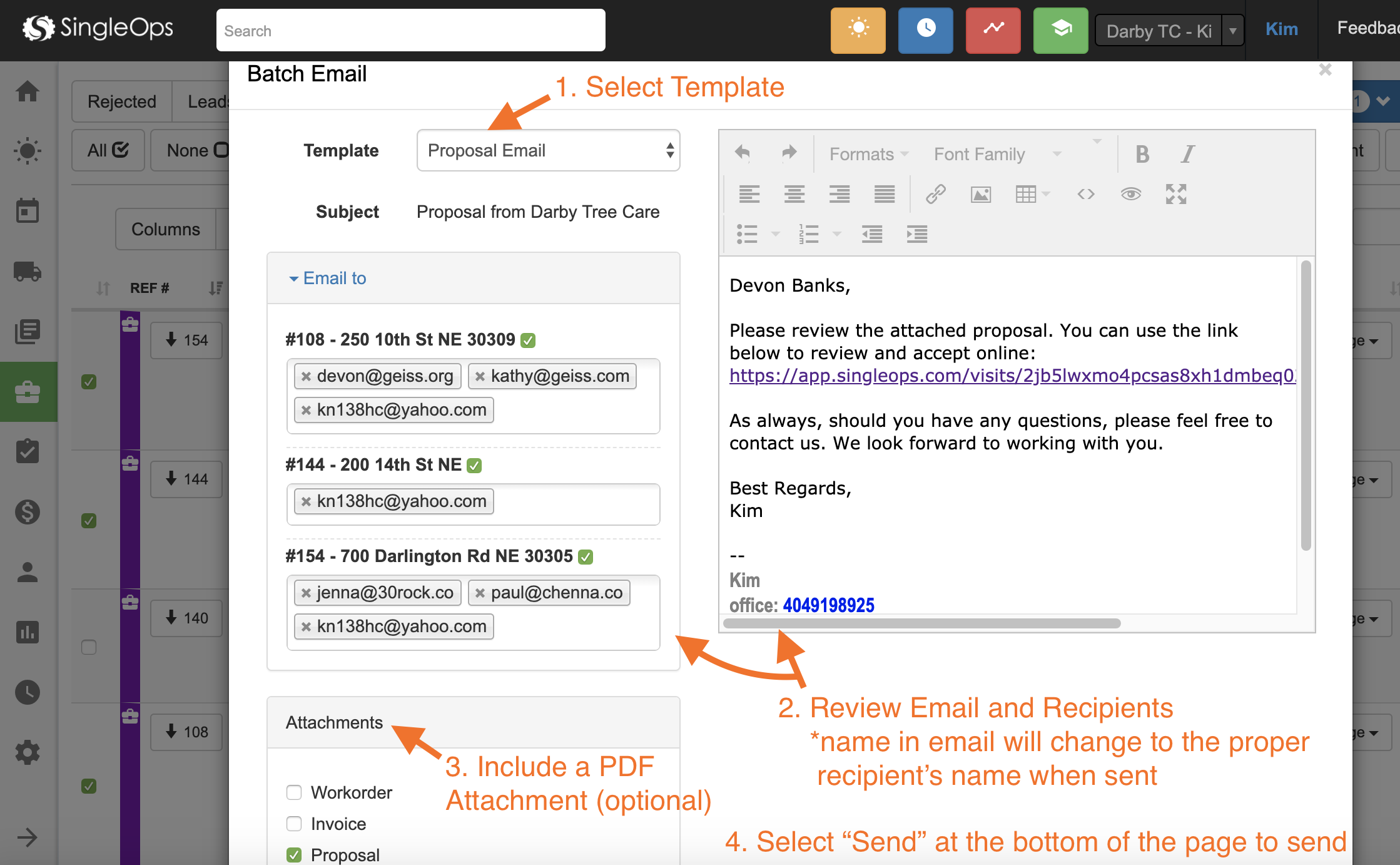 Additional Notes
Your customer will receive multiple emails depending on how many proposal/invoices were included in the batch. Example: 10 proposals = 10 separate emails