Overview
SingleOps provides a very valuable 'autopay' functionality where you or your client can save a credit card to be automatically billed through SingleOps. This feature is fantastic for your customers that have signed up for recurring jobs or services.
Setup
First, you'll want to make sure the 'autopay' account setting is turned on. You'll find the setting in your Account Settings section under the Jobs subsection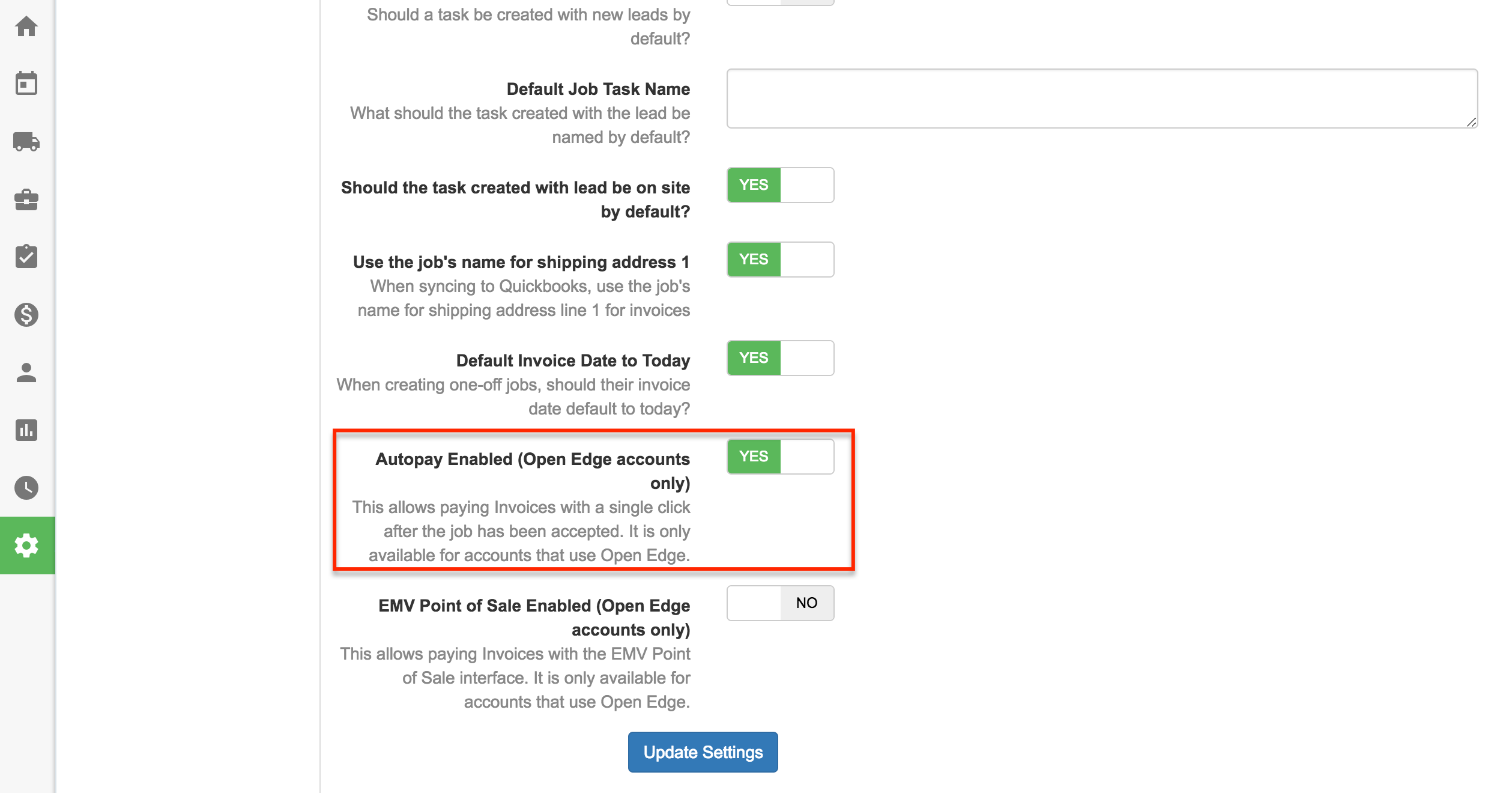 Next, when creating new proposals or jobs there is a dropdown available where you can select whether or not the job is eligible for 'autopay'. If a certain job type is always eligible for autopay (for instance, a lawn care program you offer) you can select 'autopay' to be enabled in a job template to save you a click when you setting up this type of job.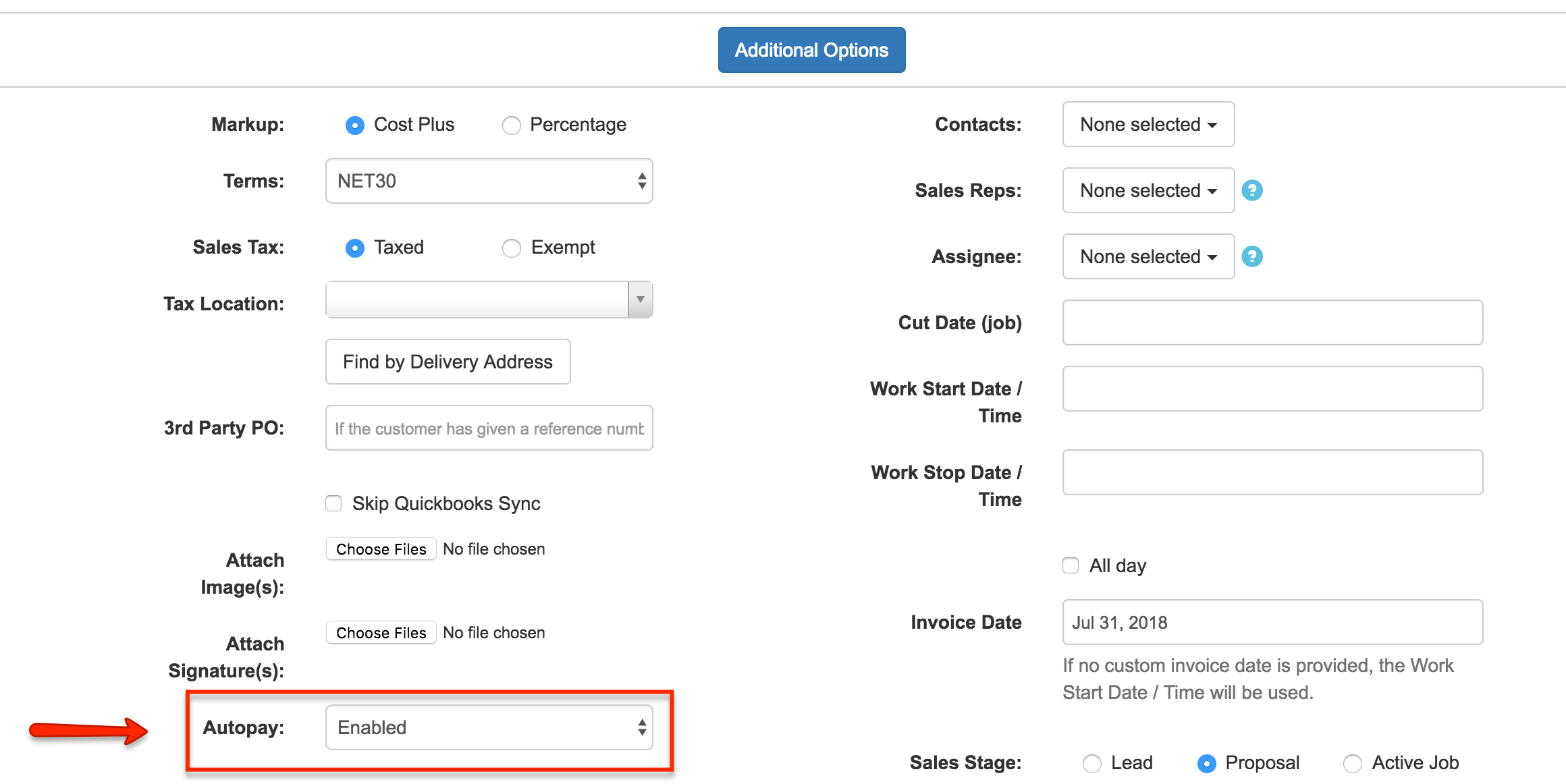 Now when your client pays an invoice for this job they are provided with the option to enroll in autopay.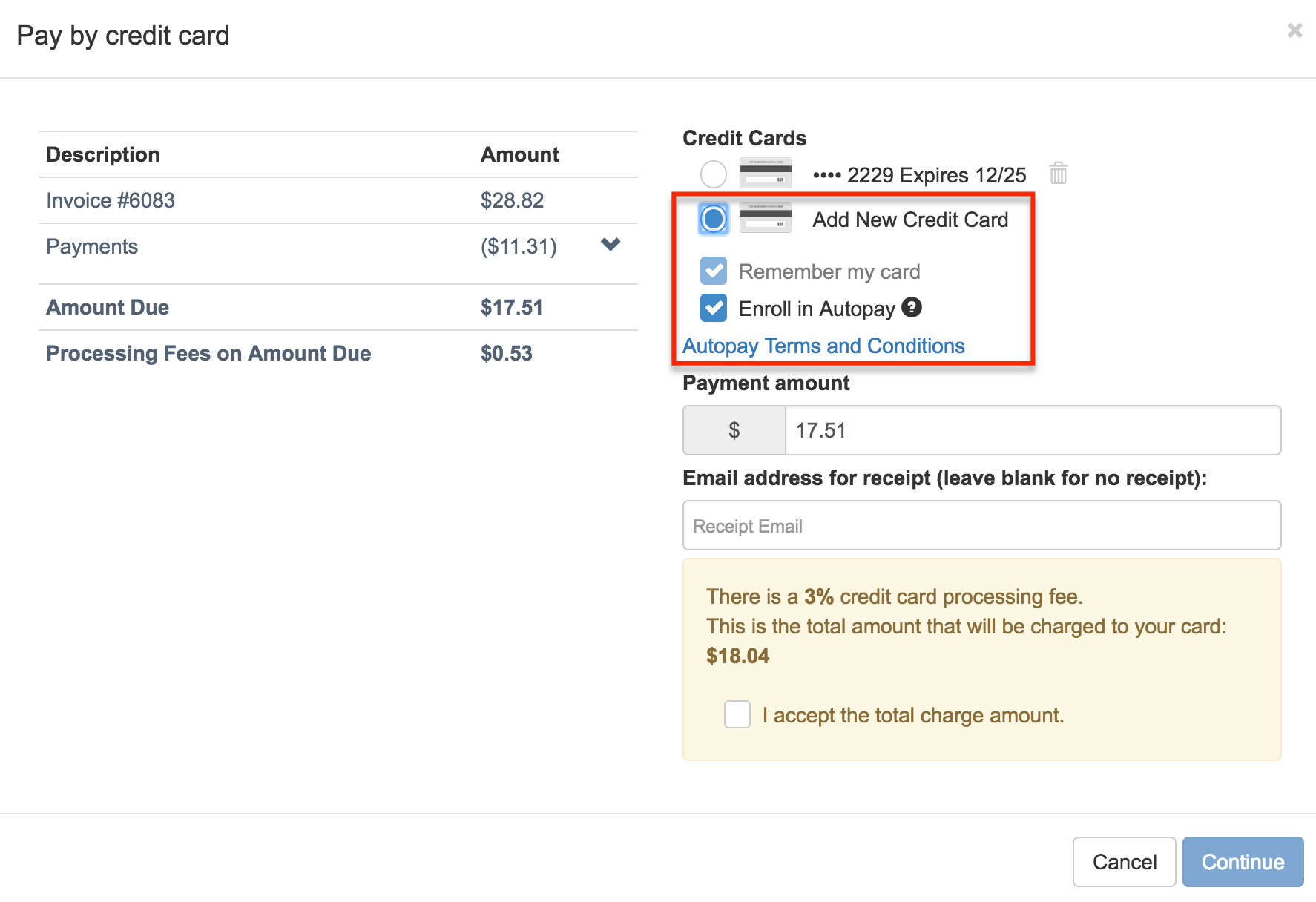 You can manage a clients stored credit cards and autopay settings on their client page, just click the 'Credit Cards' tab. You can also add new credit cards here and enroll them in autopay.

When a job is autopay eligible and the customer has a credit card signed up for autopay you will then see a new option when clicking the payments button. Just click 'autopay' and your customer will be billed for the balance on the associated invoice: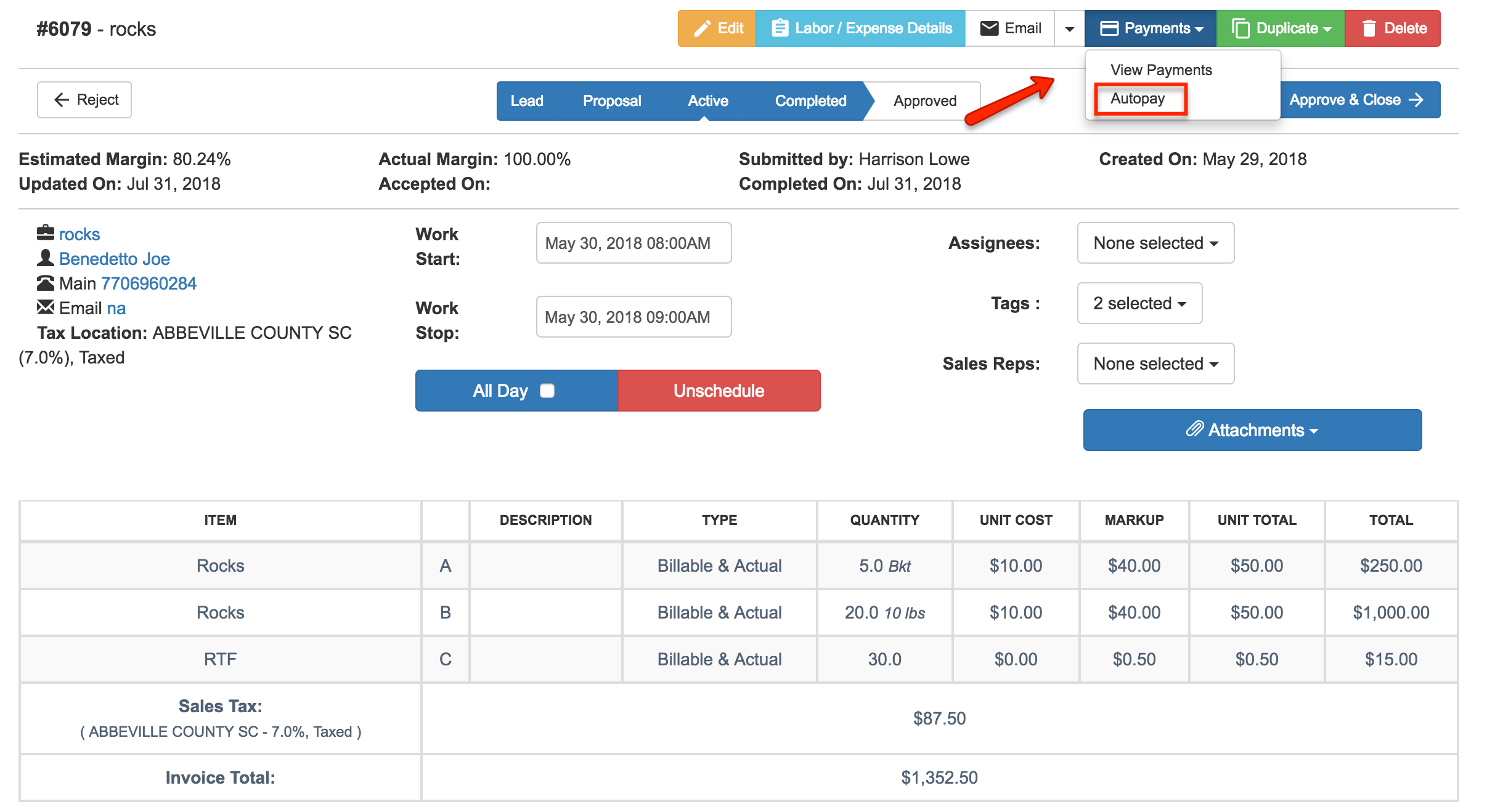 The 'autopay' button is also easily available after completing a visit in SingleOps so you can seamlessly charge your client upon work completion.
Autopay is a great way to simplify and streamline payments for both you and your customers! Please let us know if you have any questions.
Feedback
If you feel this article was unhelpful or did not contain the information you were looking for, please write a comment below detailing what material you were looking for and how we can improve.
We'll be happy to edit this article to incorporate your feedback!
Last Updated: 8/2020