It can help you find almost anything...
One of SingleOps' most powerful - but possibly most-under-utilized - utilities is its global search function.

Found in the upper-left region of the header, you can type almost anything into the search dialog - and if it's in SingleOps, the search will return not only the desired value(s), but also break it out to show you in what context SingleOps is using the value. This allows you to work more efficiently and avoids having you comb through less-relevant returns.
Here we'll create a search for a fictional 'Bill Jones' client...
...and you can see that the search has returned five jobs and one client profile. Clicking on any link will take you directly to that record.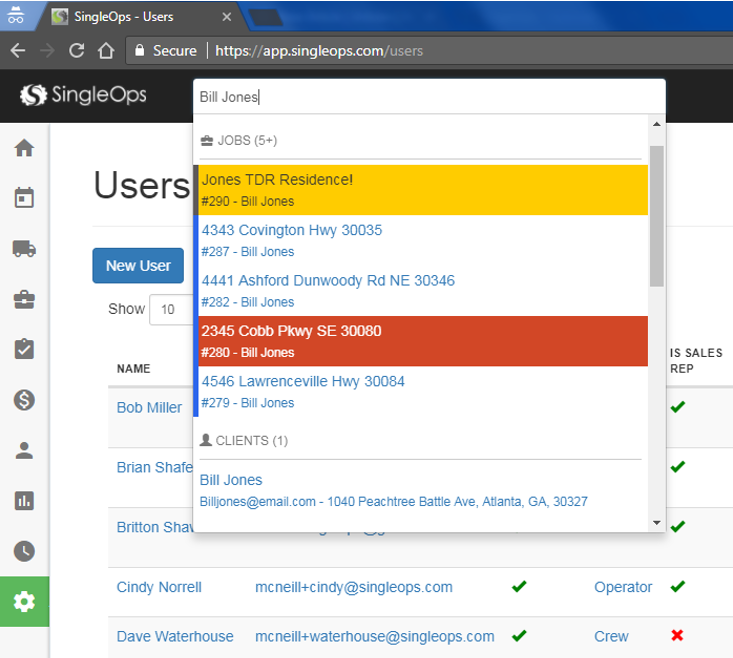 Here we've scrolled down so that you can see, in addition to jobs and a client profile, we also have tasks which have been created in association to this particular client.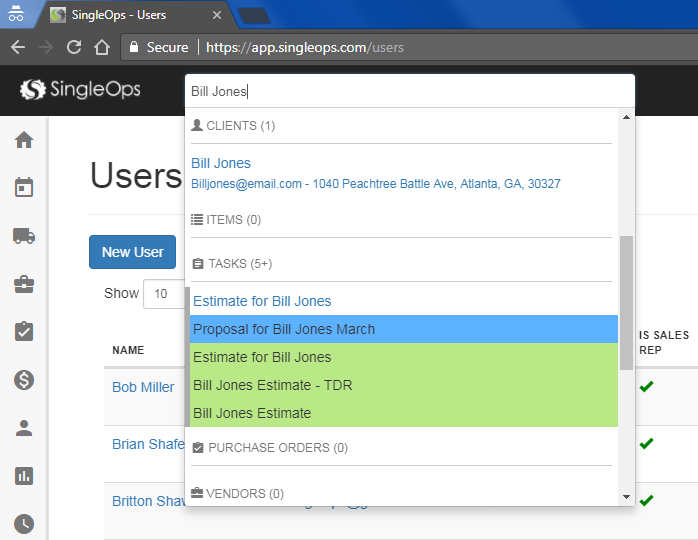 You can also search by job numbers, addresses, or any other criteria which has been deemed 'searchable'.
NOTE: as of the writing of this article (02/07/2018), it is not yet possible to search by the newly-burgeoning contract ID numbers... but that will be addressed in an imminent release