Map pins can be used to denote locations on a Job's site map in order to mark trees, target work areas, pinpoint hazards, etc.
In this article:
Using Map Pins on Line Items
1. Select the pin icon next to the appropriate Item or Item Group in the Estimate table


2. Click anywhere on the map to drop a pin
*Note: You may continue to drop multiple pins associated with the line Item

3. Once the pin is dropped, a box will appear with options to change the pin color, add a pin description, or change the identifier, if needed.
*Note: The identifier is not the order in which you added the pins. By default, the map pin identifier will match the line Item identifier.
4. Select Return to Job in order to save your entries & return to the Job edit page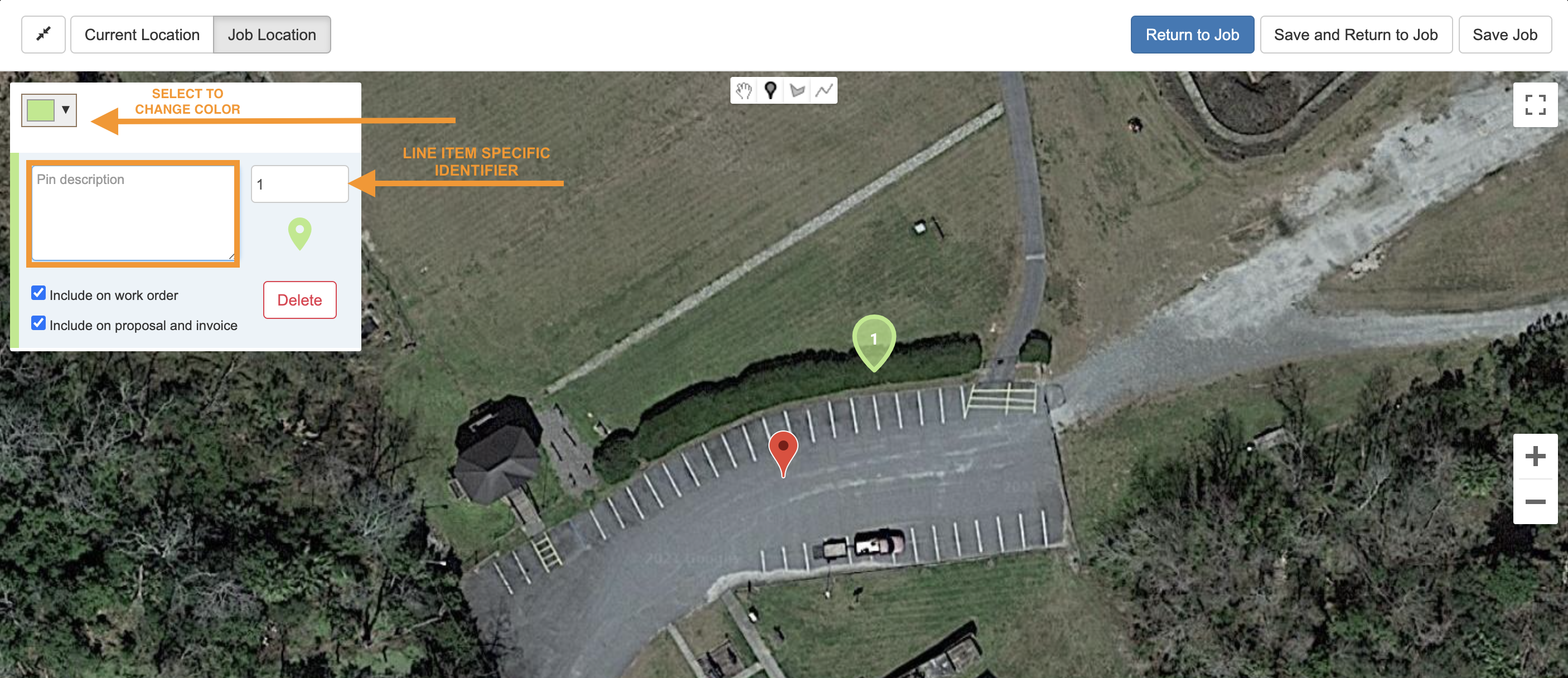 Using Map Pins on Jobs (not line item specific)
1. Select the Go to Map button on the Job edit page
2. Follow the Instructions listed above
*Note: The identifiers for pins that are not line Item specific need to be entered manually