Data tags and Liquid markup can make you an e-mail guru in minutes
E-mail templates make it easier to keep your customers informed through every step of the sales, job, and payment process. And it can be easy to make your edits! From the E-mail Templates page (Admin >> E-mail Templates), you can create or edit an e-mail template.
You can edit the name, subject, recipient, and body of an e-mail by simply entering the desired text. However, to enter dynamic information, i.e., information which changes automatically with the context of your customer or crew, you can use two powerful options:
Using Data Tags
Data tags simply represent some data and are usually a word between two colons (e.g., :my_data_tag:). To use data tags, simply start by entering a colon followed by the search term, followed by the final or 'closing' colon (see example below).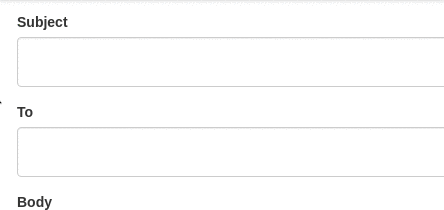 The list of data tags available in SingleOps is constantly growing. To see the current list, visit here or contact SingleOps support to suggest additional data tags.
Using Liquid Markup
Liquid markup allows you to create much more complicated and advanced e-mail templates. You can access the visit object in Liquid to create queries. Use of Liquid markup may require some coding knowledge so ask your account executive for further information. You can also learn more about Liquid markup here (Liquid markup provided courtesy of Shopify).
Previewing Changes
You can preview any changes made to your e-mail template by selecting a visit from the dropdown to the right of the edit form. To refresh a rendered e-mail, simply click on the refresh button at the top-right of the rendered e-mail to show your most recent edits.