Sometimes you may need to renew more than one job at a time. Here's how...
The batch renewal page is an easy four-step process which will allow you to renew many jobs at one time, e.g., if you have several jobs which span the same length of time.
Here are the steps to batch renew the jobs:
Select the date range which includes the dates of the jobs you wish to renew.
Select the jobs you would like to renew.
Enter the new date range for the jobs you're renewing (SingleOps does not recommend using a date range greater than one year).
Click the 'batch renew' button.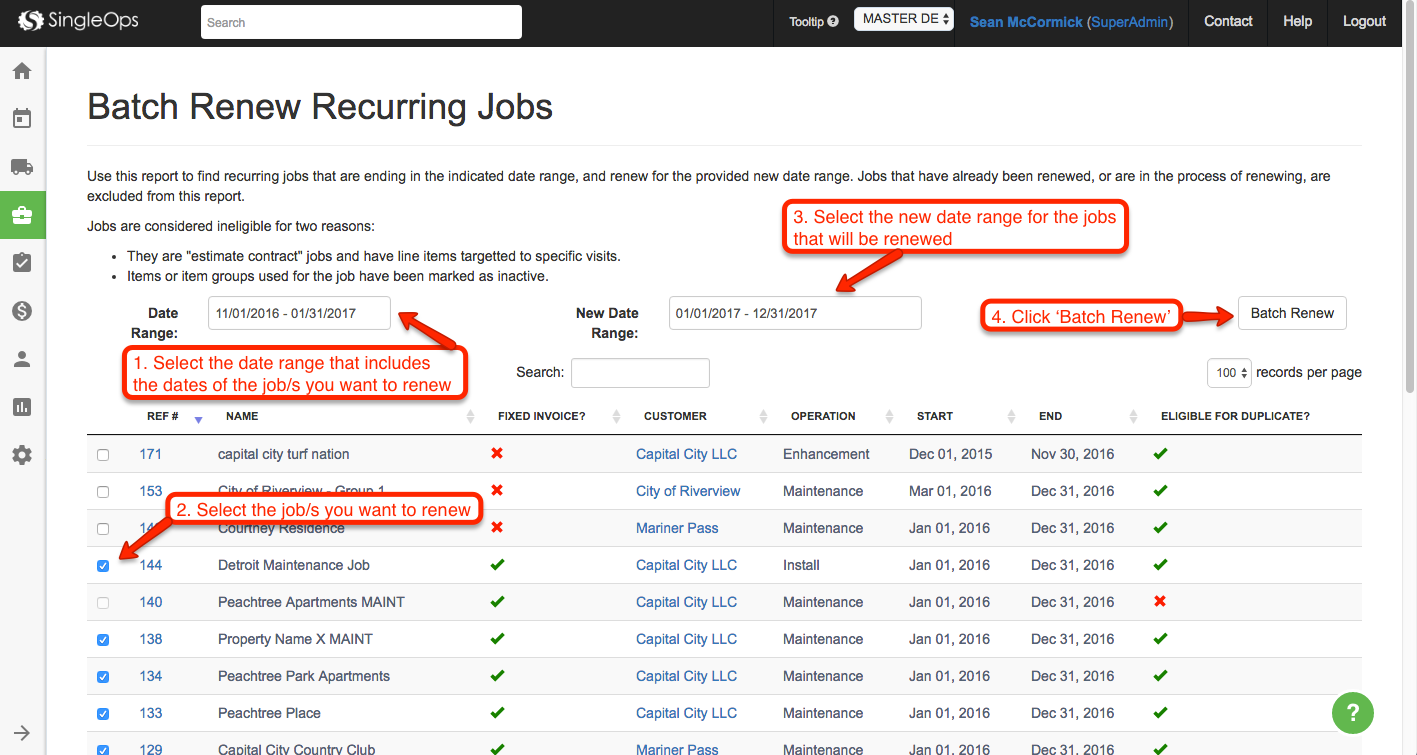 After confirming that you wish to renew these jobs, SingleOps will perform a background task and duplicate each job with its new date range.  This can take several minutes.  You will receive an e-mail notification once the process has been completed.
If you've already duplicated any job, either directly or via the batch renewal page, SingleOps will no longer display that job to prevent you from inadvertently duplicating the job more than once.  SingleOps will also disallow duplication of some jobs if they have certain characteristics which require manual duplication.