Do you schedule your crews to meet a certain projected daily revenue target? Is total daily estimated labor a factor in your scheduling?
On the SingleOps Calendar, you can view either your Invoice Totals or estimated Labor Totals, for both each Visit as well as the total for each day. Here's an example of how this may appear in your account enabled to show Total Price (Estimated Revenue):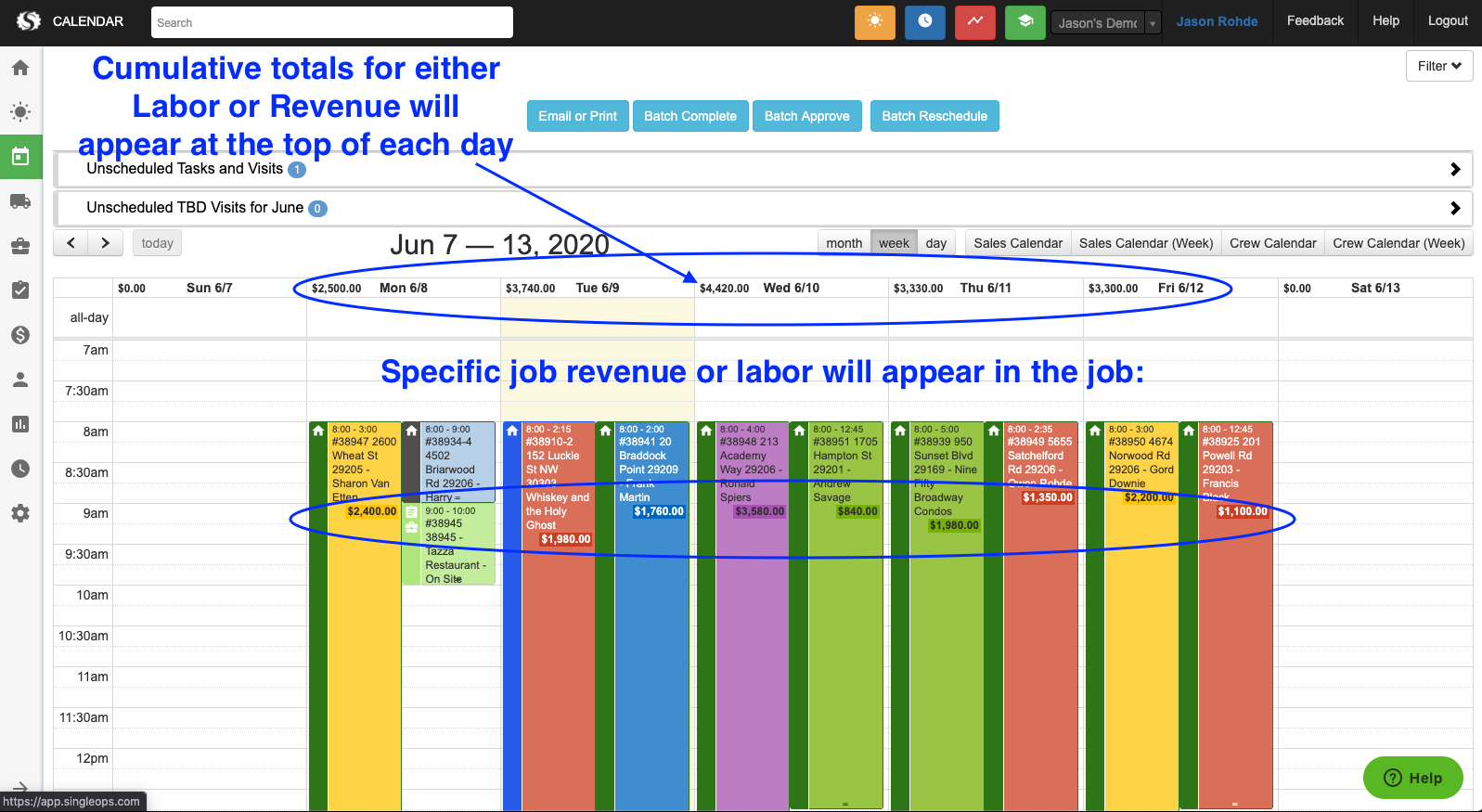 How to enable this feature (Admins):
Find Additional Information on Visits and select your preference from the dropdown.
Click Update Settings to save your changes.
Note: The Estimated Labor option is compatible only if you are using Items with the Category, Labor. If you need more information on Item Categories, see SingleOps Item Categories.