Labor Resources are used to track employee time on a work day, as well as more specific events such time on a Visit.
In this article:
Manually Log Labor Details on a Completed Visit
Create New Labor Resources
1. Navigate to:

Admin > Labor Resource

2. Select New Labor Resource
3. Complete the fields below:

Name - This should be the name of the Labor Resource

User - This is the SingleOps User with whom the Labor Resource is most commonly associated
*Note: A Labor Resource is typically associated with a particular Crew User. For example, if Mike is a crew leader & a registered SingleOps User but his crew Bill & Jose are not SingleOps Users, you would set up Mike, Bill, & Jose as Labor Resources associated with the User, Mike. If your crews change constantly, you will want to associate the Labor Resource with the User they are with the most.

Labor Type - This is typically the employee's job title or the type of labor they're performing (i.e., Stump Grinder, Tree Climber, Overtime, etc.)

Rate - These are hourly pay rates or loaded labor rates based on Labor Type

4. Select Save & Close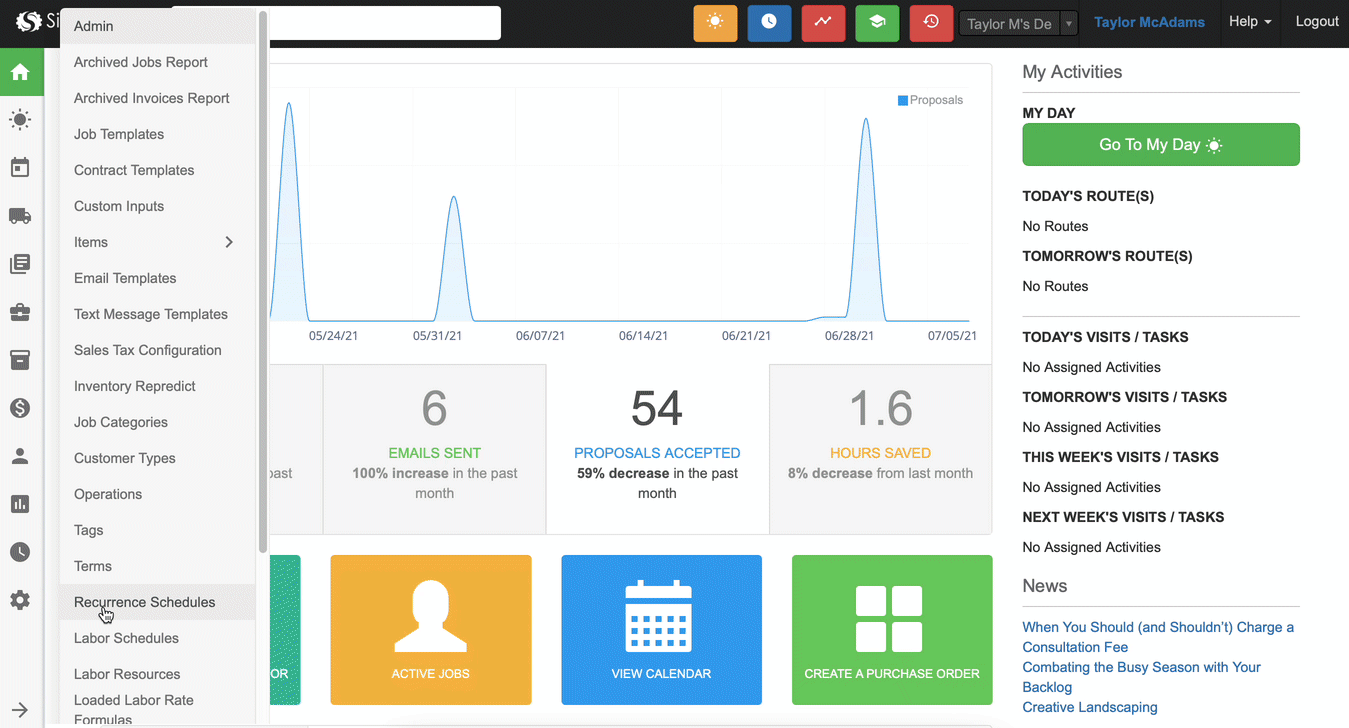 Manually Log Labor Details on a Completed Visit
1. Navigate to:

Jobs > Completed Jobs

2. Find & open the Job/Visit show page

3. Select Labor / Expense Details
4. Expand Labor Details
5. Select + Labor Line
6. Select a Labor Resource/Rate & complete the details, as needed
7. Select Update or Complete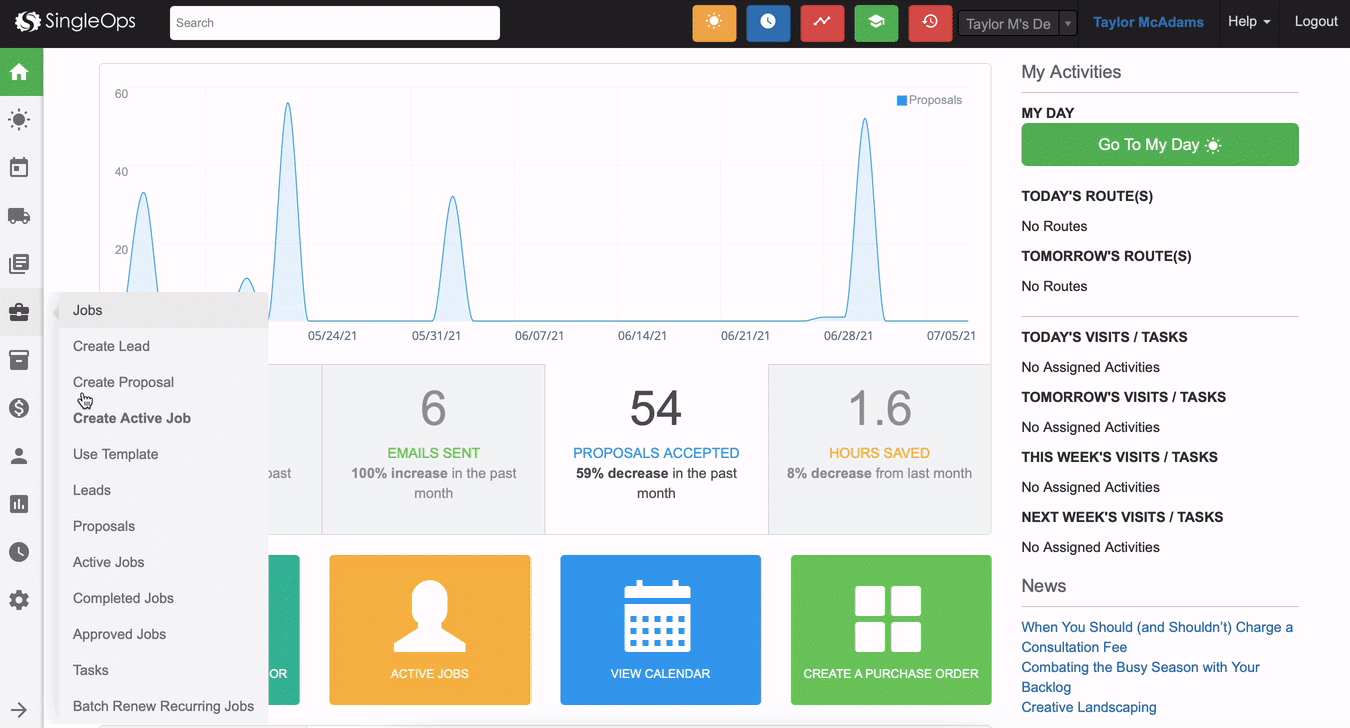 *Note: Labor Details can also be recorded through the use of Timesheets. You can find more information on Timesheets here.