SingleOps offers a configuration by which you can have proposals you submit to customers automatically expire (reject) if they have not been accepted within a certain number of days. This is designed to help eliminate clutter and prevent customers from accepting a proposal with a price which may have changed over an extended period of time.
Changing Your Proposal Expiration
You can change the number of days to whatever seems most appropriate for your business model.
1. Navigate to:
Admin > Account Settings > Jobs
2. Find the setting 'How many days before proposal expires?' and enter the number of days a proposal should stay active before it's automatically rejected. This will also affect Proposed Groups.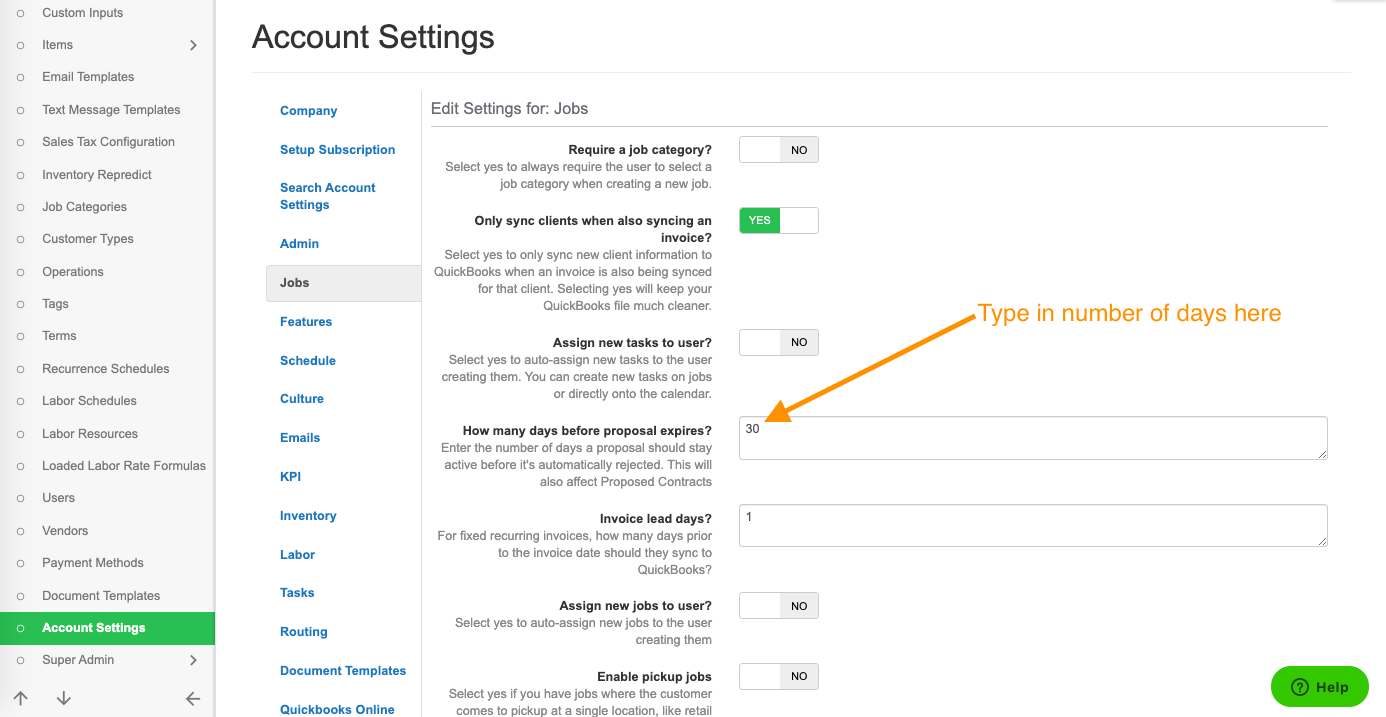 3. Click Update Account button at the bottom to preserve your changes.
Additional notes
When a proposal expires or is rejected it is not deleted, it moves into the 'Rejected' stage in your jobs management module. If you would like to honor a rejected proposal you can click the blue Reactivate Proposal button to the right of the expanded job in the rejected section of the job management module.
Any update made to the Job/Proposal will restart the clock for Proposal Expiration / Auto Rejection. The timing for this will be based on the last update date ("Updated On" found on the Job/Proposal page).