Operations are the equivalent to a Class in Quickbooks & are used in SingleOps to segment Jobs, Items, & other data. The most common use of Operations is segmenting types of services/Jobs, such as, General Tree Care, Plant Health Care, Landscape Maintenance, Installation, etc. Operations are also commonly used by large companies with multiple office locations, to segment services/Jobs by those locations.
Add an Operation
1. Navigate to:

Admin > Operations

2. Select New Operation
3. Enter a Name & Location
*Note: The location entered here is used as the starting location when optimizing routes for driver's assigned to this route operation. Follow this link for more information on Route Optimization.
4. Select Create Operation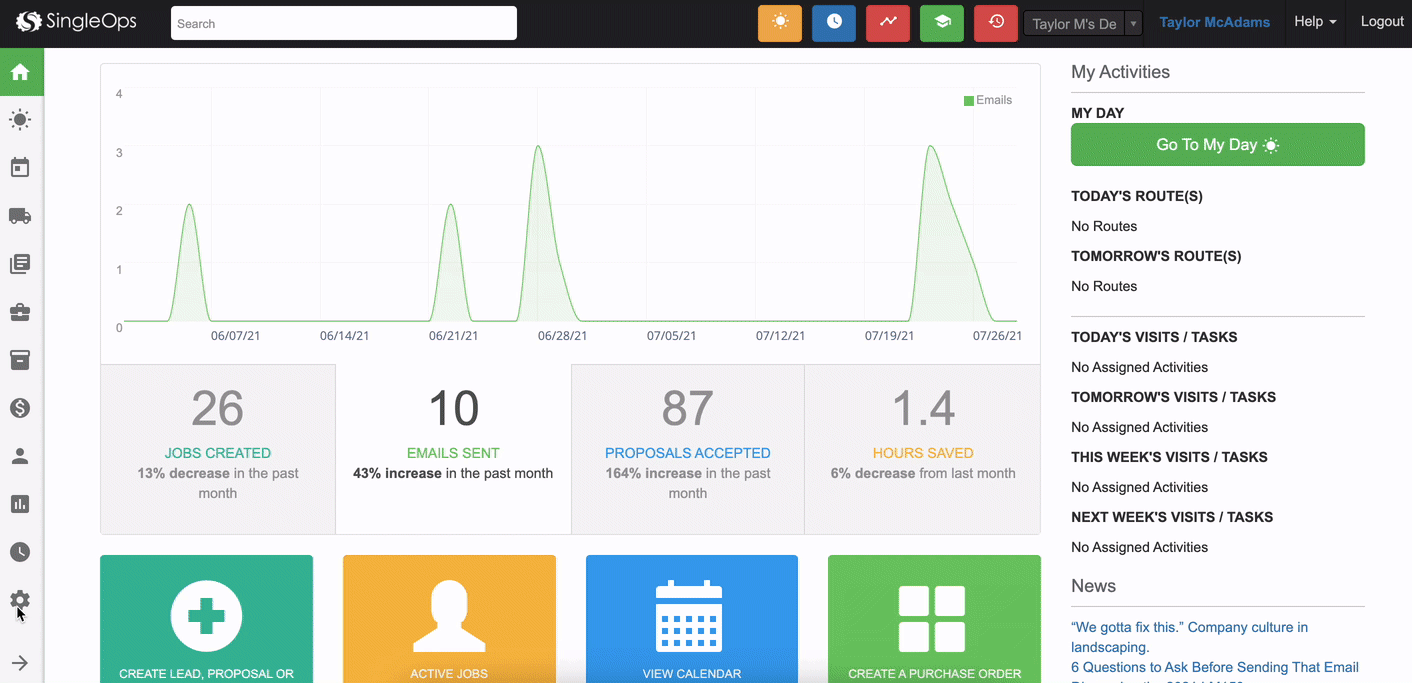 Additional Notes
Operations (Classes) can also be created & synced from Quickbooks

Additional functionality is available with Operation-Level Branding. Follow this link for more information.


Operations can also be used for reporting, offering valuable insight into profitability by service type, & can be used to improve marketing efforts, set competitive pricing, or gain a more comprehensive picture for devoting resources moving forward.