The property measurement tool allows you to mark and then measure the square footage of an area on the map.
Practical Application
This tool can be used to determine square footage of an area, and use this to calculate production rates. The most common applications for this tool are lawn care, sod supply, mulching, and mowing, but it may also be used for Plant Health Care, Landscaping, or other services.
I. Using the Property Measurement Tool
On the job site map (accessed by clicking the Go To Map button on the Job Edit screen), you'll see a new polygon button at the top of the screen, highlighted below. Select this button to access the Property Measurement Tool.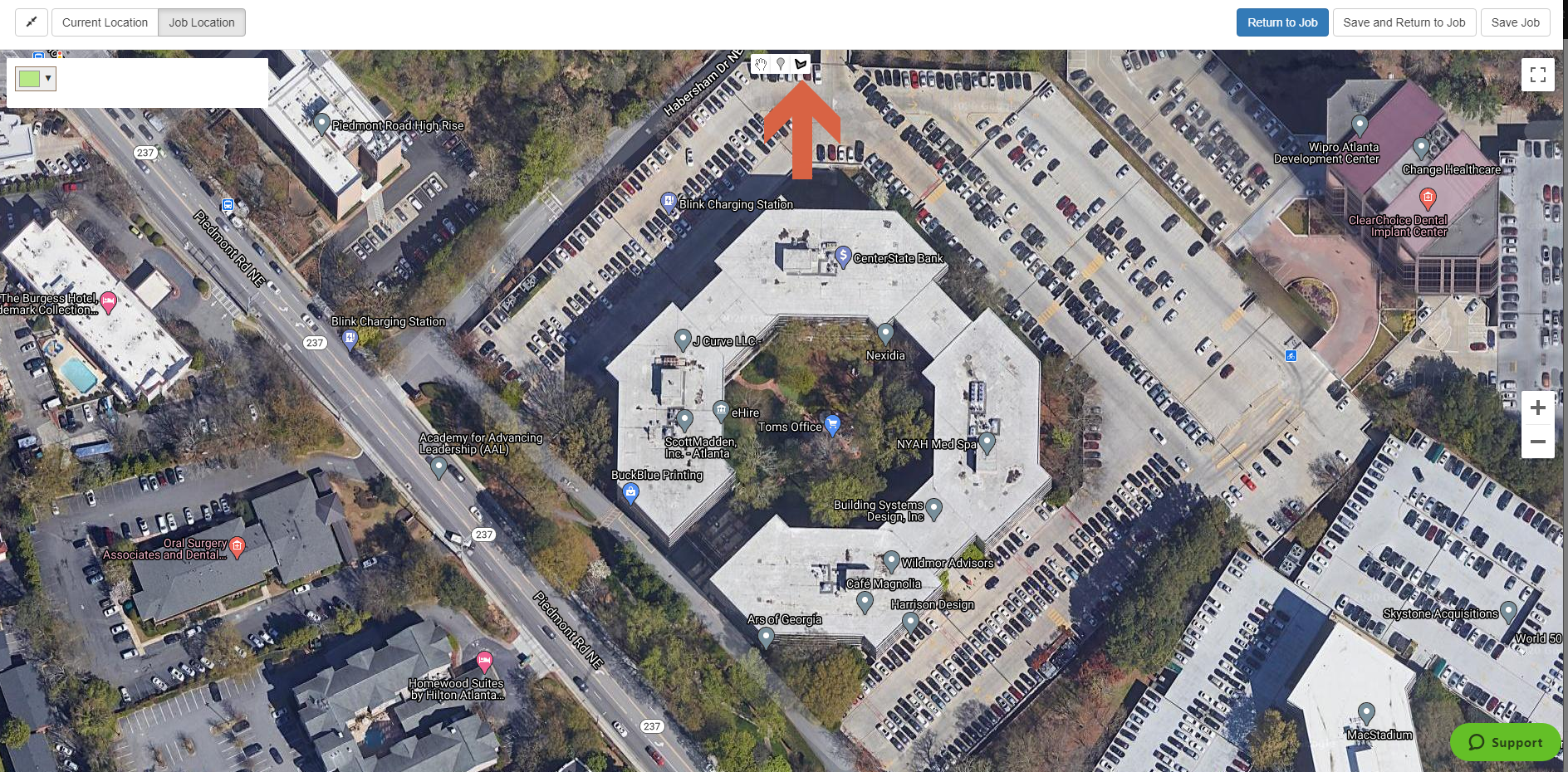 After selecting this button, you can draw your shape on the map. For this example, we're going to measure the green space in the middle of the office park.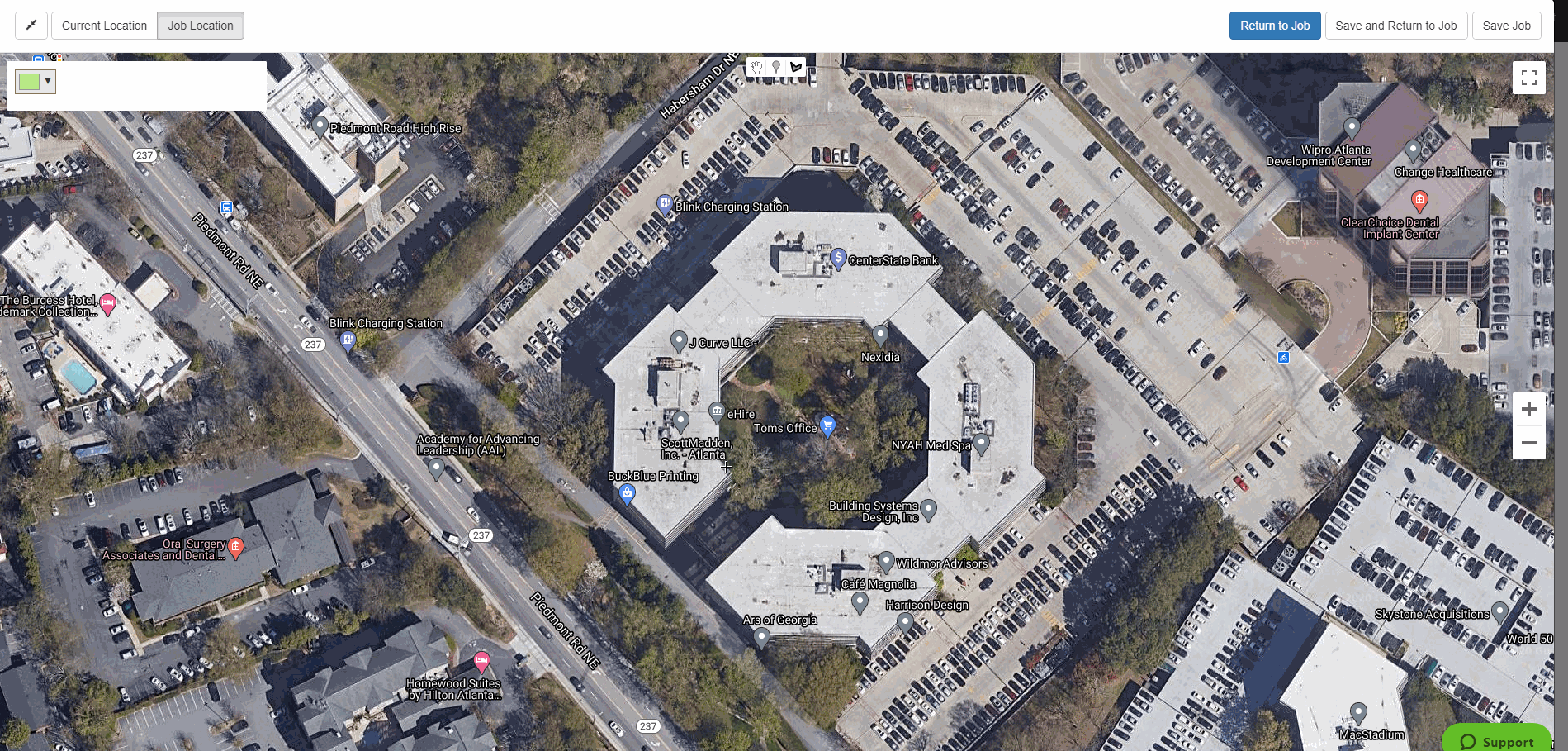 After completing the shape, the selected map area is filled in with the selected color and the area measurement, in square feet, is displayed to the left.
From here, you can also add description and identifier, similar Map Pins.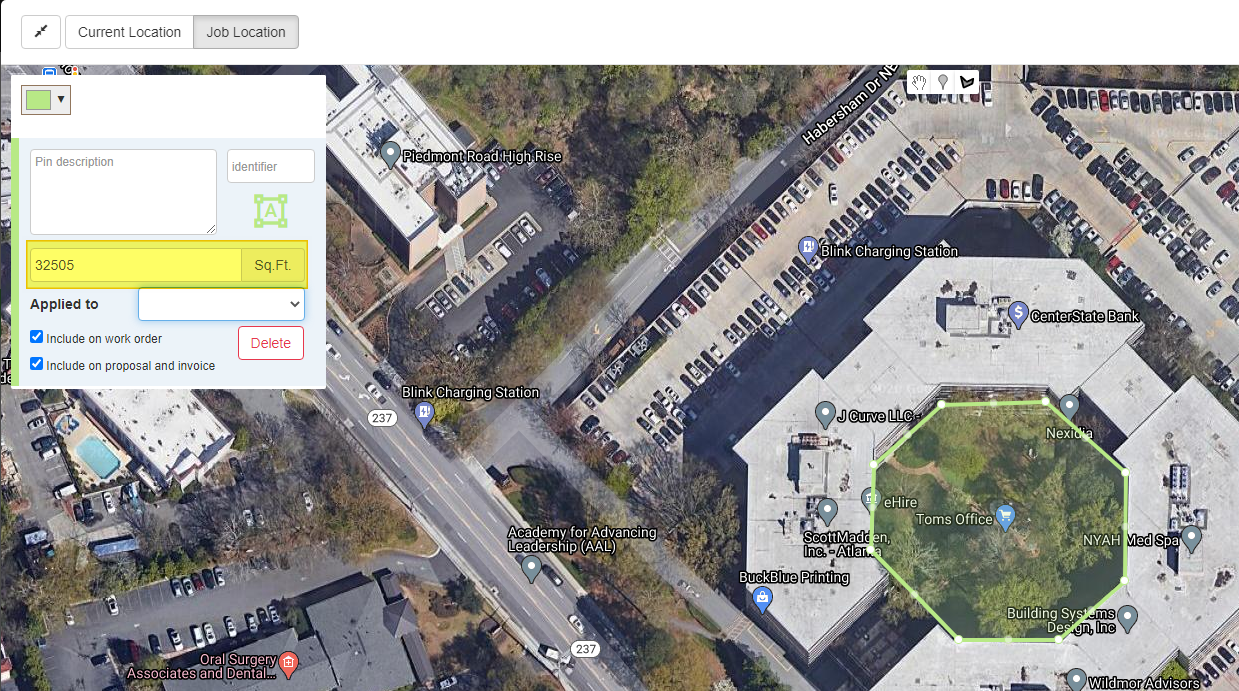 Next, you can select which Custom Input you'd like to link this area measurement to by selecting the Custom Input in the Applied To dropdown, highlighted below: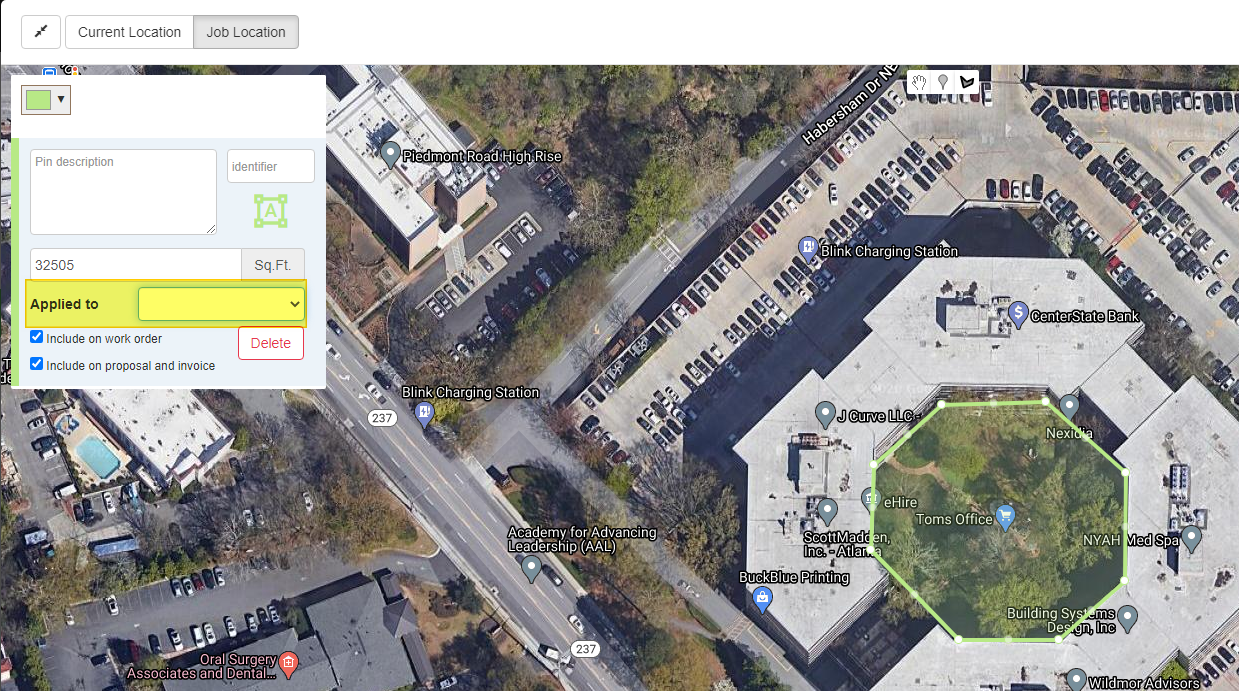 If you need to edit the area you've created, you can do so by first selecting the Hand icon at the top of the map:

And then clicking and dragging the marker that needs to be adjusted. There is also a an "undo" option if you want to revert the marker to it's previous location.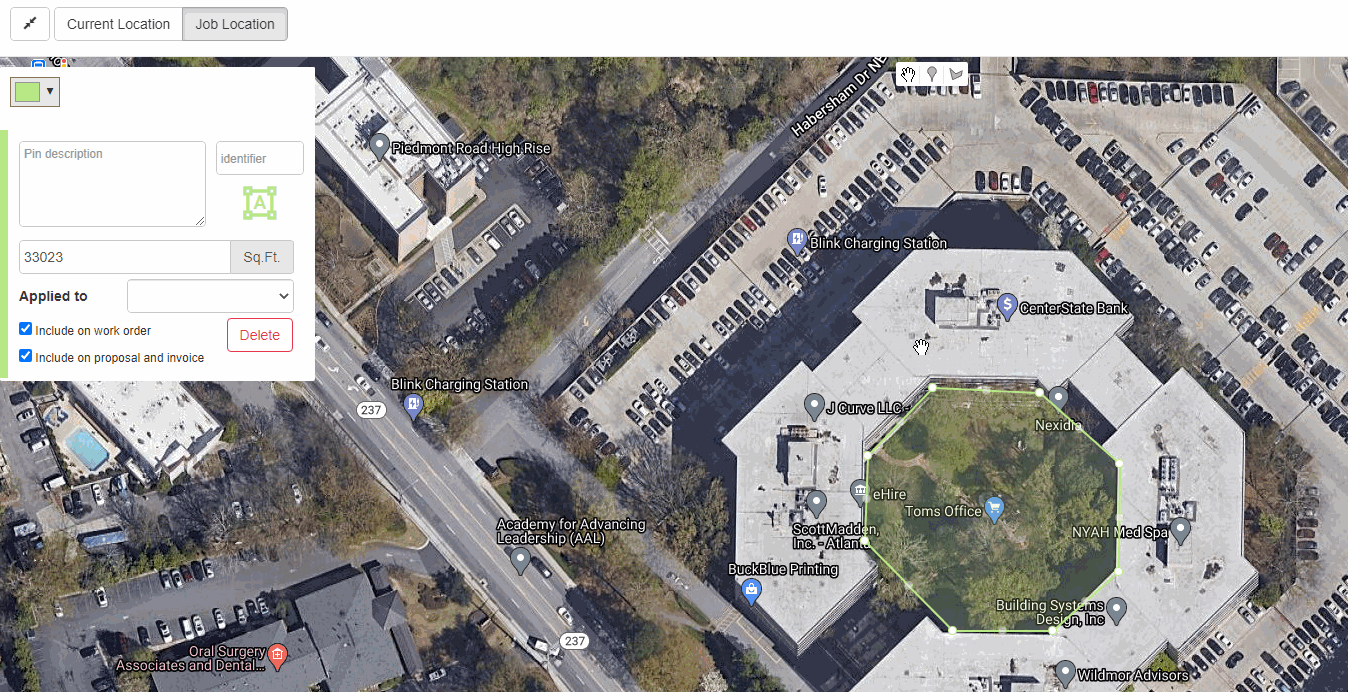 When you are satisfied with the area, select the Custom Input in the drop down and click Save and Return to Job.
The measurement from the Property Measurement tool will be pulled into the selected Custom Input on the job: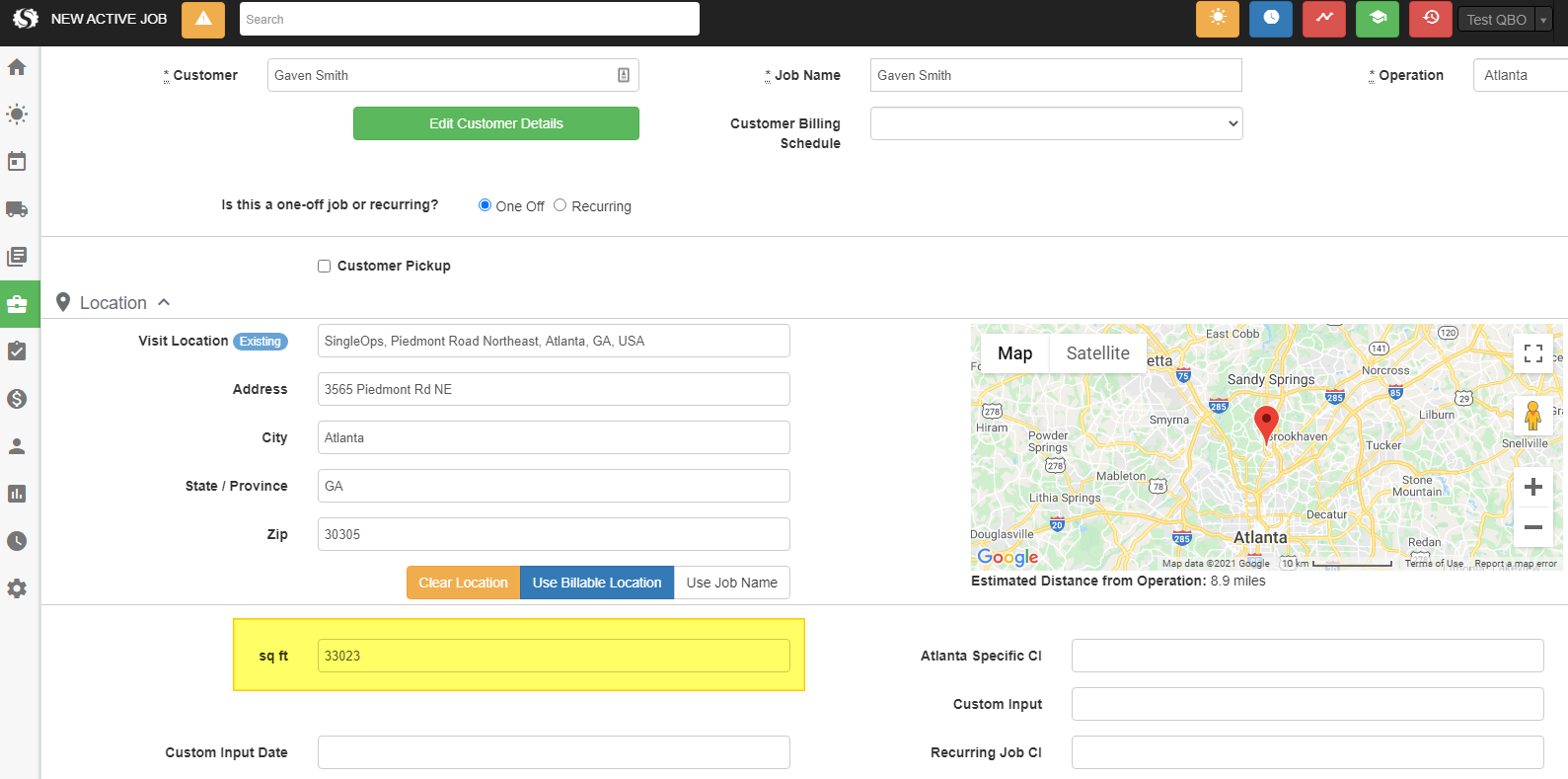 II. Setting up Custom Inputs to work with the Property Measurement Tool
Custom Inputs will only appear as an option in the drop down menu if they are selected as a Property Measurement Custom Input in the Account Settings section.

Custom Inputs can be selected as long as they meet these criteria:
Resource Type is set to Job
Input type is set to Text
Marked as Important.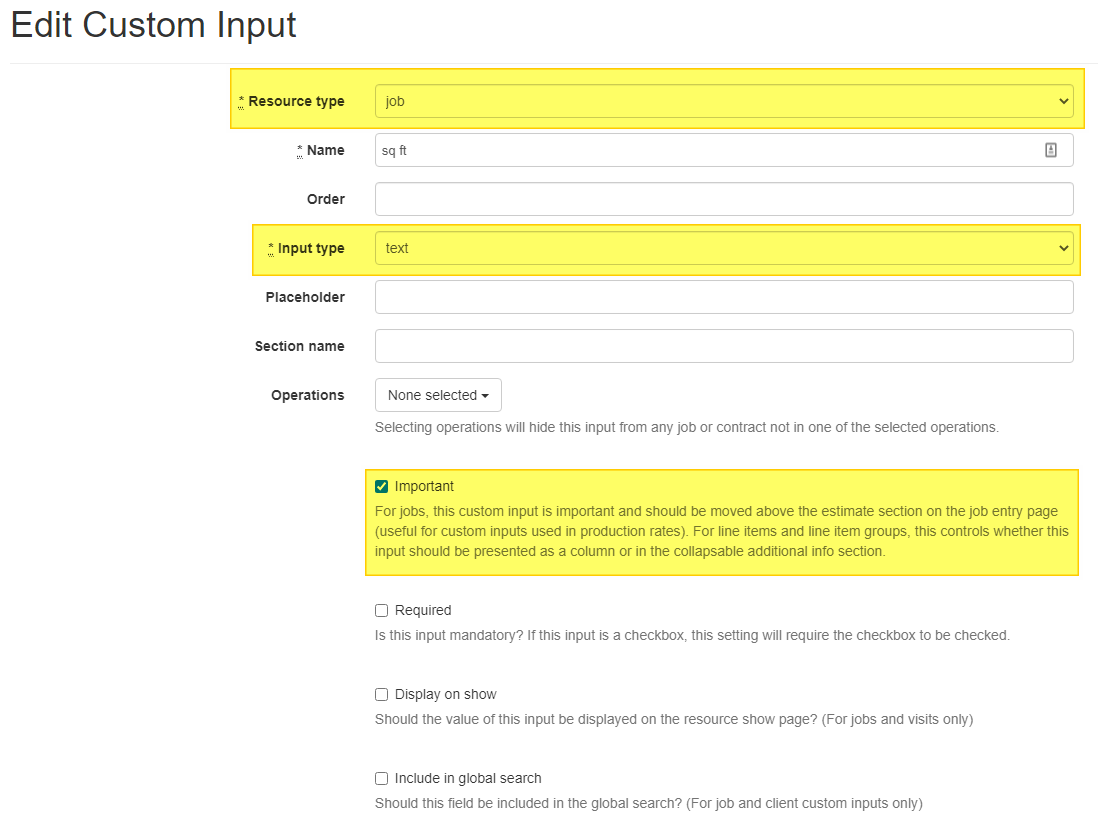 Notice for Account Owners with Custom Documents: this feature may take longer to implement, as each Custom Document must be updated individually.