In this article:
Tracking Job Safety Analysis Info in SingleOps
Update Work Order Document Template
Tracking Job Safety Analysis Info in SingleOps
SingleOps allows your team to easily track information for your Job Safety Analysis (aka Job Hazard Analysis). Your team can outline your job steps, the potential hazards in undertaking the task, and the control measures required to reduce the likelihood of an injury or incident to an acceptable level.
Add Custom Inputs
Create job level custom inputs for all hazards you are looking to track. Note there are a variety of input types including multi select dropdown, text field and checkbox. If you provide multiple services, you can limit this to only be visible for the GTC/Tree Service Operation.
Learn More about Custom Inputs here.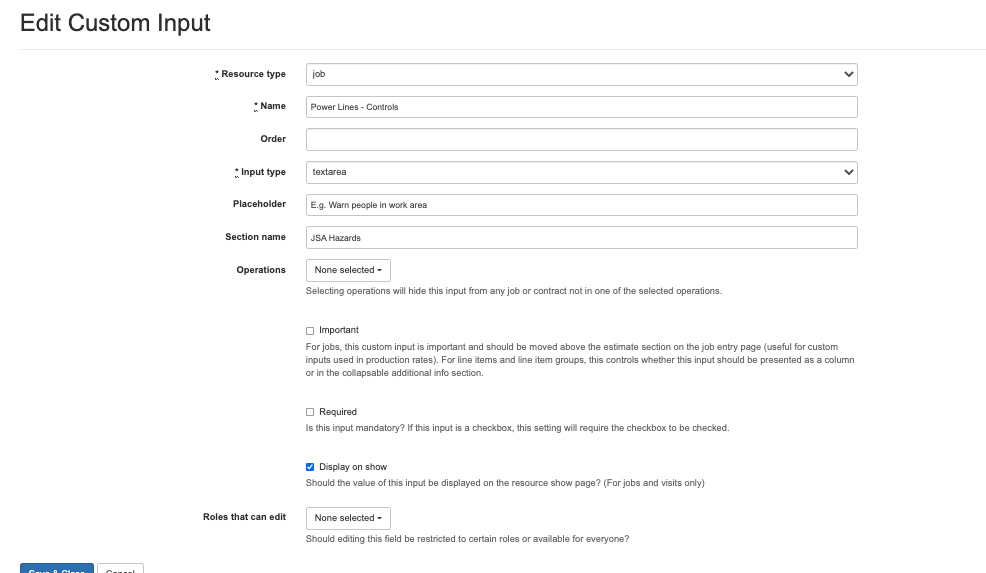 Capture JSA Information
Sales Reps performing onsite estimates can enter JSA Hazards when creating the proposal.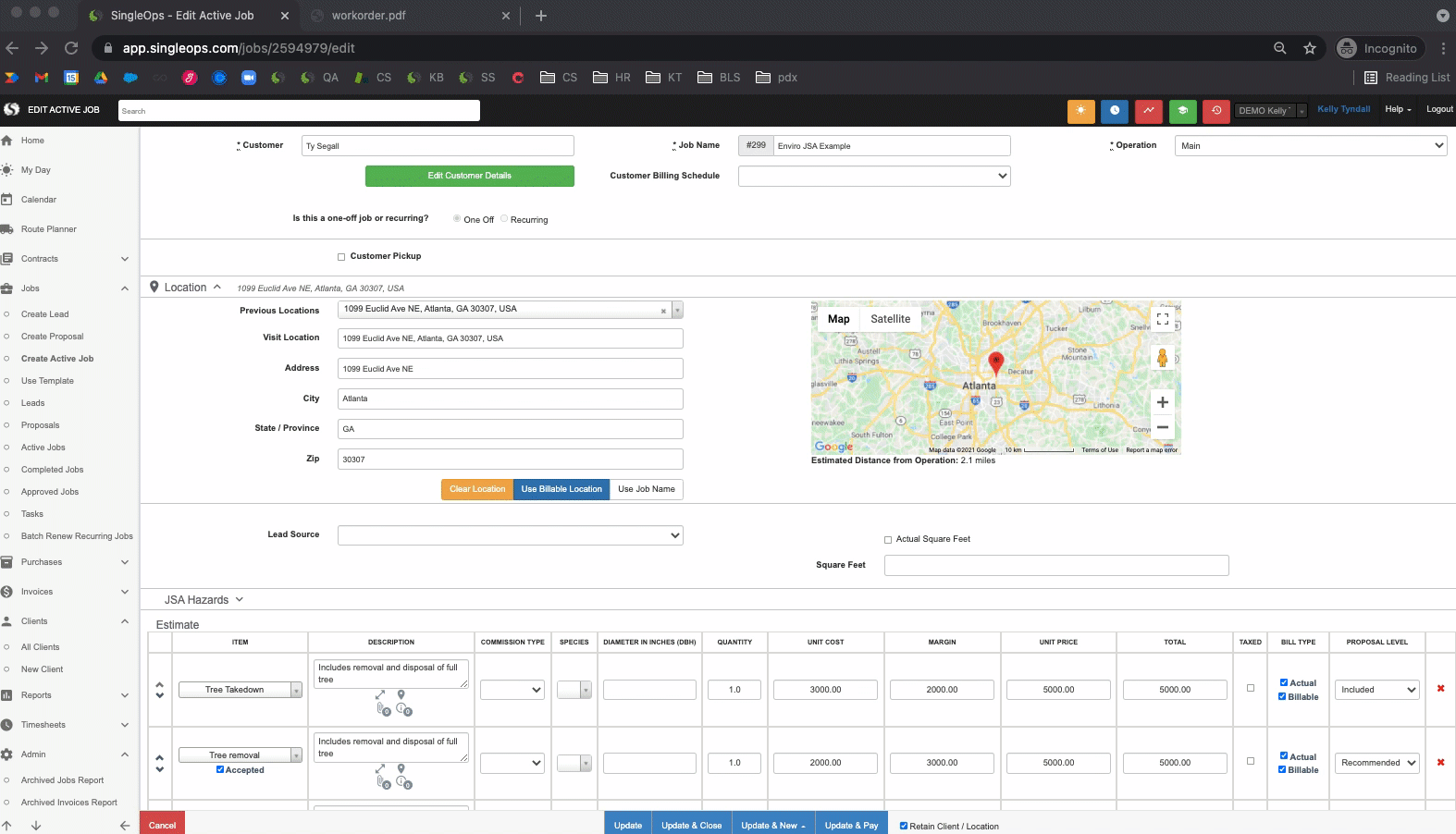 Crews can enter JSA Hazards using the steps below:
Upon arrival to the visit, select 'Complete' on My Day page

Expand 'Additional Information' section
Enter all JSA Hazard information
Select Update do not select complete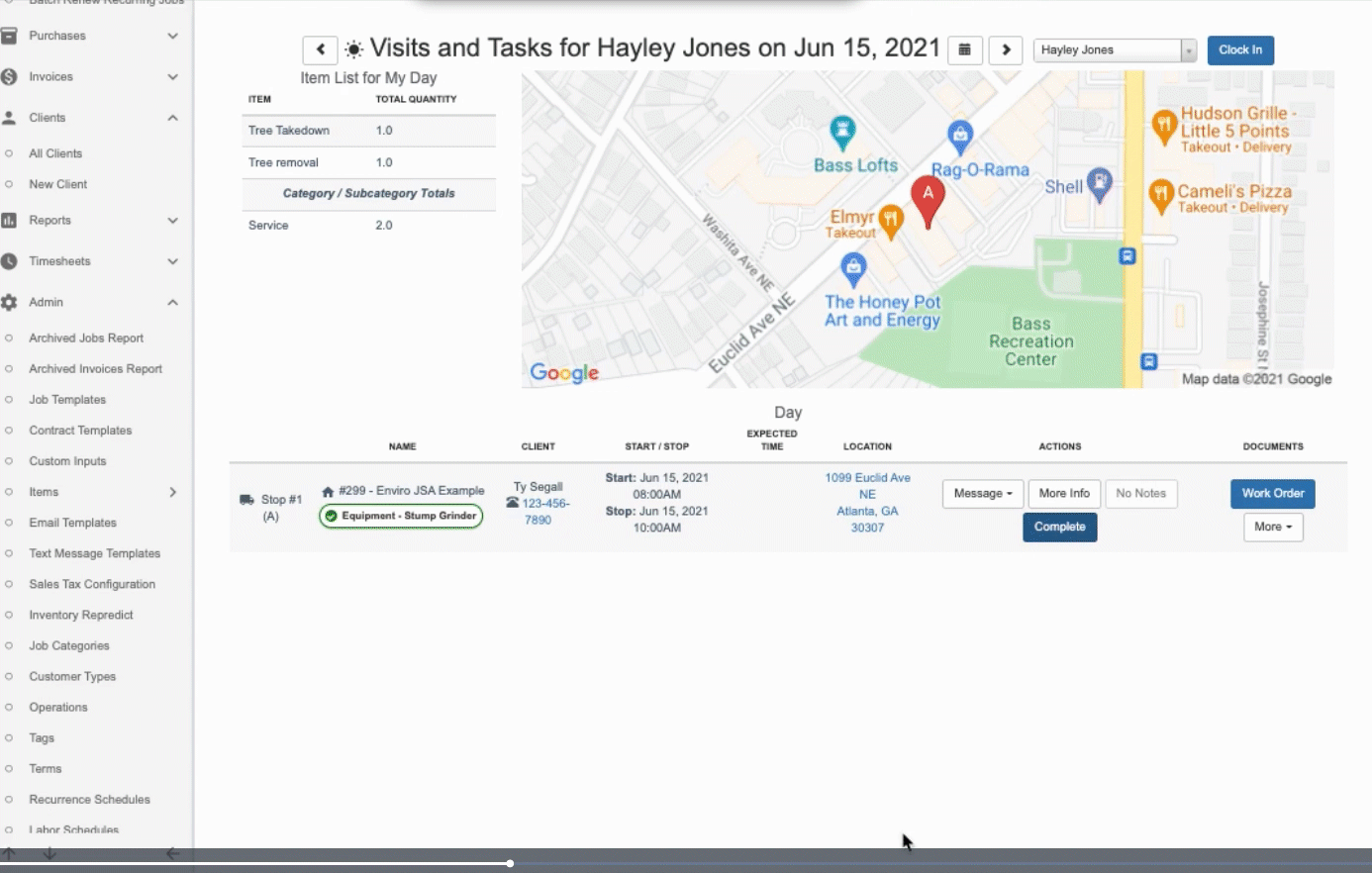 Update Work Order Document Template
Update your Work Order Document Template to include all JSA custom inputs.
Learn more about Document Templates here.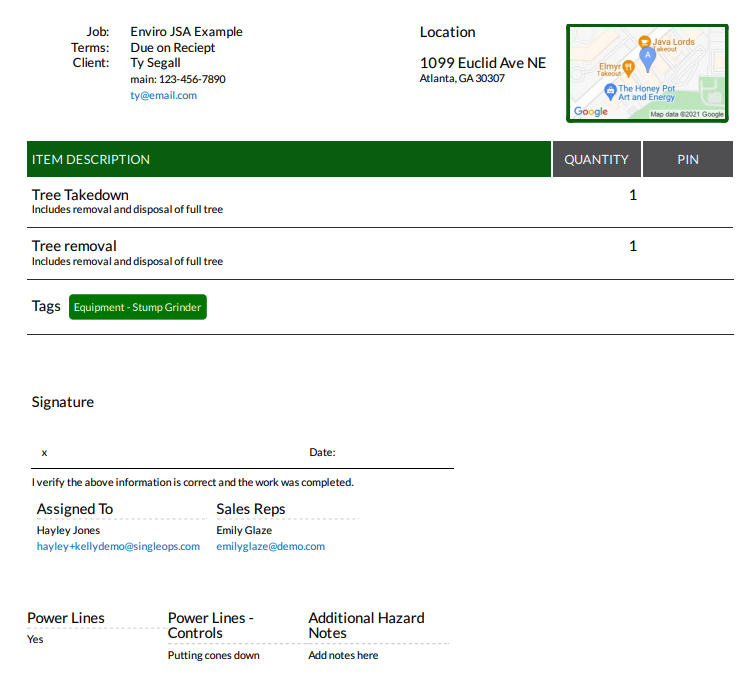 Report on JSA Inputs
Use the Jobs Report to save a report. Include all JSA custom inputs as columns.
Learn more about Saved Reports here.